Published on
October 19, 2017
Category
News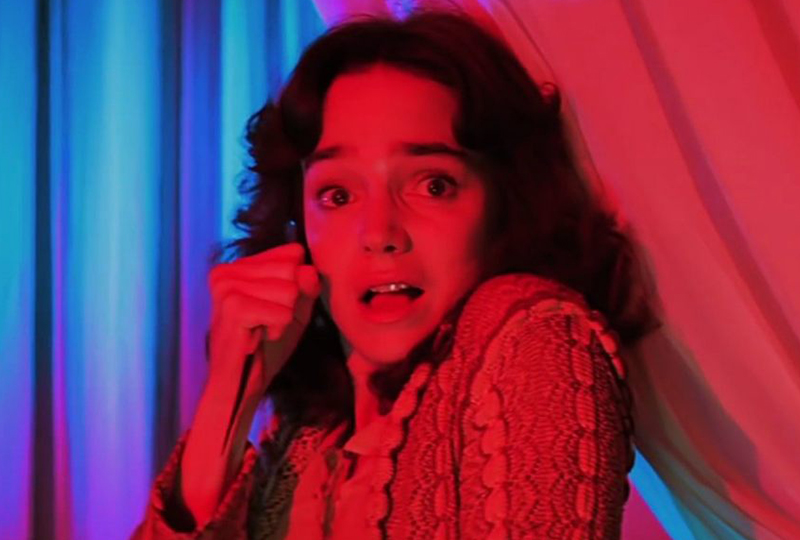 The first 150 copies include an "exclusive hand crafted peacock wand".
Goblin's 1977 soundtrack for Dario Argento's horror movie Suspiria is being rereleased this Halloween, via AMS Records and Cinevox, in honour of the film's 40th anniversary.
Read more: Gore score: The 10 best horror soundtracks with Death Waltz Recording Co.
Created by Italian prog-rock band Goblin before the film was made, the score was the second collaboration with Argento and the band, following 1975's Profondo Rosso (Deep Red).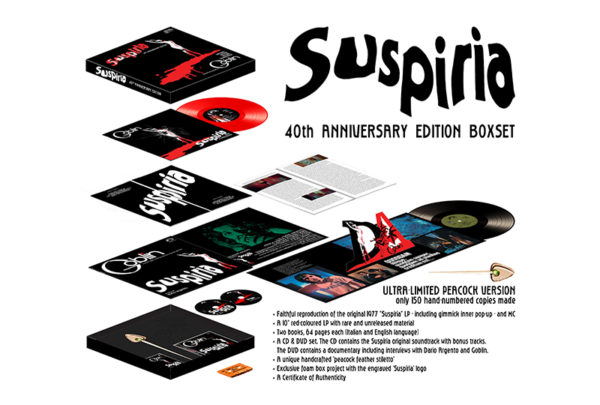 Available in standard variant and hand-numbered, 150 copy "ultra limited Peacock edition", all sets will include the original LP, a 10" with 9 unreleased tracks, 64-page booklet, and DVD featuring an unreleased interview with Dario Argento and Goblin.
Head here for more info, listen to the soundtrack and check out the track list below.
Tracklist
1. Suspiria
2. Witch
3. Opening To The Sighs
4. Sighs
5. Markos
6. Black Forest
7. Blind Concert
8. Death Valzer
9. Suspiria (Narration)
10. Markos (Alternate Version)
11. Suspiria (Intro)
12. Suspiria (Daemonia version)