Published on
May 31, 2018
Category
Label News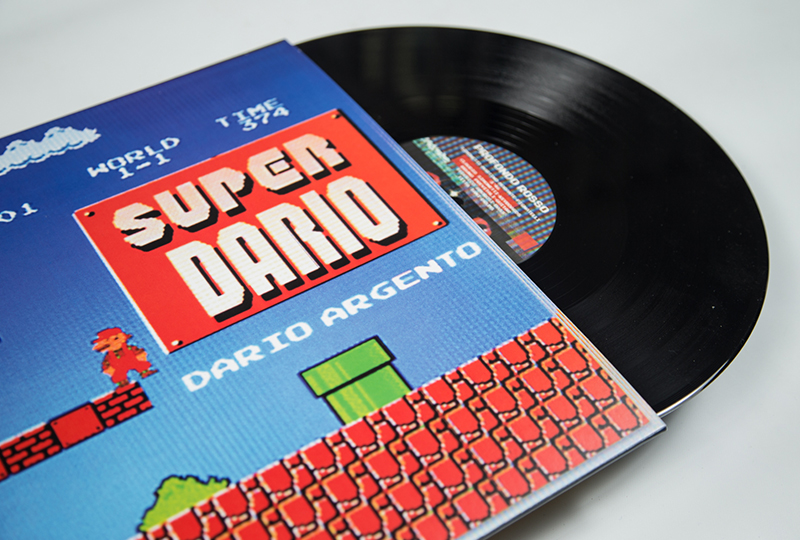 Featuring music from Suspiria and Profondo Rosso.
Iconic Italian director Dario Argento first collaborated with composer Claudio Simonetti's prog rock band Goblin on Argento's 1975 film Profondo Rosso.
Goblin's soundtrack was a hit, and the band then went on to work with Argento again on his subsequent film, Suspiria.
To pay homage to Argento and Simonetti's fruitful union, Aries' Creative Director Sofia Prantera has teamed up with The Vinyl Factory and Slam Jam for limited edition 12″ Super Dario.
Super Dario features Aries' unique artwork, inspired by the 1980s video game icon Super Mario, with Goblin's Suspiria title track on the A-Side, and the theme tune from Profondo Rosso on the reverse.
"Dario Argento's movies have been a huge influence on my work both visually and musically," shares Prantera. "The mix with the Super Mario graphics, came from one of the original graphics produced and included in Aries' first brand book, a nod to my Italian background and a misspent youth of video games and horror."
Order the 12″ here, and listen to music from the Suspiria soundtrack below.