Published on
February 16, 2016
Category
News
Post punk provocateurs second LP reissued on vinyl for the first time in 35 years.
A radical manifesto for the deconstruction of the establishment, skewered on the continuing horrors of Pol Pot's Khmer Rouge regime in Cambodia, The Pop Group's 1980 album For How Much Longer Do We Tolerate Mass Murder? was one of the '80s great 'lost' albums.
Released on their own Y label through Rough Trade, it celebrated antagonism and action, the title track proclaiming "Tolerance is a mark of apathy". A riot of abrasive post-punk, free jazz and funk, shot through a dubbed-out haze (as heard most brilliantly on the Dennis Bovell-produced 'We Are All Prostitutes'), the record was like a starter kit for street protest, with tracks titled like resistance anthems and a set of posters that read like placards, ready to be held aloft on the picket lines of Thatcher's England.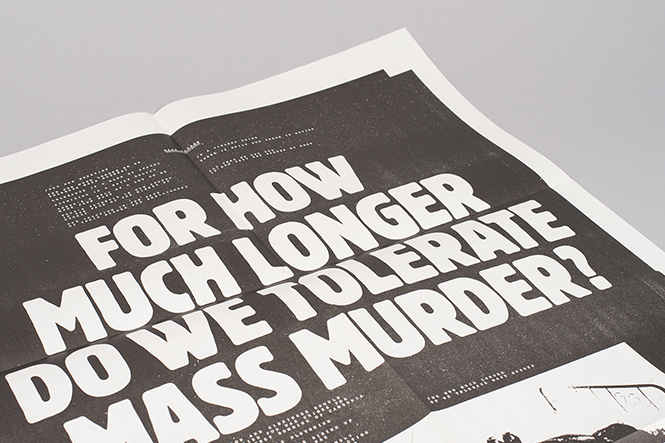 Singer Mark Stewart sums up how important it was to see the record in a context beyond the music: "Context is crucial. At the time, The Pop Group were playing multiple rallies and benefits across Europe from Scrap SUS to Aid for Cambodia to our final blow out at the 500,000 strong Campaign for Nuclear Disarmament rally in Trafalgar Square."
While some of the more specific concerns of the album no longer apply, there is something particularly timely about its reissue now. As Mark Fisher writes in his brilliant appraisal of the record for FACT:
For How Much Longer Do We Tolerate Mass Murder? came out when capitalist realism was first becoming embedded in British society. Its re-release coincides with a crisis of capitalist realism, as the techniques which have served capital so well for the past thirty years are starting to visibly fail.
Among the four double-sided posters included in Freaks R Us' vinyl reissue is a writ-large reproduction of the manifesto printed on the sleeve of 1979 single 'We Are All Prostitutes', which has been pressed onto pink vinyl and will be available separately.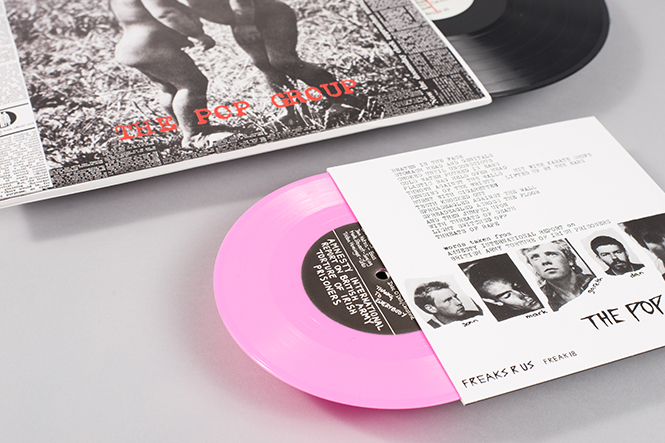 Nestled at the heart of the damning script which hails capitalism is "the most barbaric of all religions" is the phrase "Our children shall rise up against us / Because we are the ones to blame". Now able to own a copy, this reissue will put For How Much Longer Do We Tolerate Mass Murder? into the hands of those children, who will struggle not to draw parallels.
We unpacked the vinyl edition, with its unforgettable artwork and DIY aesthetic to give you an idea of what to expect. Check out the gallery below.
The Pop Group's For How Much Longer Do We Tolerate Mass Murder? and 'We Are All Prostitutes' 7″ will be released on 19th February. Click here to pre-order your copy.