Published on
February 16, 2016
Category
Features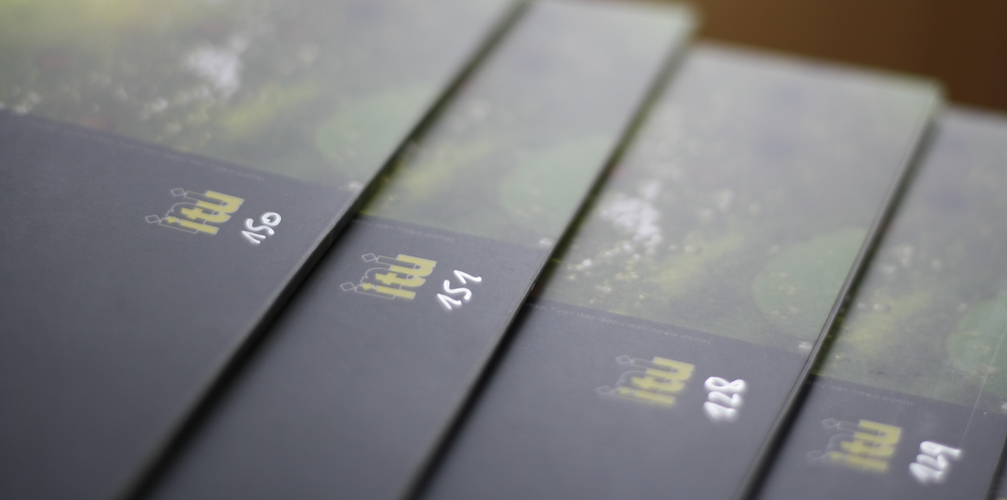 Based between Belgium and Indonesia, ini.itu is one of the most international boutique labels out there. With limited 250-record runs and a strictly no represses, Jack Chuter removes the blinkers to discover a world of experimental music released on the original format.
---
Words: Jack Chuter
---
There's no simple answer to the question of where ini.itu is based. Physically, the label was founded in Schaerbeek in Belgium back in 2008, about two kilometres outside the centre of Brussels. Yet the label identity is built upon a fantasised residence in Indonesia, where founder Sylvain spends most of his holidays alongside his Indonesian wife (specifically in the regions of Jakarta, Bandung and Makassar). While the label has yet to be successful in releasing the work of Indonesian artists, the ini.itu back catalogue is rich in the country's influence, ranging from the explicit (the mutated Indonesian field recordings on Francisco López's Untitled #228) to the subtle (the flecks of microtonal harmony within the compositions of Freiband). In contrast to the ambiguity surrounding the true home of the label, the ini.itu approach to releasing music is clear and consistent: vinyl only, 250 copies, no represses.
How did ini.itu start up?
I realised there were very few experimental records to be found in Indonesia. I wanted to throw a bridge between Indonesia and Western experimental / electronic / contemporary music. You might say there is an awful Hegelian thing going there, or even post-colonial traces; I always thought about it from a "deterritorialization" perspective.
The first release was basically trialling the label with one of my tracks. Word eventually got around and we got quite a few good demos. When I say "we" I mean my wife and me. My wife helps me quite a lot – she has a good flair when deciding what's suitable for the label.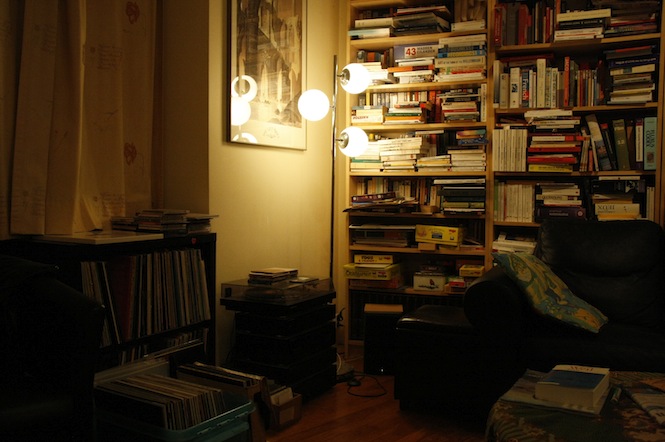 The label name means "this, here. that, there" in Indonesian. What's the significance of this name with regards to the label and its ethos?
I think the name perfectly captures the fact that we wanted to create a point (.) where here (Europe) could meet there (Asia). They also mean something close to "a bit of everything", a melting pot or a situation where things are "scattered everywhere", which opens up the possibility for very different sounds and projects. For the last two years, we've focused more on the "interface" idea behind the name: the interface between animal and human (in the case of Dave Phillips, Yannick Dauby and Slavek Kwi) and the interface between old and new (in the case of the Wíeman LP, which is a reworking of an exotica tape by Cybe).
All of your records are released as a vinyl-only press of 250 copies. Why does this appeal to you?
I was inspired by Drone Records, Mystery Sea and other labels that have a limited release policy. I am totally strict in that regard, since I was very disappointed by the way the likes of Durtro or United Dairies were constantly re-releasing "limited" editions. I think that if you say "limited", you have to mean it.
Could you talk about three records that capture the identity of ini.itu?
First of all, I hope we don't get locked into one identity, but that we can further develop our ipseity, with who we are being in a constant flow!
Three records I'm very proud to have released:
Yannick Dauby
蛙界蒙薰 = Wā Jiè Méng Xūn
Perfect realization: music, place, interface, image, design.
Twinkle³
Let's Make A Solar System
An extraordinary album of electronica and acoustic instruments. An unknown classic. If only it had been released by Warp…
Anaphoria
Escarpments
Kraig Grady is one of the greatest microtonal musicians! He should be mentioned next to La Monte Young, Tony Conrad and Fullman. Message to other labels: we have enough Charlemagne Palestine records. We need more Kraig Grady!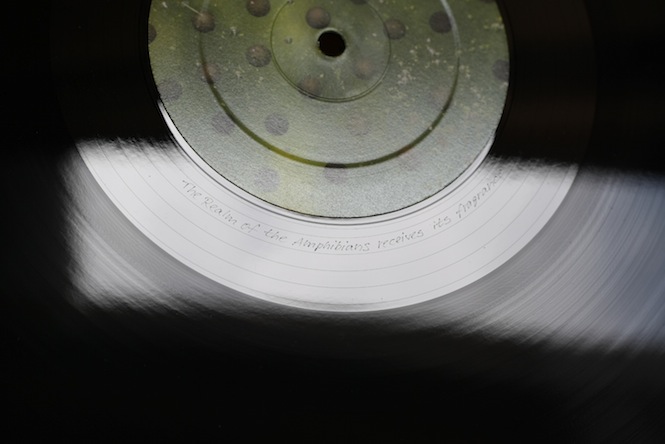 On your website you talk about the fact that you're not audiophiles when it comes to vinyl quality, and that your vinyl pressings deliberately contain the "unwanted" pops and cracks of the medium itself. Why do you want these imperfections to be present
I don't care about the state of the vinyl I buy. I actually like the sleeves to be worn out and to see the trace of time on it; something to do with energy of past owners, or wabi-sabi – the effect of time on things. I care about having a nice object, but I don't make it sacred. Records are meant to be played until they are worn out, not kept in a locker in a zero-dust room.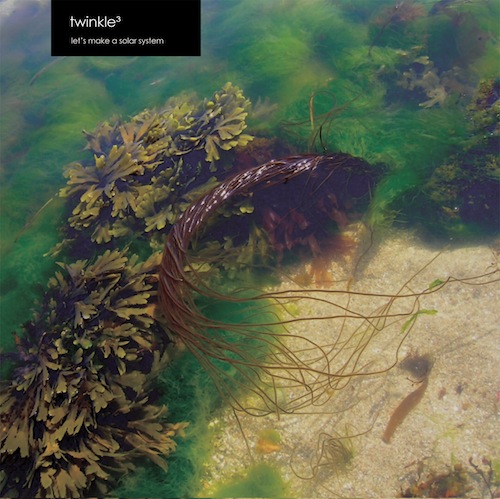 You stick to a consistent design format for your record sleeves: artist name and album title in a black rectangle on the front, cover artwork spilling over onto the back of the sleeve. Why does this appeal to you?
It's fun having to work with constraints – the will to be recognizable and at the same time being very different from release to release. Most of the time we've worked with my own pictures, not especially taken with the intention of being a record cover. Several of the sleeve images were taken at my parent's farm. A few of the sleeves also show painted objects: wood, board, trees, pavements. These are some mini-rules that are arbitrary, and it's fun to switch them around and break them.
Is there a big scene for sound art and experimental music in Indonesia?
There is a thriving musical and experimental scene, but the codes are different than in Europe. The goal is much more on the performance, the time spent together and the moment. The "final product" of a record is much less important. Many nice things have gone totally undocumented.
In Bandung you have the sound artist Duto Hardono who did some amazing tapes with some of the most original artwork around. Then there's top-notch musician Jimbot, who should be invited to Europe on a regular basis! I had a few contacts long ago with Kalimayat, in the noise and ambient field, and more recently with Kracoon, who are an excellent duo from Jakarta.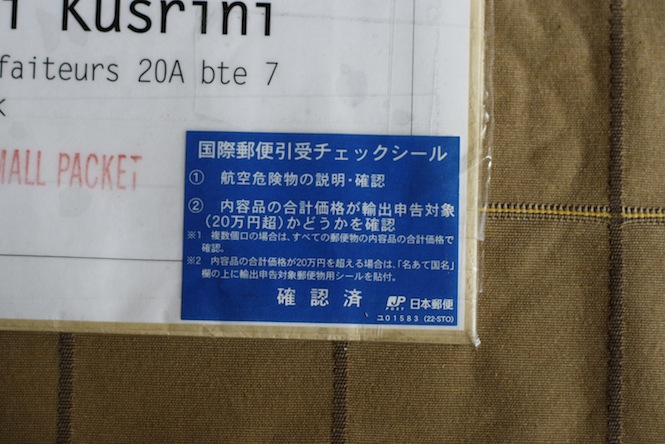 The label has been quiet for the past year, but I see that you're starting to become more active again. Could you tell us what you've got in the pipeline?
I've been busy setting up another project, called E42.A8, through which I do something different to ini.itu: having a place in the countryside, meeting people in real life, staying together a couple of days, improvising and recording. It's reminiscent of Faust's whole Wümme thing I suppose.
As for ini.itu, here is what we have in the pipeline:
Wíeman: Post-exotica / meltpop, that started after discovering an excellent rare tape from the 80's by Cybe. The sounds have been reworked by Frans de Waard and Roel Meelkop.
Masayuki Imanishi: Some dusty, nightly, borderline sounds. It kept me company through a few insomniac nights, so I think it deserved a release.
Jesus Is My Son: Meditative guitar compositions. You might ask why I'd want to release that on ini.itu. I could give multiple interpretations – personal, psychological, spiritual, artistic – but I don't have to. I'll say I just wanted to release it. It's a wonderful record.
---
Photos courtesy of ini.itu