Published on
March 12, 2015
Category
News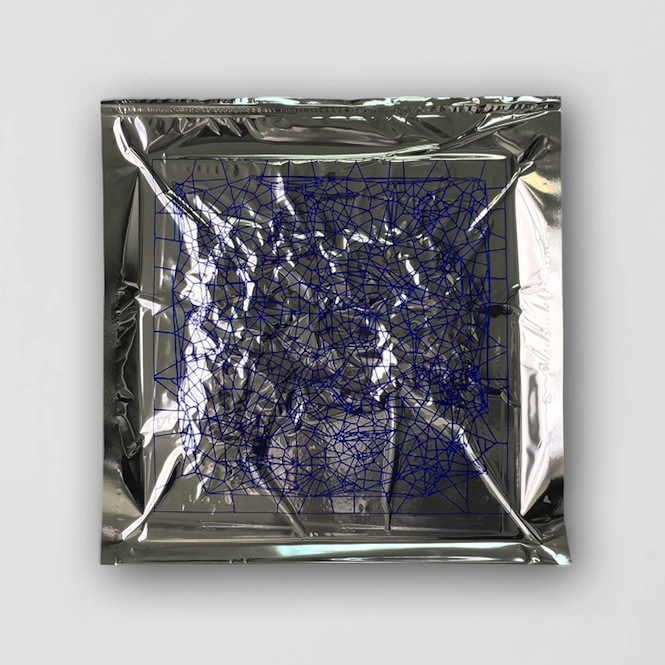 Berlin-based electronic artist returns with one of the most lavish and stimulating vinyl editions we've seen all year.
But let's start with the music. In a recent interview, Norwegian composer (or "product" as label Ekster describe him) TCF described the music on his new EP as generated by "selecting sounds from the algorithmic output and organising them" to create something like a hyper-real avatar of electronic composition. Titled accordingly (good luck asking your local record store guy for 'I4WUAT7H5cXQif1EmFqeQTcXjLXDcyNrcnzdzf2DVPifOBu5kNXF9BW2lFN+WqzJkmTktNUuRwC gywyUVjQrw=='), the science behind the EP is rationalised as an exploration of TCF's obsession with tea, it's trade history and computational framework.
Reflecting this, the EP has been pressed onto white 10″ vinyl and comes housed in a vacuum-packed silver silk-screen bag that also contains 15 grams of Shiu Xian Oolong tea, direct from the Wuyi Mountains in China. In short, it's one of the most out there releases we've seen all year, and although not quite qualifying for our rundown of the strangest things pressed into records, comes pretty close.
The artwork was designed by Victor Robyn and TCF and with an edition size of just 200 copies, you better move fast. Click here for more info and check out the stunning product shots below.