Published on
May 24, 2019
Category
News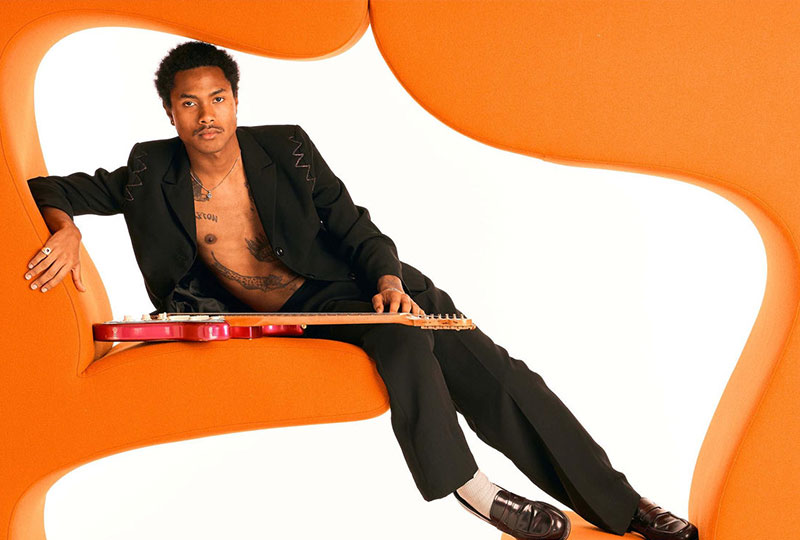 "I think it's my journey, it's an expression of how I feel right now."
The Internet's guitarist Steve Lacy has released his debut album, Apollo XXI, via 3qtr.
The 12-track full-length was recorded in Lacy's sister's bedroom. In a recent interview with i-D, he described it as a "fun and witty" look at his journey through youth and sexuality. It follows the release of singles 'N Side' and 'Outro Freestyle', and well as his Steve Lacy's Demo EP in 2017.
Lacy's solo sound draws on a wealth of influences beyond hip-hop, with elements of experimental pop, post-punk and lo-fi funk underpinning his song-writing.
Earlier this year, Lacy also collaborated with Vampire Weekend for two tracks on their LP Father Of The Bride, as well Solange on When I Get Home.
Head here for more info, stream Apollo XXI and check out the tracklist below.
Tracklist:
1. Only If Lyrics
2. Like me (Ft. Daisy) Lyrics
3. Playground Lyrics
4. Basement Jack Lyrics
5. Guide Lyrics
6. Lay Me down Lyrics
7. Hate CD Lyrics
8. In Lust We Trust Lyrics
9. Love 2 Fast Lyrics
10. Amandla's Interlude Lyrics
11. N Side Lyrics
12. Outro Freestyle / 4ever Lyrics