Published on
May 24, 2019
Category
News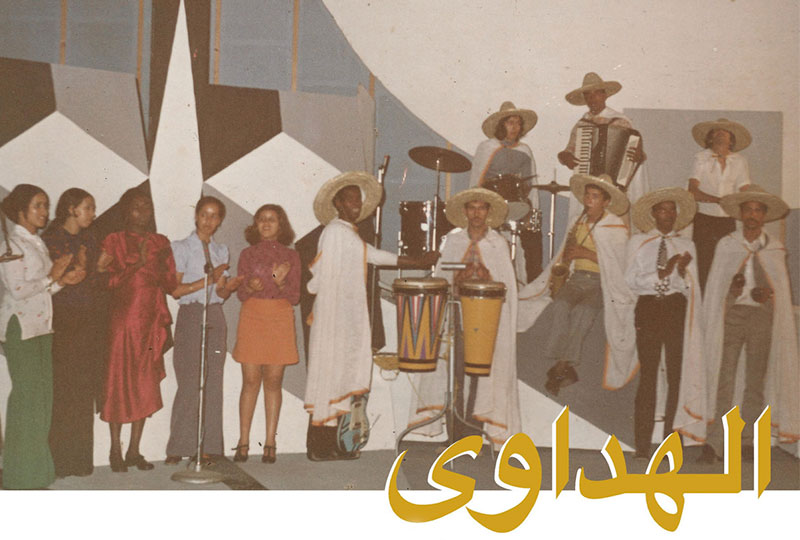 Seventies Casablanca sounds.
Attarazat Addahabia & Faradjallah's Al Hadaoui is being released for the first time, this July via Habibi Funk.
Its 7-tracks were originally recorded at Boussiphone Studios in 1972, but never saw a release.
Attarazat Addahabia was a 14-member band, formed during the sixties, who all came from the same family.
The group was known for their lengthy sets, sometimes performing for as long as 12 hours.
Habibi Funk discovered the Al Hadaoui album via Radio Martiko, when they got access to Boussiphone Studios' archives.
Its music combines gnawa sounds with electronic guitars, funk, traditional percussive influences and female backing vocals.
Head here for more info ahead of its 12th July release, check out the tracklist and archival photography below.
Tracklist:
1. Al Hadaoui الهداوي
2. Albaki الباكي
3. Moulate Salef مولات السالف
4. Taali تعالي
5. Aflana افلانة 04:17
6. Chama'a الشمعة
7. Kaddaba كدابة