Published on
January 18, 2019
Category
News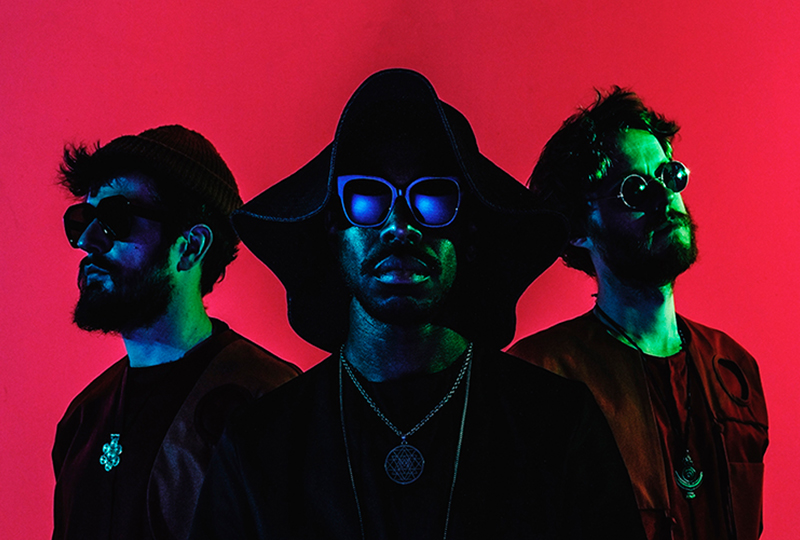 "A 21st century take on spiritual jazz that is part Alice Coltrane, part Bladerunner."
London-based future jazz group The Comet is Coming are releasing a new album called Trust In The Lifeforce Of The Deep Mystery, via Impulse! this March.
Read more: A guide to UK Jazz in 2018
Featuring saxophonist King Shabaka (Shabaka Hutchings) keys and synth player Danalogue (Dan Leavers) and drummer Betamax (Max Hallett), the record "aims to answer universal questions with universal truths" shares the label.
Trust In The Lifeforce Of The Deep Mystery follows Shabaka Hutchings' Sons Of Kemet album Your Queen Is A Reptile – one of our favourite albums of 2018, which was also released via Impulse! last year.
Pre-order a copy of the album here ahead of its 15th March release, listen to first single 'Summon The Fire' and check out the track list below.
Tracklist
1. Because The End Is Really The Beginning
2. Birth Of Creation
3. Summon The Fire
4. Blood Of The Past ft. Kate Tempest
5. Super Zodiac
6. Astral Flying
7. Timewave Zero
8. Unity
9. The Universe Wakes Up