Published on
October 2, 2015
Category
News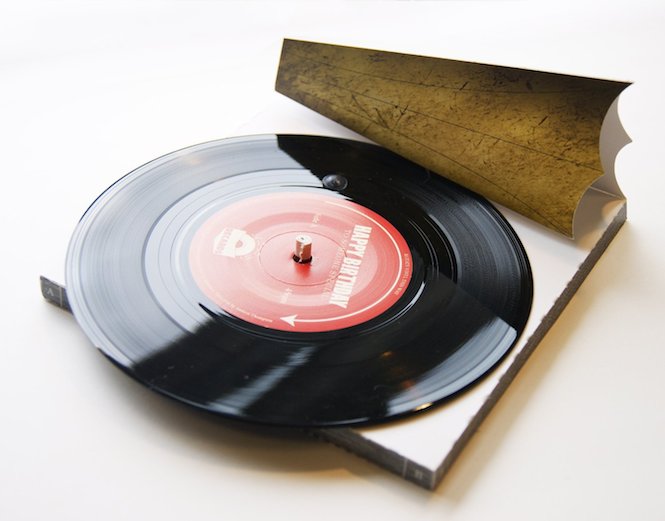 Recards, recards, recards.
Email, texts, even automated Facebook messages have been killing the good-old fashioned birthday card. The threat of digital for the physical artefact is something we can empathise with – so it's nice to see some solidarity between birthday card and vinyl record with the launch of Recards.
Essentially it's a birthday card accompanied by a 7″ record. The idea is that, by following a few simple steps, you can transform the birthday card into a record player.
The starting point is to build a cardboard plinth by tearing off and connecting perforated bits. Next by rolling up some (more) card, a spindle is formed which slots into the centre of the plinth. Then using a 10p coin or something similar, the supplied needle is weighed down into the grooves of the 7″. Rotating the record with a finger, the birthday message plays out.
Well, that's the idea anyway. As YouTube user Techmoan demonstrates in this video, it's not as easy as it sounds although as he concludes it's all a bit of fun and in that sense the perfect present.
Visit Recards to order one – there's also a Christmas edition to snag.