Published on
October 1, 2015
Category
Features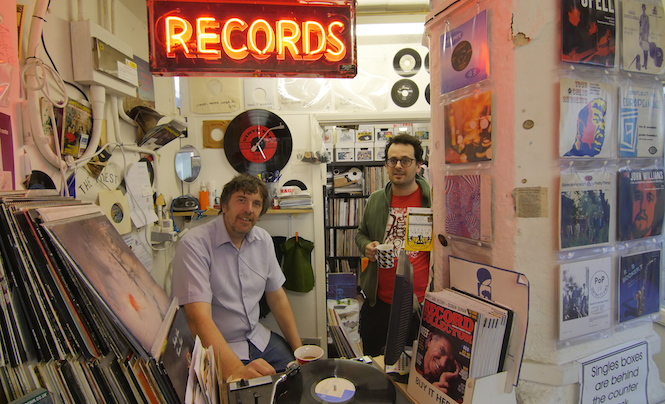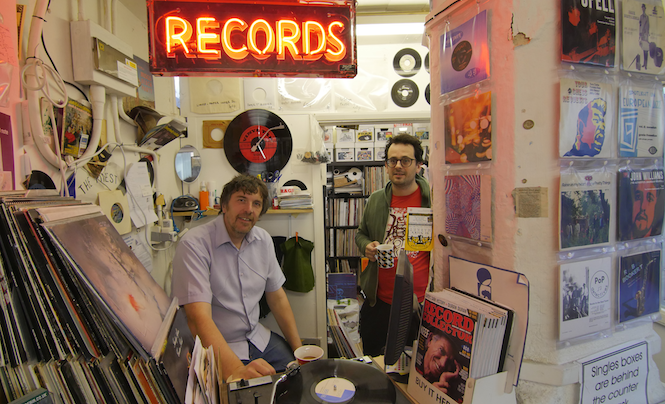 Our definitive guide to digging in Bristol.
Bristol is one of the UK's most fertile musical cities, home to post-punk legends like The Pop Group, trip-hop greats Portishead and Massive Attack, and more recently synonymous with bass-oriented bedroom producers like Julio Bashmore, Addison Groove, Joker and Shante Celeste.
Despite a thriving underground scene, record store culture has been wavering following a tide of closures. In 2010, Bristol lost Rooted Records, the store managed by Tom 'Peverelist' Ford. Along with Imperial and Reply, Rooted was just the latest in a depressingly long line of great Bristol vinyl emporia to have dropped off the map in vinyl's troubled decade, the noughties.
Fortunately things are looking up for Bristol with new enterprises, like Idle Hands and most recently Centres for Better Grooves, cropping up to fill the void.
With this in mind, we made to trip west to Bristol to round up the city's best record shops. Dig in below and let us know if we've missed a great spot.
---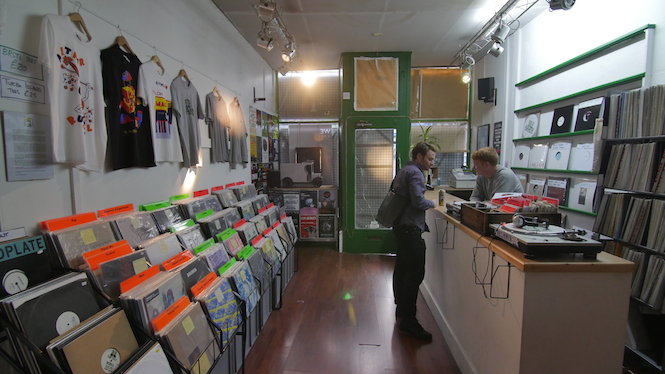 Name: Idle Hands
Location: 74 Stokes Croft, BS1 3QY
Type: Premier dance emporium
What's the story: Chris Farrell, who in his young life has worked at Rooted, Replay, Imperial and more, bravely decided to stop the rot in Bristol and open a record shop of his own in February 2011.
Named after his Punch Drunk-affiliated label of the same name, Idle Hands is located on Stokes Croft, the creative centre of the city and close to the former Rooted premises.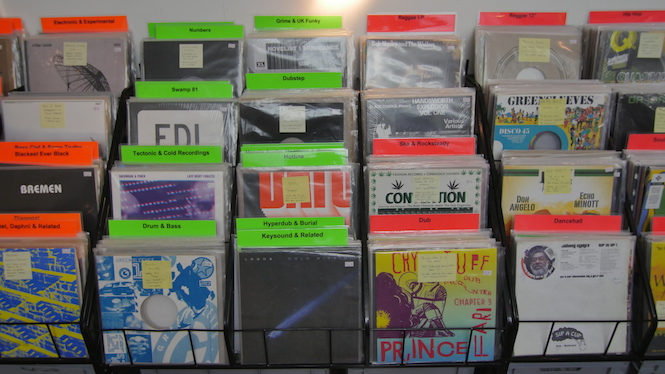 Head here for a new 12" – from house and techno to dubstep, grime, reggae and everything in between – and a tinny. The vibe is less of a retail spot and a bit more like Chris' living room, which it sort of is.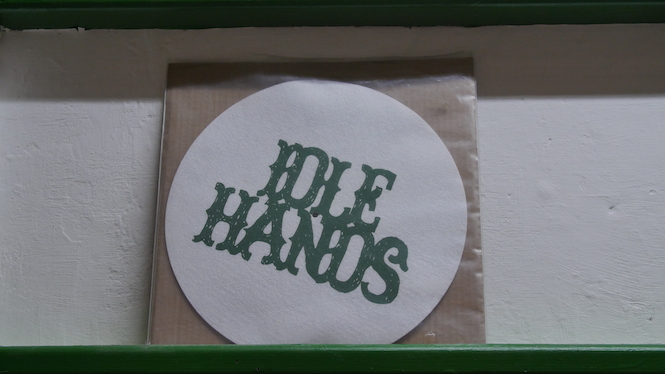 "There's more to life than the internet", says Chris.
---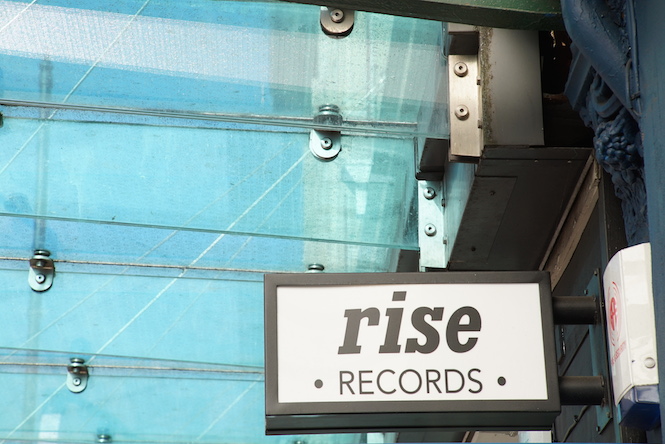 Name: Rise Bristol
Location: 70 Queens Road, BS8 1QU
Type: Fopp-style indie
What's the story: Established in 2009, the Bristol branch of this mini-chain (with sister shops in Cheltenham and Worcester) is a nice spot for picking up classic reissues, new rock, pop and dance, from boutique labels right up to the big guns.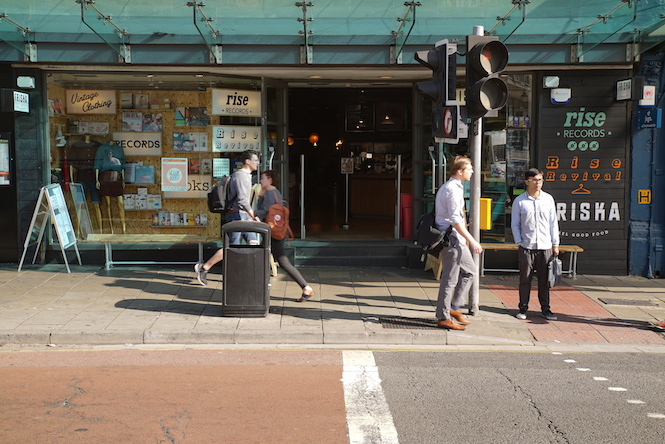 The staff, which includes Oliver Wilde, Spectres and Wasuremono members, are friendly and passionate about hunting for new bands and labels.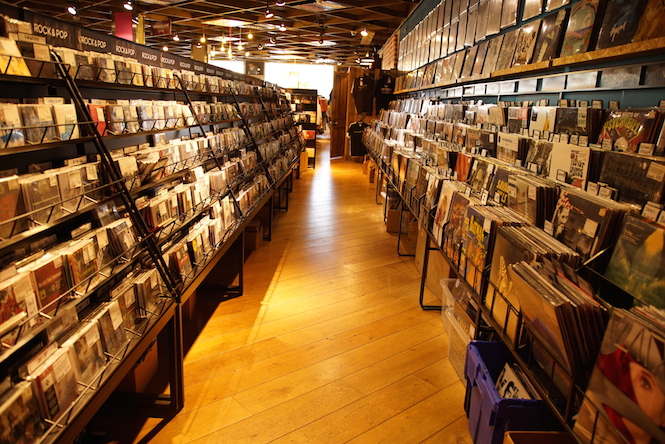 Alongside the vinyl range, there's also a huge range of books, vintage clothing and a cafe/events space downstairs which has hosted Edwyn Collins, Factory Floor, The XX and hundreds more. A great hangout for record collectors of all stripes.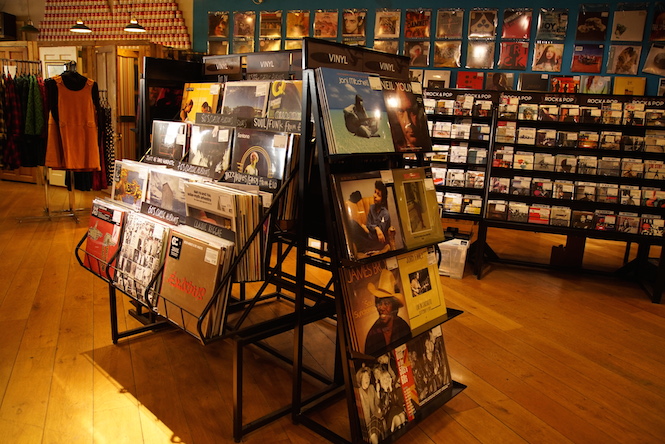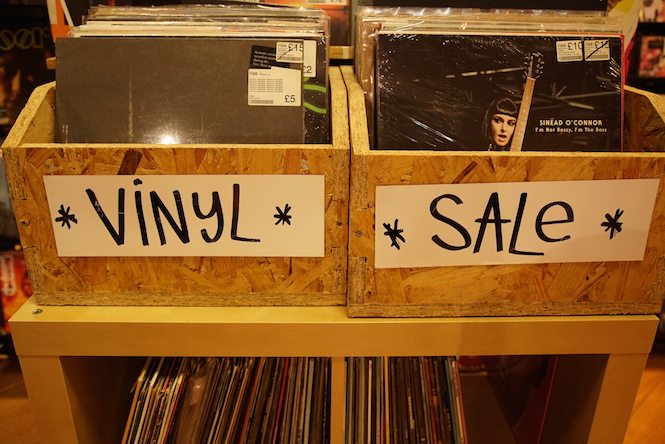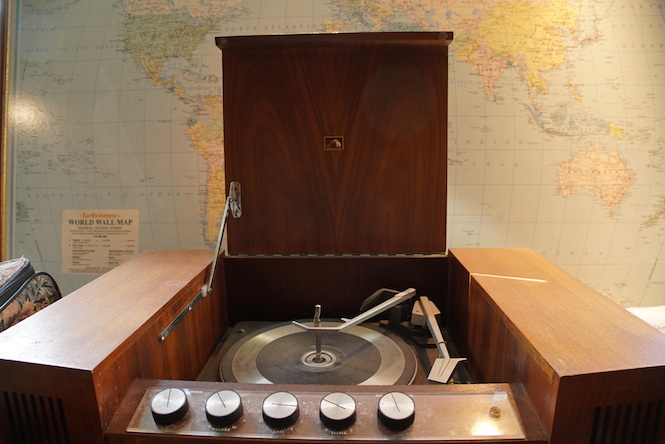 ---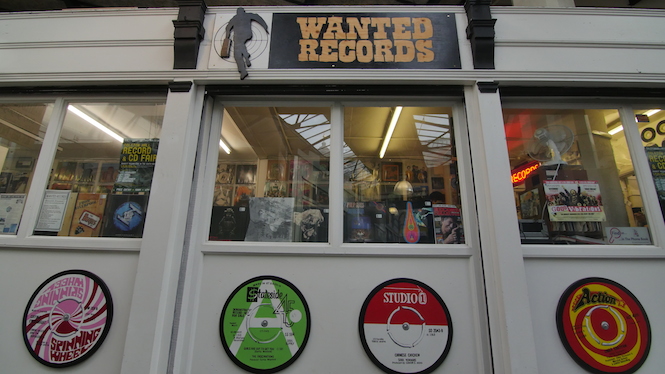 Name: Wanted Records
Location: St Nicholas Market, BS1 1JQ
Type: Proper collectors' shop
What's the story: If you're looking for metal, picture discs, techno or chart music, best look elsewhere! This is proper collectors' joint covering psych, reggae, African, jazz, soul and all the very best of the rest.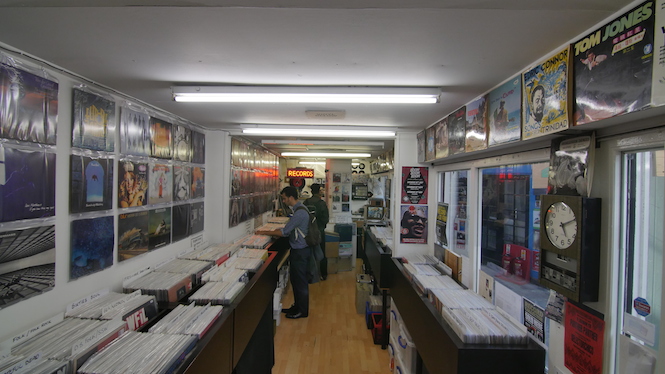 A carefully curated selection, that spans global scenes and obscure sub-genres, it's an all killer no filler spot, with tonnes of rarities although if you look hard enough there are bargains to be had.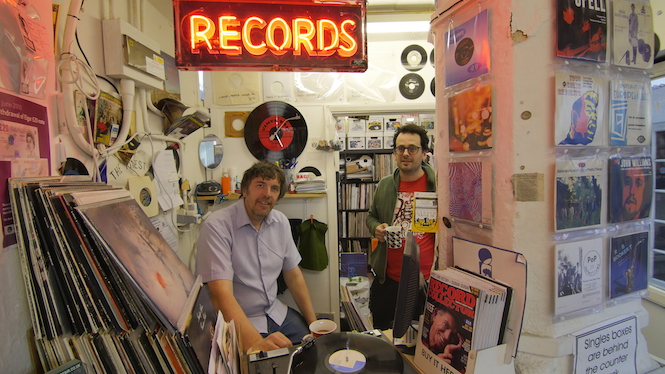 Run by John Stapleton and a crew of avid collectors, Wanted is located in St, Nicks, a beautiful 18th Century market. The shop is a treat for the eyes, littered with vintage vinyl-related paraphernalia and quirky bits and pieces.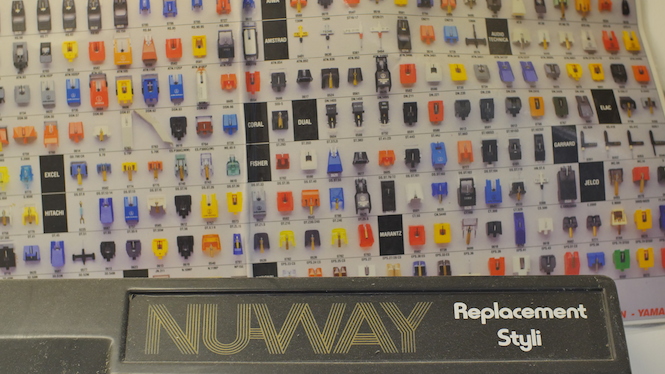 "We love what we do, we're not just in it for the money and we believe that's reflected when you visit the shop" says John.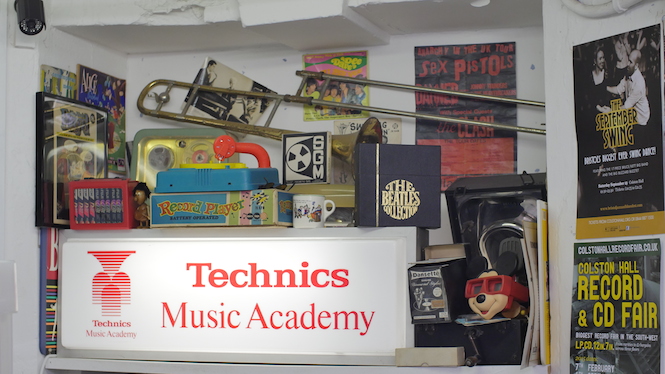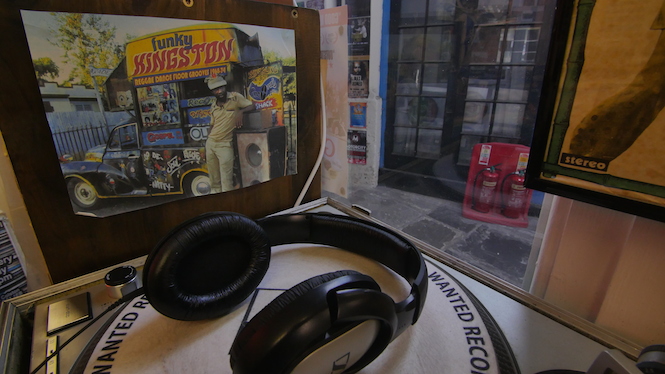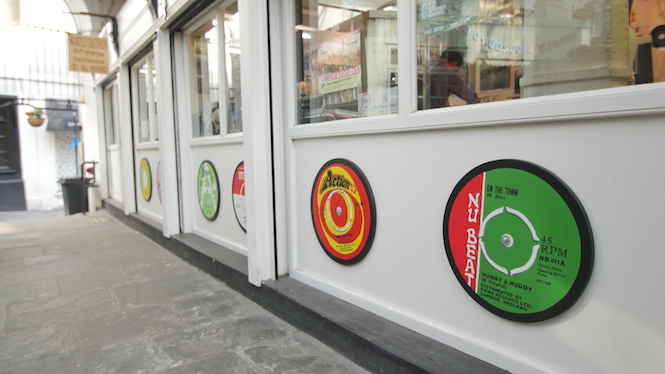 ---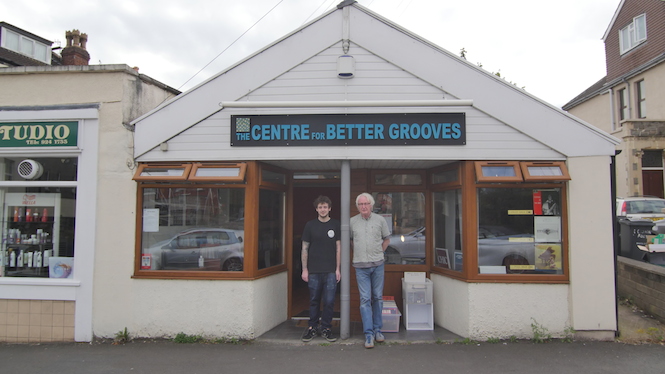 Name: Centre For Better Grooves
Location: 1c Cranbrook Road, BS6 7BJ
Type: Soul-jazz nirvana
What's the story: Gordon Montgomery, who founded Fopp many years ago, opened Centre For Better Grooves earlier this year.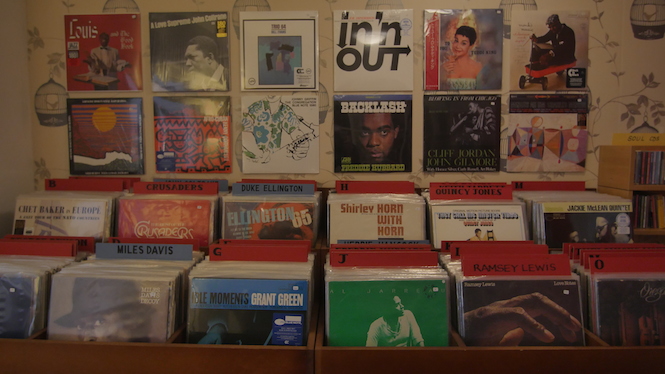 The shop is tucked away on a quiet street just off Gloucester Road, which is reputed to be the longest stretch of independent shops in Britain. Whether that's true or not, the street is an important hub for vinyl – home to three other shops in this list.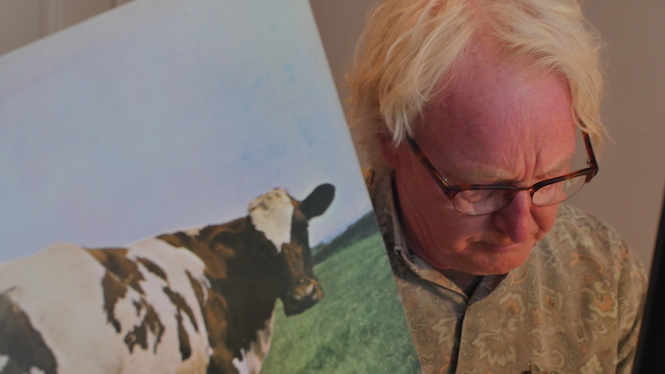 It's certainly worth venturing off the beaten track to find Gordon and Dean in Centre For Better Grooves. For one thing you'll be greeted with fresh coffee, the perfect stimulant for browsing through this beautifully curated shop.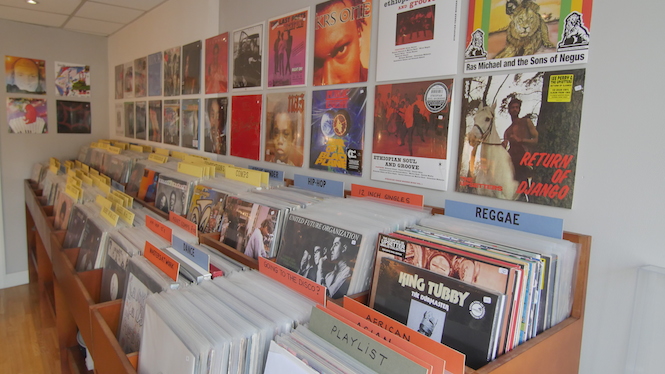 Brilliantly named sections like "Going to the disco?" and "Weird Shit" add a personal touch, which is matched by impeccable service. With heaps of killer reissues and original US imports, this place is a mecca for the soul-jazz-minded and surely set to become a cult favourite in Bristol.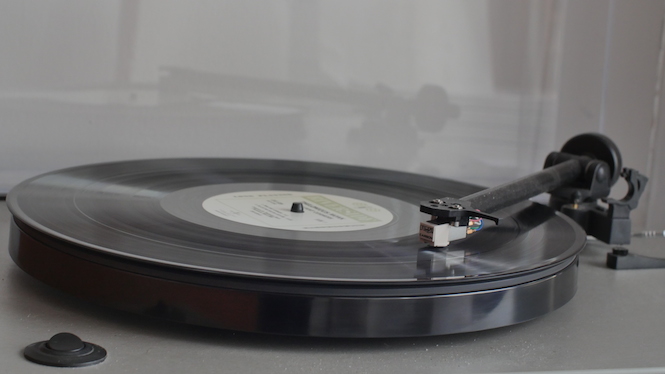 ---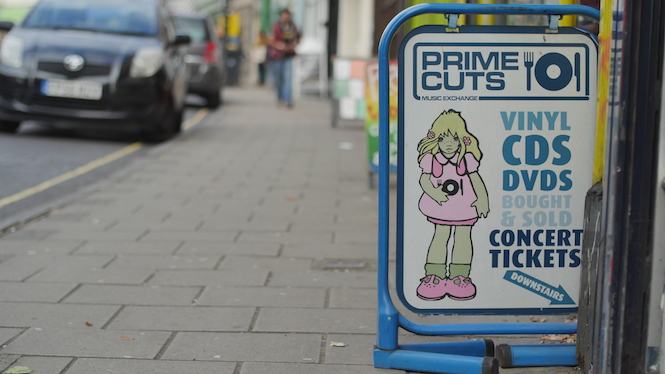 Name: Prime Cuts
Location: Basement of Repsycho Clothing, 85 Gloucester Rd, Bristol, Avon BS7 8AS
Type: Alladin's Cave
What's the story: Venture into the depths of Gloucester Road and you'll find this basement digging spot. Although beware – once you're down there, it's hard to leave!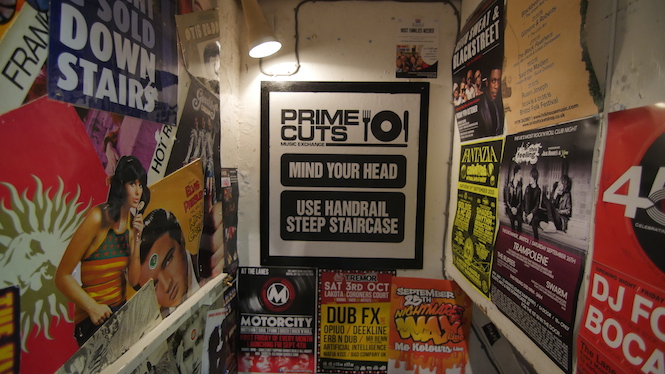 Helmed by Mike Savage, Prime Cuts has been servicing collectors and DJs in Bristol for 15 years now with a wide range of second hand vinyl. Current stock stands at over 60,000 records so prepare to be overwhelmed.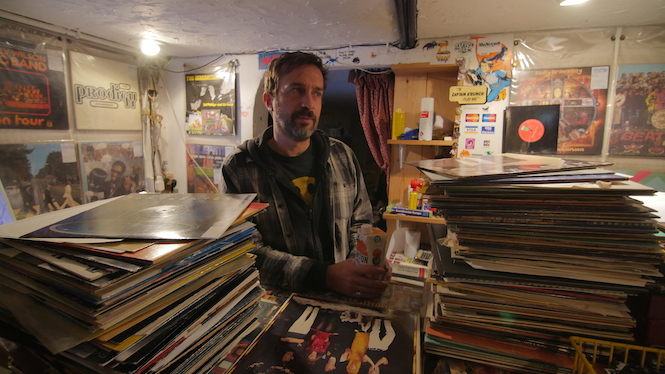 The shop was a butchers back in the fifties, hence the name Prime Cuts. "Gutting the place was horrific, bloodstains on the ceiling, hooks and weird butchery equipment," says Mike.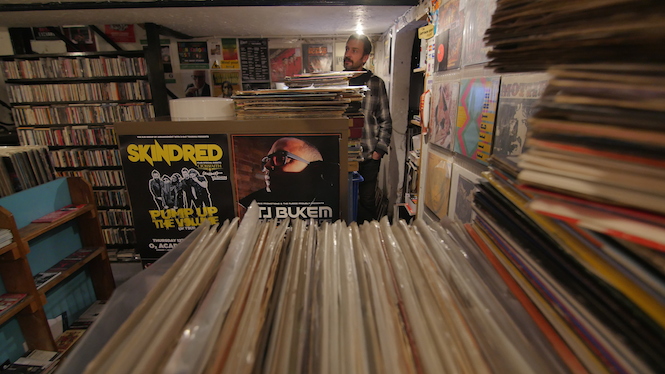 "I like to think it's a much more pleasant environment now."
---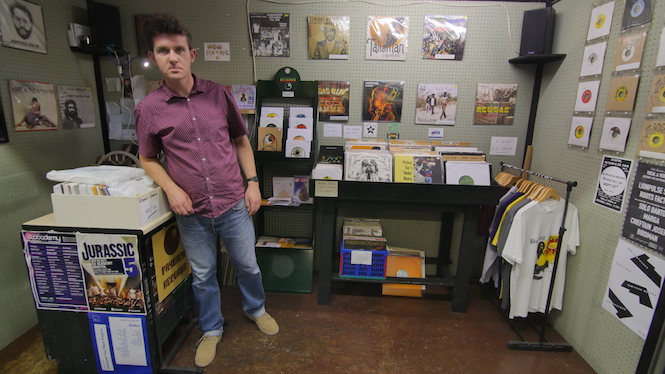 Name: Payback
Location: St Nicholas Market, BS1 1JQ
Type: Reggae specialist
What's the story: From Prince Buster to Protoje, if you're after reggae, old or new, Payback is a must-visit. Located around the corner from Wanted Records in St Nicks market, you'll be met by the affable Paul Craine and plenty of local banter.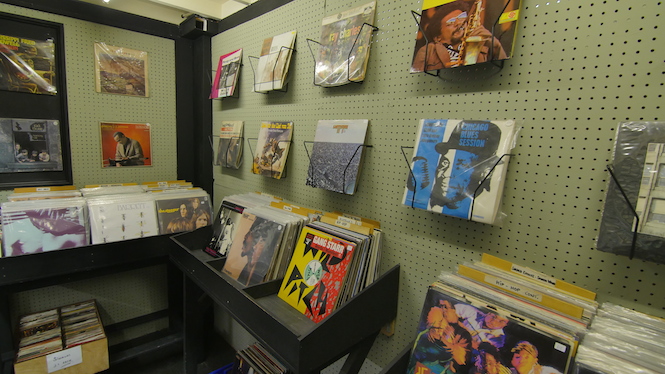 Split neatly into two, it's a dinky shop, sure, but you won't get bored here with killer 7" pre-releases lining the walls, second hand LPs in the racks and a box of £1 singles to dig through on the floor.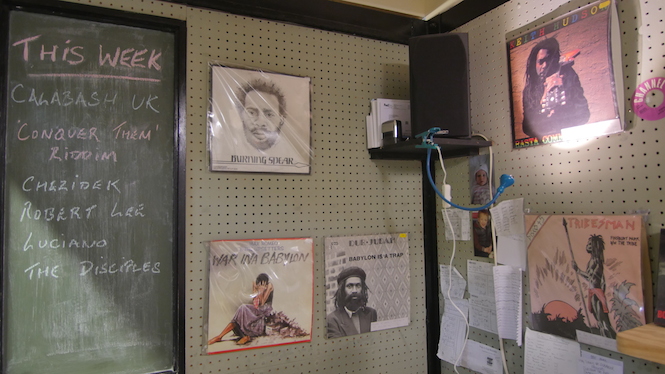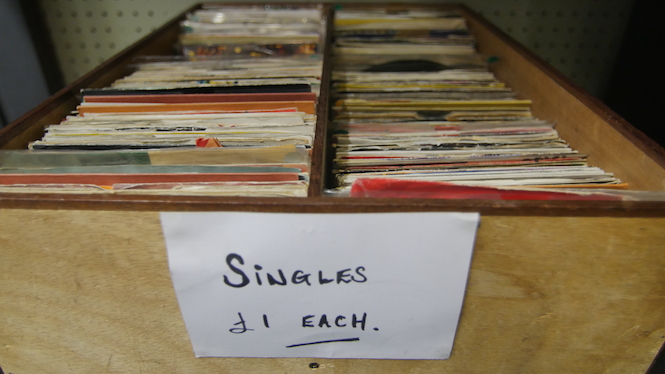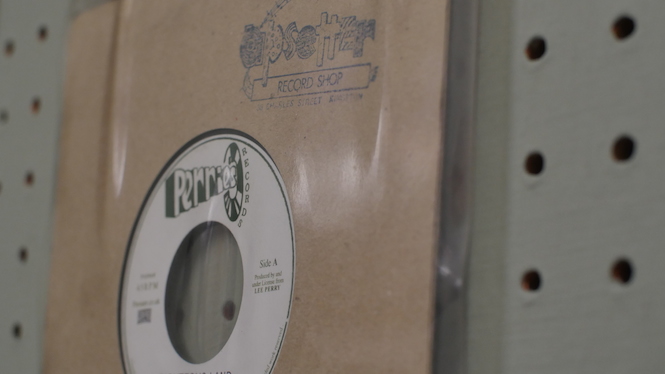 ---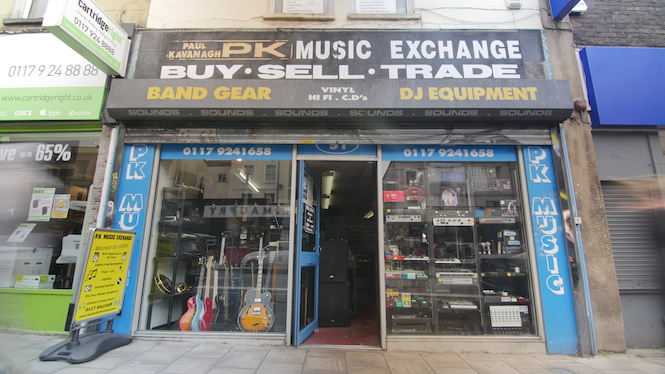 Name: PK Music Exchange
Location: 51 Gloucester Rd, BS7 8AD
Type: Beat digging spot
What's the story: A music exchange shop for band gear, DJ equipment, electronics and, of course vinyl, PK is a bit of a visual feast.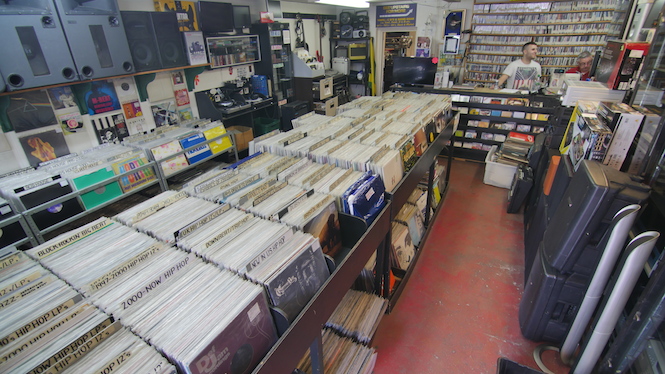 If you're willing to spend the time digging though boxes and racks of dance vinyl, you'll be duly rewarded. With endless techno, breaks, hip-hop and disco to get through, it's worth the trip for sample diggers and DJs looking for old school play.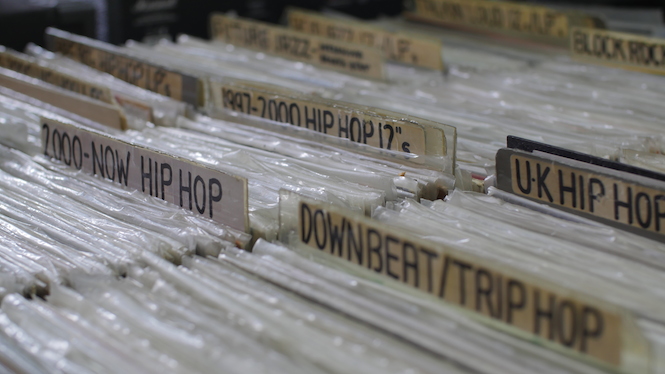 There's also a filling cabinet that you'll need to ram open to reveal a pick'n'mix assortment of new wave, punk, indie, mod, ska and whatever else. Upstairs, amongst the guitar amps and hi-fi systems, are rock and soul-oriented LPs – mostly the usual suspects.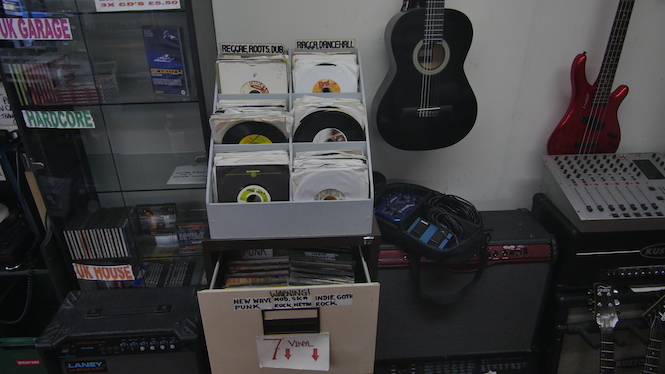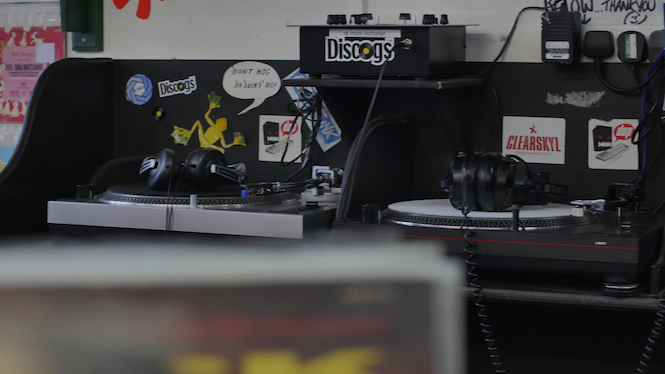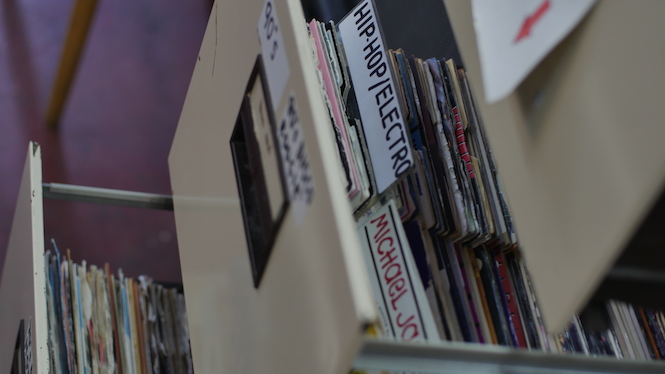 ---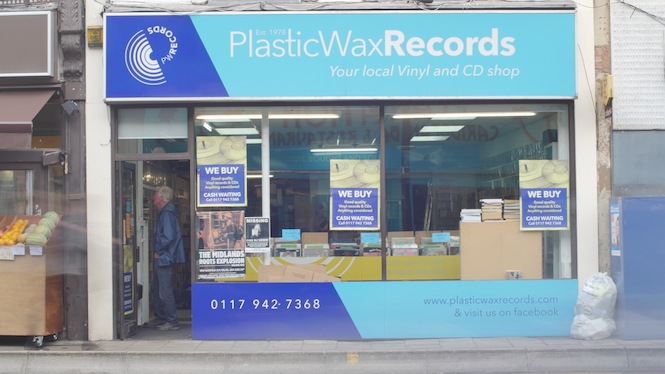 Name: Plastic Wax
Location: 222 Cheltenham Road, BS6 5QU
Type: Classic album establishment
What's the story: The oldest shop listed here, Plastic Wax came into being in '78. Located on the bend of Gloucester Road, it's all about classic records in here, with all bases covered.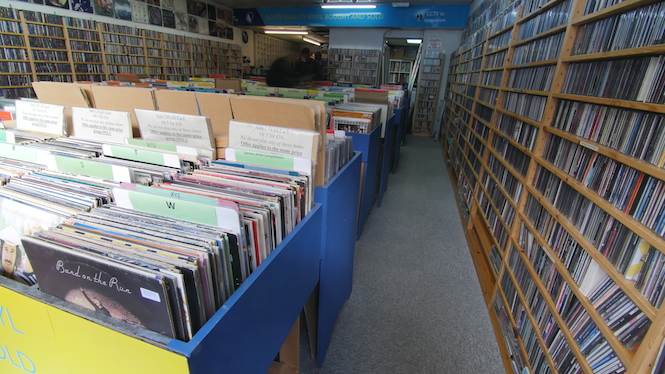 All records are in good condition with neat PVC outer sleeves and pretty much everything is handily archived from A-Z within genres. Three walls of CDs ring the shop, if that's your thing. And if you ask behind the counter, they'll pull out rarer records from behind.