Published on
September 9, 2015
Category
News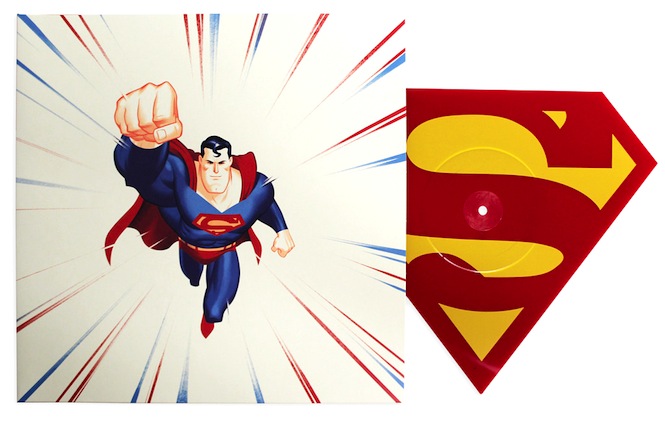 Available in Classic Red and Kryptonite Green.
Last year, soundtrack specialists Mondo released a vinyl pressing of the Batman: The Animated Series theme on a bat-shaped record. Now the label with a penchant for extravagant editions will follow it with the theme music from Superman: The Animated Series and The New Batman / Superman Adventures pressed on a record cut in the shape of the Superman logo.
With the music cut onto a single side, the flip showcases the iconic red and yellow logo, with a green 'Kryptonite' version also available. It's been a prolific few days for the label who earlier this week announced the release of Clint Mansell's beautiful and twisted score for Black Swan on vinyl.
Both green and red versions of the Superman music are available from the 9th September. Click here for more info and check out the Kryptonite version below. [via Fact]