Published on
September 8, 2015
Category
Features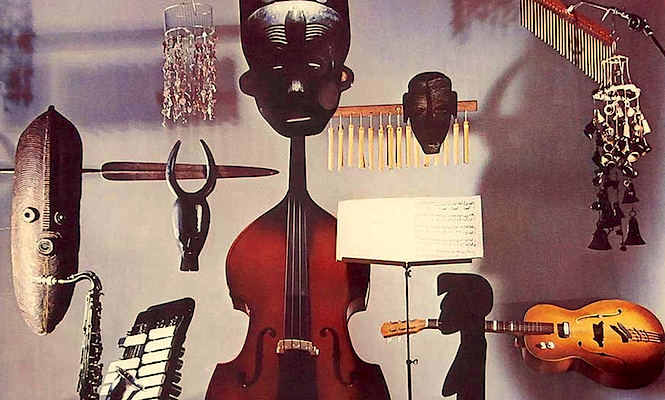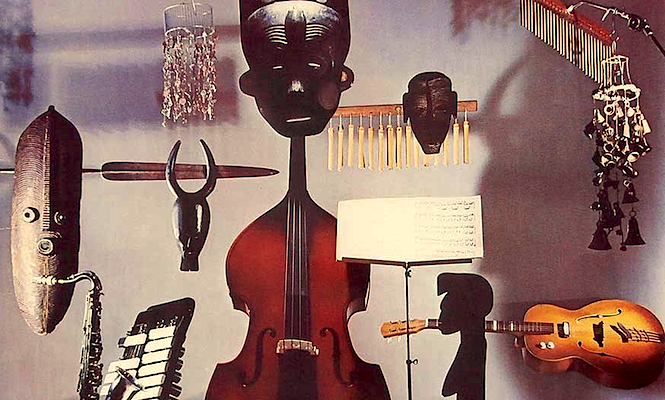 Whether welcomed from the West Indies or fleeing apartheid in South Africa, jazz in the UK has always looked beyond its own borders, embracing everything from reggae, punk and hip hop to raga and prog rock to create an identity out of diversity not exclusion. Liam Izod chooses ten records that show how British jazz was emboldened by immigration, at a time when such messages need to be heard.
---
Words: Liam Izod
---
British jazz can sometimes seem like a minority sport, pursued in lower league obscurity in deference to the Premier League glitz of America. In the States though, jazz is seen by some as America's classical music, to be revered and respected, whereas Britain's island obscurity has given it greater license to experiment. Immigration to the UK has been the catalyst that made sure this experimentation was not relegated to the cultural margins. Instead it fed into and borrowed from the wider musical and social movements that swept through the country after the Second World War. As Britain's Home Secretary Rab Butler observed on the floor of the House of Commons in 1961 "a sizeable part of the entire population of the Earth is at present legally entitled to come and stay in this already densely populated country". What Butler failed to go on to say (presumably saving such insights for the member's bar), was that there were bound to be some cracking musicians among those heading for the U.K, itching to set up the jams and club nights that would change UK music and culture.
The flow of people and ideas to the UK from its former colonial outposts saw the country become a staging post for a world music movement before the term was invented. London and the UK's port cities became expat entrepots, with musicians from Ghana to the Ganges jamming on their stages. The UK jazz scene responded to this influx of creativity not only by embracing more exotic influences, but by widening its perspective. As a result of immigration's influence jazzers began to look beyond the borders of their genre and reach out to classical, rock and hip-hop contemporaries. British jazz musicians can be found exploring Indian influence in step with George Harrison, jamming with Hendrix, inspiring underground dance crazes, and switching naturally between stadium prog-rock and arts centre niche.
Britain's instincts for insularity often rule when it comes to the issue of immigration, and the UK jazz scene's engagement with the issue was not short of tension, creative or otherwise. The beginnings of the UK's relationship with jazz music itself were typically insular. In 1934, in an attempt to protect the jobs of British musicians, the musicians' union imposed a de-facto ban on American artists touring the UK that lasted over 20 years. The UK has never been a consistent ecosystem for jazz. Periods of intense popularity for the genre have been followed by long stretches in the wilderness, where jazz was more likely to feature in a punch line than a headline (think of the Fast Shows' 'niiice' character.) But in fits and starts UK jazz matured, and immigration was central to its growth, providing injections of ideas and inspiration that led to some fantastically esoteric music.
Here are ten records that tell the story of how British jazz was emboldened by immigration, inspired to be more open and experimental. The music this process produced is well worth a listen and says something undeniably positive about Britain's relationship with immigration at a time when such messages need to be heard.
---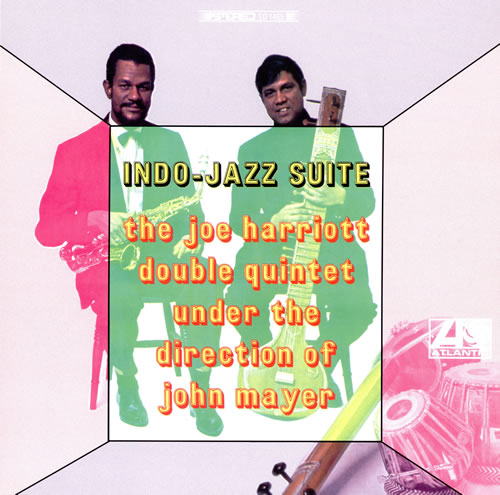 The Joe Harriott-John Mayer Double Quintet
Indo-Jazz Suite
(Atlantic, 1966)
Alto saxophonist Joe Harriott was one of a number of West Indian musicians from the Windrush generation who brought new impetus to the British jazz scene in the 1950s and 1960s. Harriott would remain a peripheral figure in his lifetime but posthumously he has been recognised as an experimental player far ahead of his time. He produced a trio of free improvisation albums in the early 1960s, roughly contemporary to the American Ornette Coleman's free jazz manifesto The Shape of Jazz to Come. On Indo-Jazz Suite we find him trailblazing again, collaborating with Indian composer John Mayer to fuse post-bop harmony with Indian ragas. Muted trumpet phrases are answered by sitar flourishes, giving the album the feel of a first conversation between two parties who are unsure of each other but sense they share much common ground. True fusion would be realised later, but as pop contemporaries like George Harrison were starting to engage with eastern culture, Joe Harriott was beginning the dialogue for jazz.
---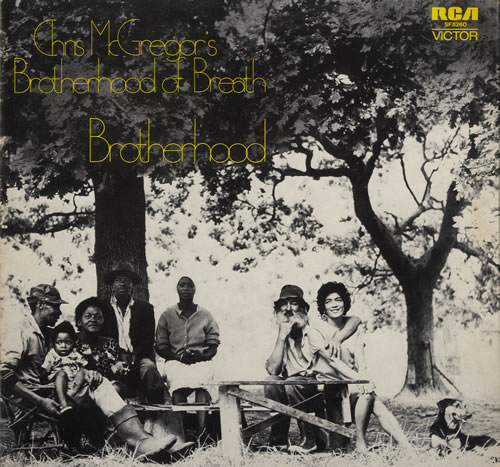 Chris McGregor's Brotherhood of Breath
Brotherhood
(RCA, 1972)
Another influx from abroad shook up British Jazz in the 1970s. Musicians from South Africa, barred from playing by apartheid, erupted onto Britain's jazz club stages. Pianist Chris McGregor brought some of the finest U.K based South African players together in anarchic big band the Brotherhood of Breath, featuring star saxophonist and composer Dudu Pukwana. The Brotherhood set the template for a series of British Big Bands who made up for their lack of technical precision (when compared with their American peers) with an inventiveness and playfulness that it is impossible not to delight in. Brotherhood, the band's second album, maintains a jubilant tone from start to finish. On the township grooves of the opening track 'Nick Tete' and the frenetic stomp of the closer 'Funky Boots March', you can hear the musicians' pure joy in simply being able to play without fear of censure.
---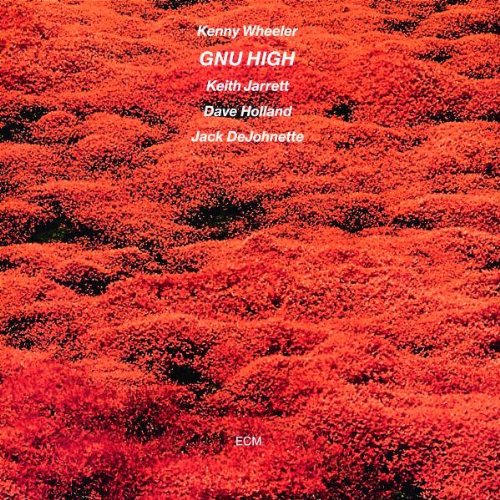 Kenny Wheeler
Gnu High
(ECM, 1976)
In a move that presaged the expansion of jazz beyond its American roots, Canadian trumpeter and composer Kenny Wheeler decided to cross the Atlantic aged twenty, to make his way on the U.K jazz scene, eschewing the shorter pilgrimage to the US. Wheeler's collaborators throughout a sixty year period based in Britain ran the gamut from Brit be-bopper Tubby Hayes, through cool jazz patriarch John Dankworth, to American free jazz shaman Anthony Braxton. Gnu High, one of Wheeler's early solo efforts, sees him establishing a contemporary jazz groove somewhere between the poles of be-bop and free jazz. The album is more rambling than the tightly arranged classics of later in his career, such as 1990's Music for Large and Small Ensemble, but with the quality of Wheeler's sidemen it can afford to be. Wheeler is supported by Miles Davis alumni Jack DeJohnette, Dave Holland and Keith Jarrett who all became international jazz stars in their own right, with pianist Keith Jarrett now perhaps the biggest draw in modern jazz. On Gnu High the quartet map a sonic landscape that feels pleasantly unfamiliar.
---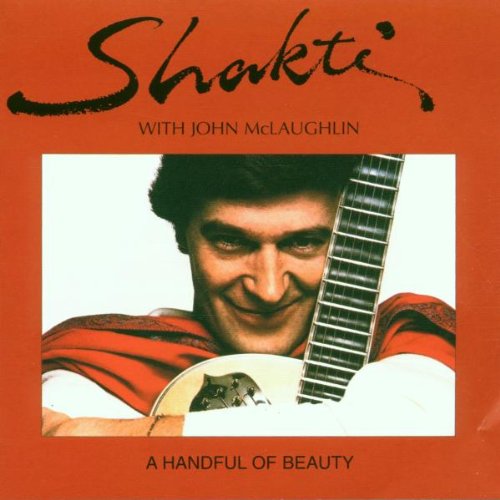 Shakti
A Handful of Beauty
(Columbia/CBS, 1977)
Shakti deepened the 'indo-jazz' conversation begun by Joe Harriott a decade earlier. The band's first album Shakti with John McLaughlin gave top billing to group's mercurial British guitarist, who early in his career taught guitar to the young Jimmy Page, and jammed with Jimi Hendrix. By the time of A Handful of Beauty, the group's second album, McLaughlin was part of a unit of equals achieving an effortless balance of jazz and Indian classical music. On tracks like and 'Kriti' and 'Isis' McLaughlin demonstrates his technical brilliance, executing fret melting runs in perfect tandem with Indian violinist L. Shankar. The percussive backing orchestrated by tabla player Zakir Hussein gives the whole album a lilting momentum, as he shifts the time-feel beneath McLaughlin and Shankar giving their melodies a weightless quality.
---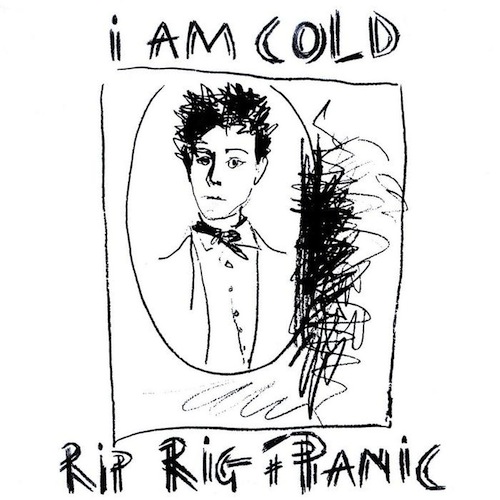 Rip Rig + Panic
I am Cold
(Virgin, 1982)
Shakti's reverential fusion stands in complete contrast to the formula used by Rip Rig + Panic, who combined free jazz with punk. 'Storm the Reality Asylum', the opener to side two of the band's second album I am Cold, begins with a salvo of trumpet from American free jazz trailblazer Don Cherry. Cherry was step-father to Rip Rig + Panic's star singer and future UK hip hop pioneer Neneh Cherry. Rip Rig + Panic employed dancers who used steps previously alien to jazz, such as Ghanaian highlife moves. This influenced the formation of an unlikely underground club scene in the mid 1980s where the dancing was sound-tracked by classic jazz records. The jazz dance craze was something of a hipster scene, whereas Rip Rig + Panic were always more chaotic than cool. The band cemented their anarchic credentials with an appearance on sitcom The Young Ones performing I am Cold single 'You're My Kind of Climate'. Punk Vyvyan, hippie Neil and anarchist Rick all seem to be thoroughly enjoying themselves; a testament to Rip Rig + Panic's broad appeal.
---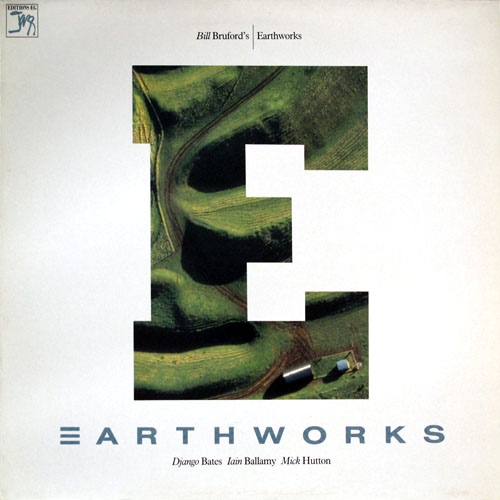 Bill Bruford's Earthworks
Earthworks
(Editions EG, 1987)
As well as dalliances with punk, the experimental atmosphere prevailing on the UK jazz scene saw the genre veer dangerously close to progressive rock at times. British jazzers would lament former collaborators succumbing to the false gods of prog, but Bill Bruford was a big name signing who crossed in the other direction. Retiring from stadium stardom with Yes and King Crimson, Bruford formed jazz fusion outfit Earthworks. Saxophonist Iain Ballamy and multi-instrumentalist Django Bates provided the creative spark in the band, taking on the lion's share of the composing duties on this eponymous debut album. 'Up North' is the album's standout track, which finds Bates on tenor horn meshing with Ballamy's tenor sax on an endlessly inventive 'head' tune that could be an abstract tribute to the north of England's tradition of colliery bands. Bates and Ballamy soon outgrew Bruford and formed Loose Tubes. The Tubes combined the anarchic energy of Brotherhood of Breath with music school smarts, and hearing this potent recipe emerge on Earthworks' debut album makes it one worth digging up.
---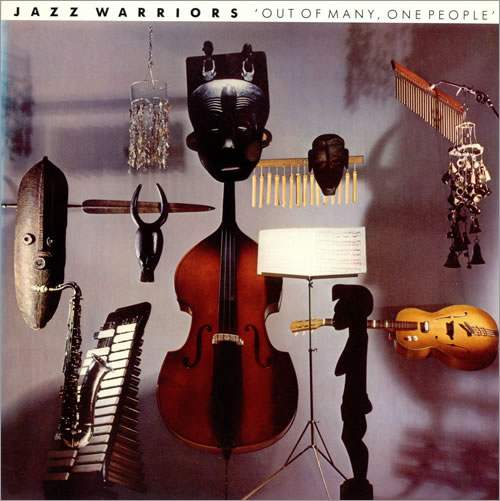 Jazz Warriors
Out of Many, One People
(Antilles, 1987)
UK jazz underwent a period of renaissance in the late 1980s, anchored by the emergence of two star big bands, the Loose Tubes and the Jazz Warriors. The Warriors were the children of the Windrush generation. No longer content with inhabiting the margins of the scene, they seized the spotlight. The band's only album Out of Many, One People is a powerful statement that black British jazz musicians were as important to UK jazz scene as any. Frequent changes of style from swing through reggae to funk are characteristic of the whole album, which comes across as both confrontational and celebratory. 'Many Pauses' is perhaps the most delightfully schizophrenic track. The band provided a great legacy of education and inspiration. Bassist Gary Crosby now runs Tomorrow's Warriors, which fosters the next generation of British jazz musicians, vibraphonist Orphy Robinson runs regular 'Jazz for Toddlers' workshops, and saxophonist and band leader Courtney Pine acts as a godfather figure to the whole scene.
---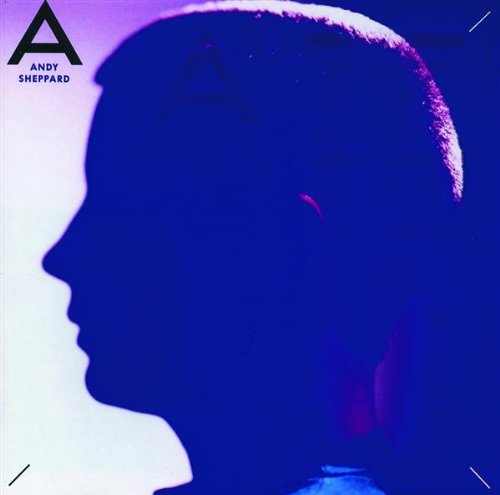 Andy Sheppard
Andy Sheppard
(Antilles, 1988)
Saxophonist Andy Sheppard is one of British jazz's most unique voices. Hailing from the port city of Bristol Sheppard followed his own path, once walking out of a jam session so disheartened by the lack of interaction between the players that he bought a one-way ticket to France and did not come back for five years. Upon his return from the continent, Sheppard found a British jazz scene rejuvenated by the influence of immigration, and his debut album embraced it fully. The opening track 'Java Jive' builds a joyous jungle groove to a cacophonous yet intensely melodic climax. Sheppard deftly expresses something unique and nourishing through his playing on 'Esme', which begins with a cadenza that Sheppard then encircles in loops. The album achieves what so much jazz fails to – to innovate without alienating.
---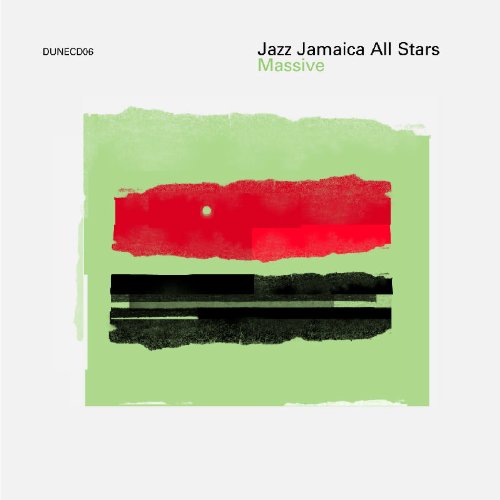 Jazz Jamaica All Stars
Massive Volume 1
(Dune / Gearbox, 2001 / 2011)
Formed by Jazz Warriors bassist Gary Crosby in the early 1990s, the Jazz Jamaica All Stars' mission was to combine Jamaican and West Indian music with more traditional jazz approaches. Listening to any track on the band's third album Massive, you can hear how much fun this fusion proved to be. What begins as a relatively straight cover of the 'The Liquidator', the Harry J Allstars reggae classic beloved of English football crowds, soon launches into an extended solo section featuring out of key explorations not often heard sung from the terraces. The track's reggae roots are reasserted in form of a quote from Desmond Decker's 'Shanty Town' during the baritone solo, before the tone evolves again with a backing riff based on Glen Miller's 'In the Mood'. The U.S jazz masters are paid tribute to with a cover of Wayne Shorter's 'Footprints', which somehow maintains the mystique of the original despite featuring jaunty off-beat reggae guitar throughout.
---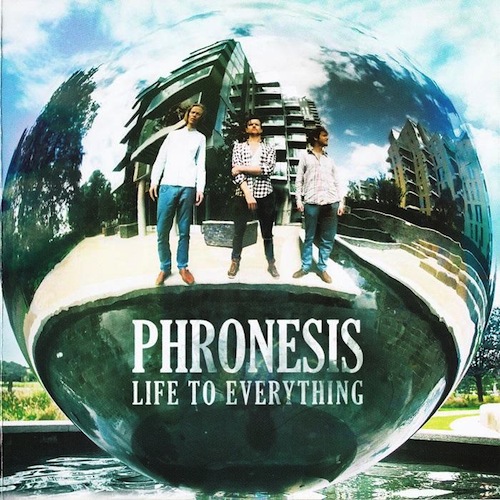 Phronesis
Life to Everything
(Edition Records, 2015)
Phronesis are one of a new breed of jazz trios following the lead of pianists like the Swede Esbjorn Svenssen and the American Brad Mehldau. Their music deconstructs the traditional harmonies and rhythms of the jazz piano trio, drawing from modern classical, rock and electronic influences as much as jazz. Phronesis' 2014 live album Life to Everything (re-released on vinyl this year) contains a tribute to their London base 'Herne Hill', which takes the listener on a breathless tour of these varied influences. Phronesis' line-up – a Dane, a Swede and a Brit – reflects how important the influence of Europe has become to Jazz both in Britain and internationally.