Published on
July 28, 2015
Category
News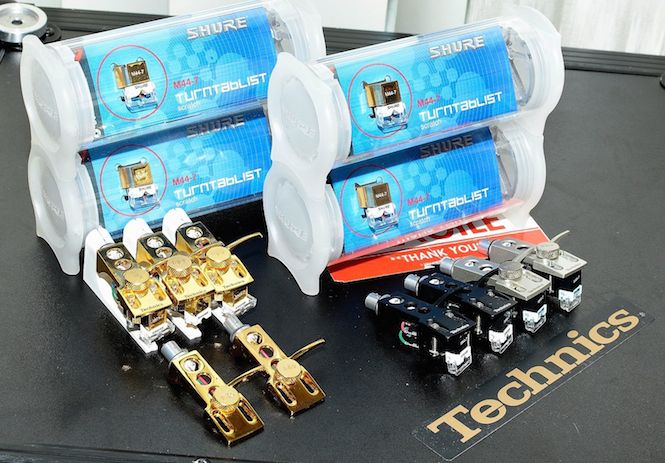 Time to bling up your Technics?
Forget about strange rotations and eccentrics turntables, check out these gold plated Shure M44-7 phono cartridges.
Currently listed on eBay, the auction details point to rumours that only a hundred of these pimpin' cartridges are known to exist. The winning bid will receive two gold limited edition Shure M44-7 cartridges in their original casings as well as two unused Technics SL-1200 gold headshells.
With 40 hours left to go, the current bid is on $295. Get bidding here.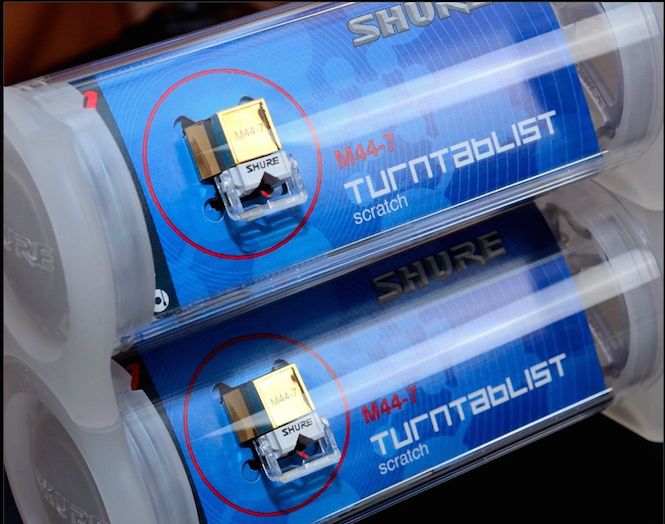 Although the M44-7 has long been marketed as "engineered for scratch DJs and turntablists," with "ultra high" skip resistance and "ultra low" record wear, the Shure M44-7 pre-dates the advent of hip-hop by a few decades, having first been introduced on to the market way back in 1963.
Watch this video of what happens when you drop a M44-7 on to a record in slow motion: