Published on
November 12, 2015
Category
News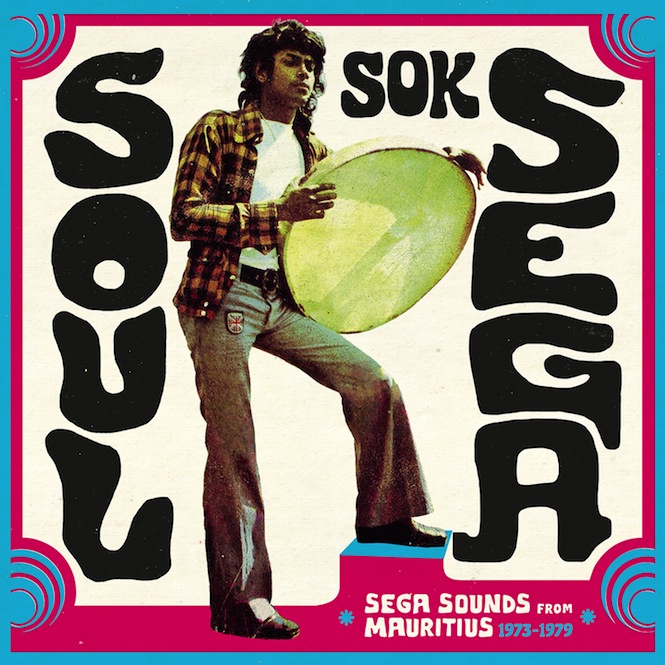 New collection sheds light on the séga sound of Mauritius, the "blues of the Indian Ocean".
Strut Records continue their line in authoritative compilations with a look at the utterly unique dance music of Mauritius.
Although blossoming in the '70s as the island's traditional séga music collided with the funk, soul and psych drifting over from the West, séga traces its origins back to the 17th century slave trade.
Forged in Creole and set to rhythms from as far as Mozambique, Madagascar and West Africa, its context and form – defined in no small part by the ravanne drum (featured on the comp sleeve) – has invited comparisons with the plantation spirituals of the American South and heralds its tag as the "blues of the Indian Ocean".
Popularised in the '60s and adopted as a badge of cultural and national identity, séga evolved in the decades that followed as the influx of electronic instruments opened new pathways for the traditional form. Whether fused with funk, soul, reggae or folk, it was a music which unified the disparate communities and religions of the island's complex history on its dancefloors.
Stream this moody soul séga fusion from the band Les Stardust now:
Although played on the radio, séga was primarily enjoyed live – few people had the record players to enjoy their own pressings – giving rise to local stars who would define the scene in its heyday, and as a result none of the tracks featured on this new collection have ever been reissued before.
Complete with extensive liner notes painting an evocative portrait of a little-known scene, Strut have focussed their introduction on the six years between 1973 and 1979 that capture the momentum and feel of this unique, island dance music.
Compiled by DJ duo La Basse Tropicale from the neighbouring island of La Reunion, the twenty track compilation entitled Soul Sok Séga: Sega Sounds From Mauritius 1973 – 1979 is due for release on double vinyl on 22nd January 2016. Pre-order it here.