Published on
September 14, 2015
Category
News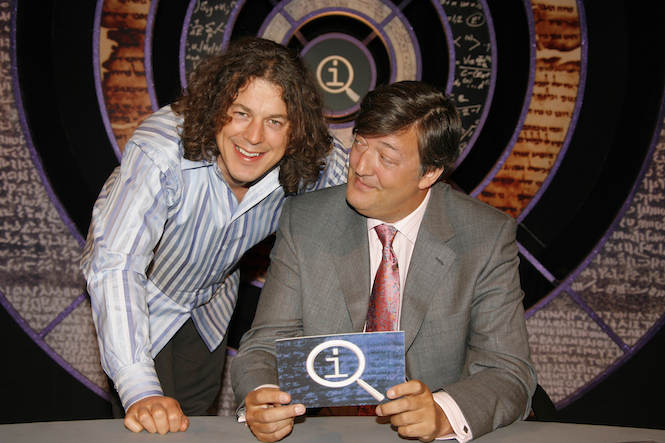 Is this the first ever podcast to receive a vinyl release?
The word podcast is a portmanteau of iPod and broadcast. Funny then, that QI are bringing a wholly digital media to analogue with the vinyl release of their acclaimed No Such Thing As A Fish podcast.
Covering obscure, fascinating and remarkable nuggets of wisdom, the Chortle-award-winning podcast is hosted by the so-called QI Elves who research the programme.
Possibly the first of its kind, the podcast vinyl will drop on Alcopop! Records this November. Around the same time, the QI Elves – Dan Schreiber, James Harkin, Andrew Hunter Murray and Anna Ptaszynski- will perform their biggest live show to date, at the 1,000-seater Lyric Theatre as part of a national tour.
Alcopop! Records managing director Jack Clothier told Chortle: 'It's been such a joy to work with QI and the Elves on this release, and we're really excited to be the first to champion this new generation of podcast rockstars.'
Ptaszynski added: 'Just like when we created the podcast itself, the idea for this vinyl was conceived by a bunch of dorks – that's us – drinking beer in a pub. First it made us laugh, then it made us think, "We have to do this."
'We're so excited to have found our indie label soul mates in Alcopop! Records, who have allowed us to make it happen. We can't wait for our Best Album nomination at the NME awards next year!'
Earlier this year Alcopo released a record titled 'The Wit and Wisdom of Nigel Farage', which was completely silent. [via Chortle]
Love podcasts? Listen to our podcast series exploring the state of vinyl in 2015:
Episode 1: Has the internet ruined the joy of record collecting?
Episode 2: The issue with reissues
Episode 3: Pressing matters