Published on
September 14, 2015
Category
News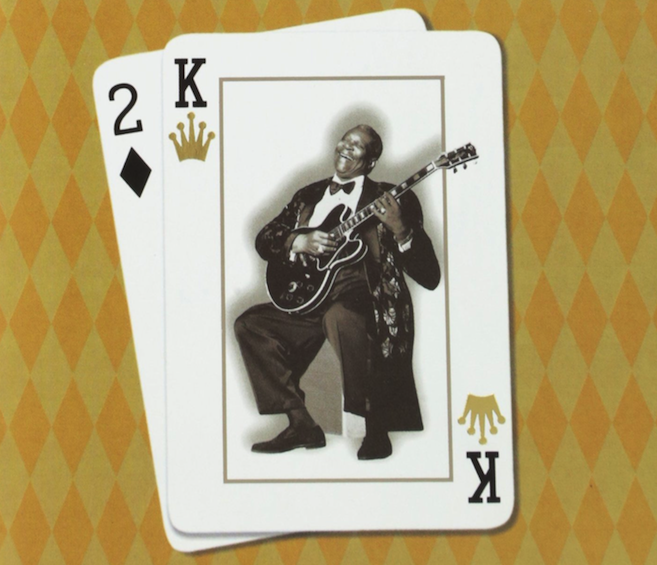 Blues man would have been 90 years old this week.
Following his passing at the age of 89 earlier this year, trail-blazing electric blues icon B.B. King is to be celebrated with a career-spanning set of vinyl reissues via Geffen Records and Universal Music Enterprises. The centre-piece of the series will be the reissue of nine of B.B. King's classical early albums, originally release on Crown Records, resurrecting material that has been unavailable for decades.
Recorded in the '50s and '60s and available from 11th September, these include B.B. King Wails (1959) B.B. King Sings Spirituals (1960), The Great B.B. King (1960), King Of the Blues (1960), My Kind Of Blues (1961), More B.B. King (1961), Easy Listening Blues (1962), Blue In My Heart (1962) and B.B. King [Aka The Soul Of B.B. King] (1963).
These will be accompanied by vinyl reissues for a pair of classic live albums Live at the Regal, recorded in 1964 and considered one of the great live blues recordings ever made and Live In Cook County Jail, recorded in 1970. Both will be available on 18th September.
Finally, B.B. King's 1997 duets album Deuces Wild will be released on vinyl for the first time as a double LP gatefold edition featuring collaborations with D'Angelo, the Rolling Stones and Dr John among others. Deuces Wild will be released on 9th October. [via Music Universe]