Published on
April 22, 2015
Category
News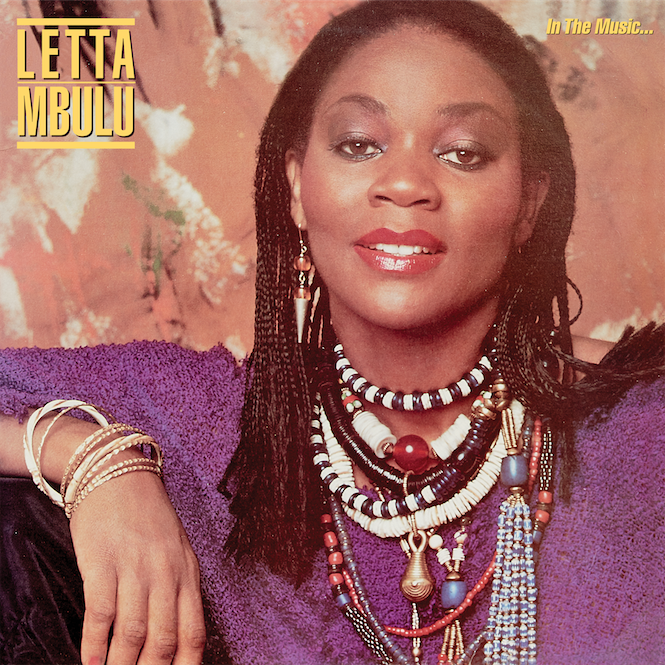 Track featured on the first ever reissue for super rare 1983 LP In The Music… The Village Never Ends.
Every so often a reissue comes along that people really have been waiting a very long time for. Aside from opening Sean P's 2010 CD-only Originals compilation, 'Nomalizo' by Letta Mbulu has been practically unattainable on any format, let alone vinyl. A twinkling downtempo pop track with soaring choral vocals, 'Nomalizo' has achieved cult status among collectors for much more than its rarity, tucked away on Mbulu's 1983 LP In The Music… The Village Never Ends, which also features the gorgeous 'Down By The River' and 'In The Music…', a bumping disco track with some of the most buoyant claps you'll hear on record.
Originally only released in South Africa, In The Music… was repressed in Japan two years later with new artwork and under the name Sweet Juju, copies of which have traded hands on Discogs for over two hundred pounds as recently as February. Now however, Be With Records have salvaged the original artwork and are planning to reissue the album under the original title, re-mastered by Claremont 56's Simon Francis and pressed to 180gram vinyl for the very first time.
In The Music… The Village Never Ends will be released on Be With Records on 25th May, but you can pre-order it here now. Be quick, this one won't last.
Check out the artwork and tracklist below and extend your knowledge of South Africa with our feature on the country's deep jazz heritage here.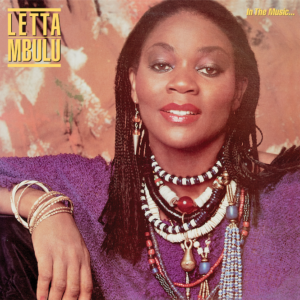 Tracklist
1. Sweet Juju
2. Nomalizo
3. Nkedama
4. Hamba Nam We
5. Vumani Makhosi
6. Down By The River
7. The Village