Published on
July 20, 2020
Category
News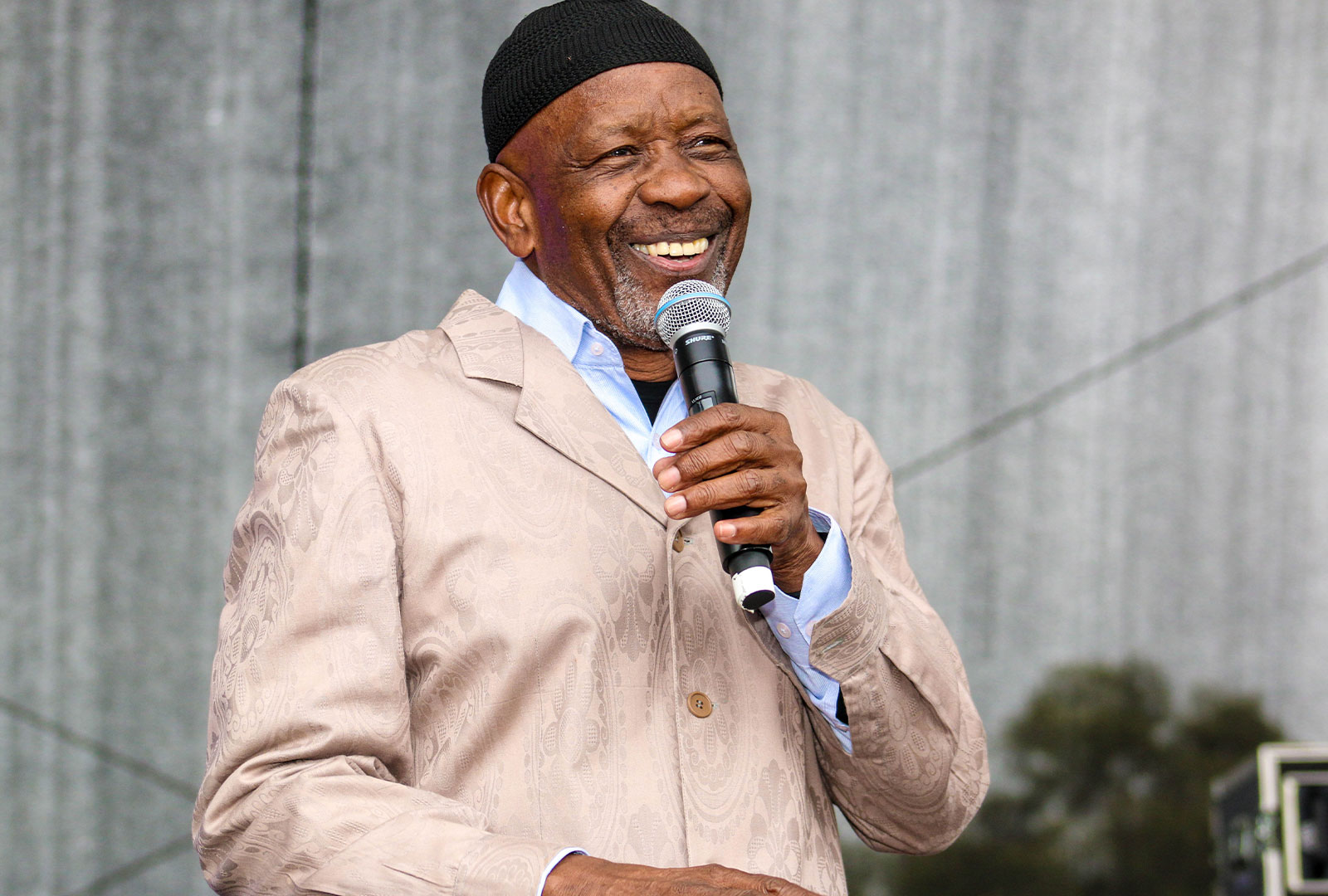 Featuring vocals from his wife Letta Mbulu.
Celebrated South African composer and musician Caiphus Semenya is reissuing two albums – Listen To The Wind and Streams Today… Rivers Tomorrow – on Be With this September.
After leaving apartheid South Africa during 1964 due to ongoing violence, Semenya travelled to Southern California with his wife, famed vocalist Letta Mbul, where he went on to work with artists including Nina Simone, Hugh Masekela and Miriam Makeba, and Quincy Jones, alongside releasing his own albums.
Marking his debut album in 1982, Semenya produced Listen To The Wind himself, vocals from Letta Mbulu and band including Nathan East, Michael Stanton, Sonny Burke and Paulinho DaCosta.
Following up with his second solo LP two years later in 1984, Streams Today… Rivers Tomorrow fuses boogie, disco and funk with Afrobeat. It features Jabu Nkosi on keyboard, Semenya and Craig Harris on synth, Sipho Gumede on bass and Condry Ziqubu on guitars.
Be With's reissue of Listen To The Wind and Streams Today… Rivers Tomorrow follows the label's first official 12″ release of singer Billy Paul's songs 'Let The Dollar Circulate' and 'East', this August.
Head here to pre-order a copy of Listen To The Wind, and here for Streams Today… Rivers Tomorrow, in advance of their 18th September release, and check out the artwork and tracklist below.
Tracklist:
Listen To The Wind
1. Angelina
2. Play With Fire
3. Umoya
4. Without You
5. Ziph'inkomo
6. Gumba Boogie
Streams Today… Rivers Tomorrow
1. Mamase
2. Aida
3. Nomalanga
4. Moshanyana
5. Dial Your Number
6. Matswale
7. Ndi-Kulindile