Published on
October 22, 2018
Category
News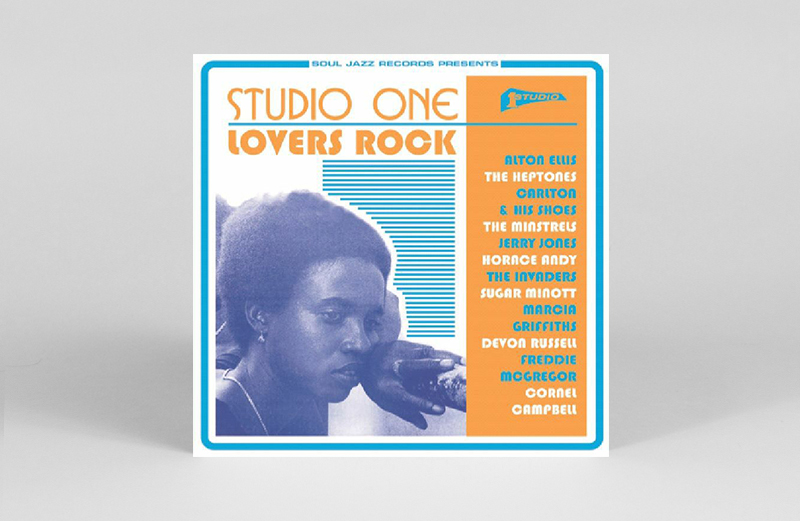 A soundtrack for Kingston sunsets.
Soul Jazz Records will continue its Studio One compilation series with Lovers Rock – a double vinyl collection featuring artists including Sugar Minott, Alton Ellis and Marcia Griffiths – out this November.
Read more: Worldwide underground: 10 records that define Soul Jazz
Lovers rock refers to a style of reggae music focused on romantic themes. Blending reggae, rocksteady and vocal soul, the genre was particularly prominent throughout the mid-1970s in the UK, and served as a counterpoint to the increasingly political and religious sounds of reggae at the time.
Collected here across two vinyl LPs, tracks include classics like 'Truly' by Marcia Griffiths and 'I'll Be Gone' by Horace Andy, whilst Soul Jazz also highlight rarities such as 'Sweet Soul Rocking' by The Invaders.  
    
  
The vinyl release also includes liner notes by Lloyd Bradley – who has written extensively on reggae music and culture.
Lovers Rock is the latest in the Studio One Series from Soul Jazz Records following on from a collection of Studio One releases from the 1960s called Freedom Sounds, which was released earlier this year.
Pre-order a copy of Lovers Rock here ahead of its 9th November release and check out the track list below.
 
Tracklist
1. Alton Ellis – Tumbling Tears
2. The Heptones – I Hold The Handle
3. Carlton And The Shoes – Never Give Your Heart Away
4. The Minstrels – Yours Until Tomorrow
5. Jerry Jones – Oh Me Oh My
6. Horace Andy – I'll Be Gone
7. Carlton And The Shoes – Let Me Love You (12" Discomix)
8. The Invaders – Soulful Music
9. Sugar Minott – Ghetto Girl
10. Marcia Griffiths – Truly
11. Devon Russell – My Woman's Love
12. Billy Cole – Rock All Night
13. Freddie McGregor – I Don't Know
14. Cornel Campbell – Didn't I
15. Horace Andy – Wanna Be Free
16. The Heptones – My Ting A Ling (12" Discomix)
17. Alton Ellis – Someone (Extended Mix)
18. The Righteous Flames – I Was Born To Be Loved