Published on
August 21, 2018
Category
News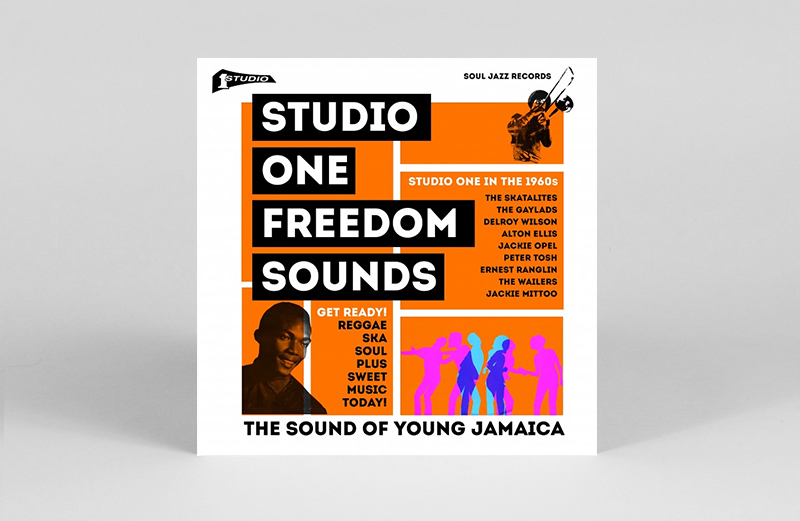 Featuring Alton Ellis, Delroy Wilson, Jackie Mittoo.
Soul Jazz is releasing a new compilation called Studio One Freedom Sounds, this September.
Read more: Pressing Matters: Jamaica's forgotten record industry
The double album showcases the rapidly developing ska, rock steady and reggae sound cultivated and released by Coxsone Dodd's Studio One during its heyday, from 1965-1969.
"Studio One functioned as hit factory on the scale of Motown in the USA, shaping and defining reggae music for decades to come," shares Soul Jazz.
The 18-track album includes music by Jackie Mittoo's Soul Brothers, Alton Ellis, and Bob Marley & The Wailers.
Studio One Freedom Sounds 2xLP comes with sleeve notes and track-by-track info by reggae historian Noel Hawks.
It follows Soul Jazz's Nigerian Fuji drum music collection and Boombox 3 '70s-'80s hip-hop compilation.
Check out the track list ahead of its 21st September release, and cover art below.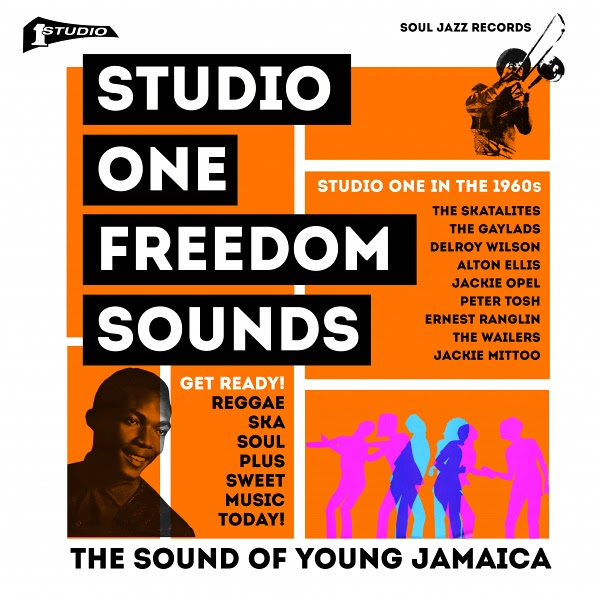 Tracklist
1. Don Drummond & The Skatalites – Rain Or Shine
2. The Gaylads – Morning Sun
3. Delroy Wilson – Just Because Of You
4. Alton Ellis – Sunday Coming
5. Jackie Opel – I Am What I Am
6. Peter Tosh – I Am The Toughest
7. 7. Delroy Wilson – Get Ready
8. Mr. Foundation – Timo-Oh
9. Roland Alphonso & The Soul Brothers – Provocation
10. Leroy & Rocky – Love Me Girl
11. Slim & Delroy – Look Who Is Back Again
12. The Skatalites – Spread Satin
13. Barrington Spence – Contemplating Mind
14. Ernest Ranglin – Psychedelic Rock
15. Bob Marley & The Wailers – Destiny
16. Roland Alphonso – Reggae In The Grass
17. Zoot Simms – We Can Talk It Over
18. Jackie Mittoo – Hi Jack