Published on
February 26, 2020
Category
News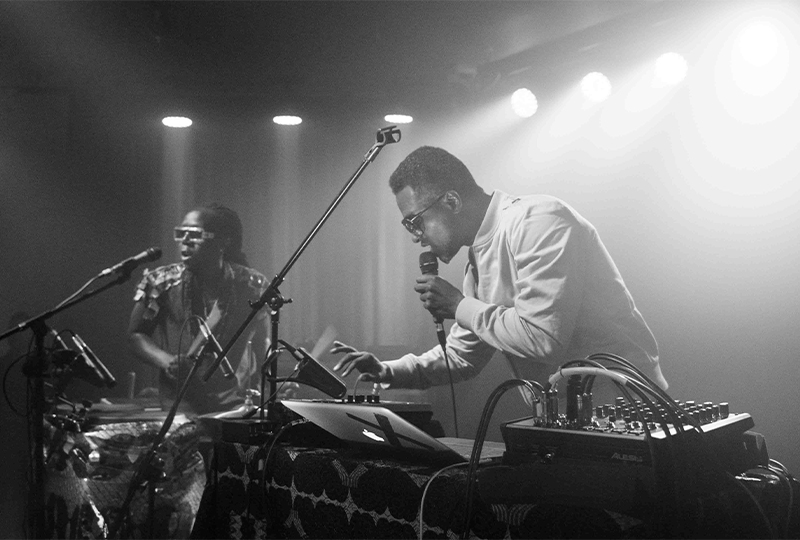 Astral beats and spaced-out vocals from the Seattle outfit.
Shabazz Palaces, aka Ishmael Butler and Tendai Maraire, are releasing a new album, titled The Don Of Diamond Dreams, this April via Sub Pop.
The album was shaped by Butler's experience of fatherhood and watching his son – rapper Lil Tracy – grow up.
The Don Of Diamond Dreams features contributions from Darrius Willrich, percussionist Carlos Niño, saxophonist Carlos Overall, and bassist Evan Flory-Barnes.
It follows Shabazz Palaces' release of two studio albums in 2017: Quazarz: Born on a Gangster Star and Quazarz vs. The Jealous Machines.
Head here for more info in advance of The Don Of Diamond Dreams' 17th April release, check out the artwork and tracklist below.
Tracklist:
1. Portal North: Panthera
2. Ad Ventures
3. Fast Learner (ft. Purple Tape Nate)
4. Wet
5. Chocolate Souffle
6. Portal South: Micah
7. Bad Bitch Walking (ft. Stas THEE Boss)
8. Money Yoga (ft. Darrius)
9. Thanking The Girls
10. Reg Walks By The Looking Glass (ft. Carlos Overall)