Published on
April 25, 2017
Category
News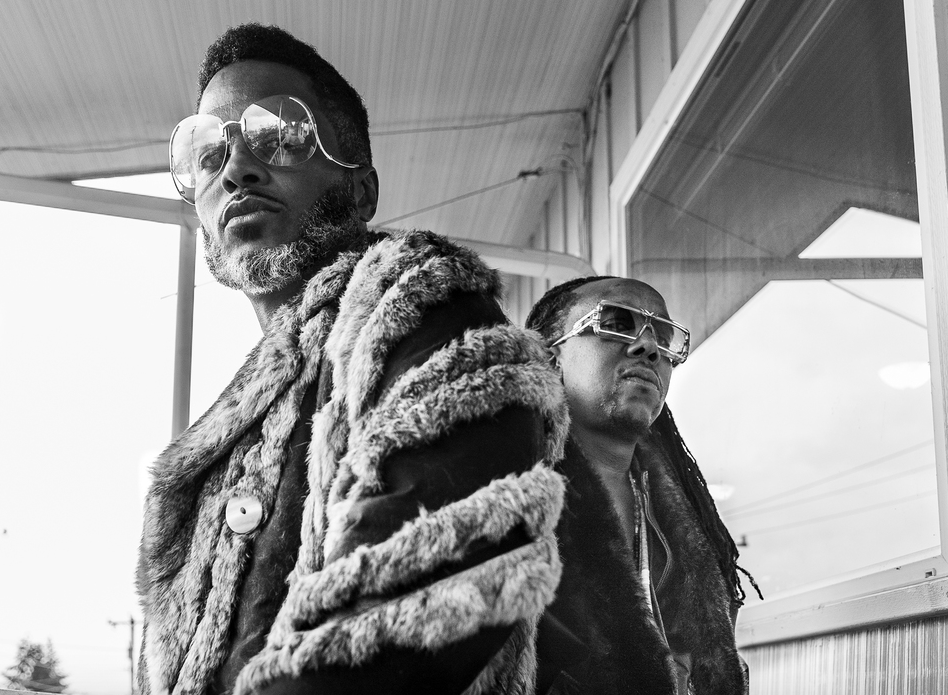 Hear new song 'Shine a Light' now.
Following their 2011 debut and Lese Majesty in 2014, Shabazz Palaces will release their third studio album, Quazarz: Born on a Gangster Star, via Sub Pop on 14 July.
The 11-track album will include contributions "in body or in spirit" from Thundercat, Gable and Huff, Ahmir, Jon Kirby, Sunny Levine, Blood, Thaddillac, and more. Watch a lyric video for the band's new song, 'Shine a Light (feat. Thaddillac)' below:
The album tells the story of a "sentient being from somewhere else" called Quazarz. The group's Ishmael Butler made this statement about the extraterrestrial persona:
I, Quazarz, Born On A Gangster Star, son only of Barbara Dream Caster and Reginald The Dark Hoper – he who rides on light – dreamer of the seventh dream and kissed eternal by Awet the Sun Scented – who far from home I found my same self differents in those constellies that be Dai at my weap-side immediate and all us Water Guild affiliates who revelries in the futures passed recordings and ceremonies flexing resplendent in the Paradise Sportif armor – raising these musics a joy/cry that way into these aquadescentdiamondized ethers of the Migosphere here on Drake world. Welcome To Quazarz.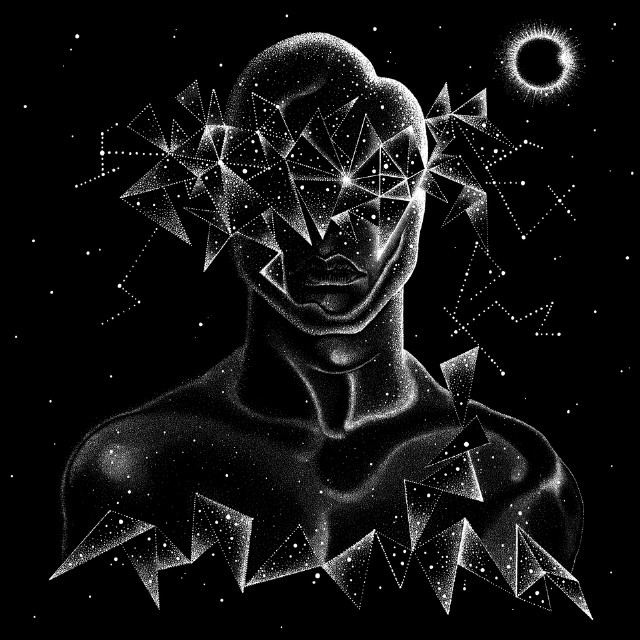 Tracklist:
01. Since C.A.Y.A
02. When Cats Claw
03. Shine a Light (feat. Thaddillac)
04. Dèesse Du Sang
05. Eel Dreams (feat. Loud Eyes Lou)
06. Parallax (feat. The Palaceer Lazaro)
07. Fine Ass Hairdresser
08. The NeurochemMixalogue
09. That's How City Life Goes
10. Moon Whip Quäz (feat. Darrius)
11. Federalist Papers