Published on
May 27, 2016
Category
News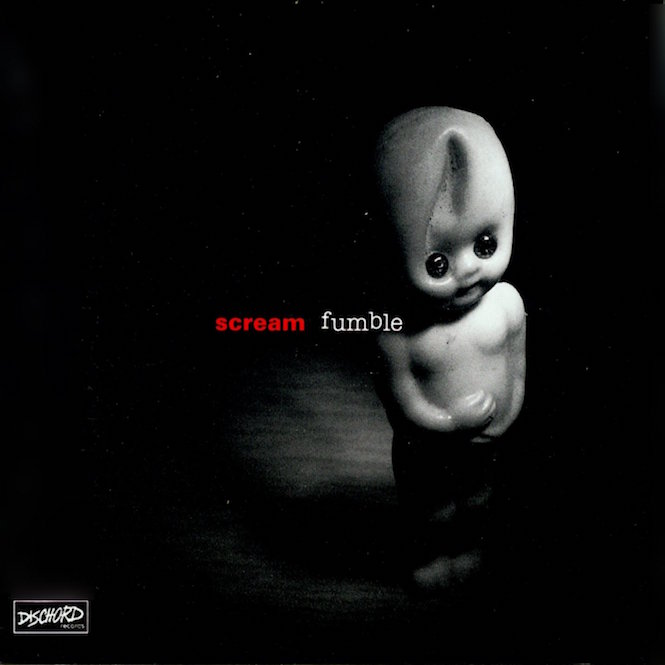 A slice of Grohl's past resurfaces.
Before the Seattle days with Nirvana and Foo Fighters, Dave Grohl was a key fixture in the Washington D.C. hardcore scene with early punk band Scream. More than two decades on, lynchpin D.C. label Dischord are reissuing the band's fifth and final album.
The re-release of Scream's Fumble comes with Grohl's stamp of approval, as the Foo frontman announced the news on Facebook:
"Hey weirdos….once upon a time, when I was just a wee lad, I played drums in a punk rock band from the Washington DC area called SCREAM. I had grown up buying their records and going to see their live shows, and eventually had the honor of becoming their drummer at the age of 17. Fresh out of high school, I started touring the world with them from 1987-1990. The last album that we made together, FUMBLE, is now being reissued by the almighty Dischord Records. Check it out, it might just change your life. It sure changed mine."
Fumble was recorded in 1989 but only saw a release on Dischord in 1993 – by which point Grohl had already joined Nirvana and In Utero was out. Along with Grohl, the group featured vocalist Peter Stahl, guitarist Franz Stahl and bassist Skeeter Thompson. The album was co-produced by Girls Against Boys leader Eli Janney along with the band themselves. Find the tracklist below.
Buy the reissue here
Fumble Tracklist:
01. Caffeine Dream
02. Sunmaker
03. Mardi Gras
04. Land Town Down
05. Gods Look Down
06. Gas
07. Dying Days
08. Poppa Says
09. Rain
10. Crackman
More: Beyond Nirvana: 10 essential under-the-radar grunge records from the Seattle era