Published on
August 22, 2018
Category
News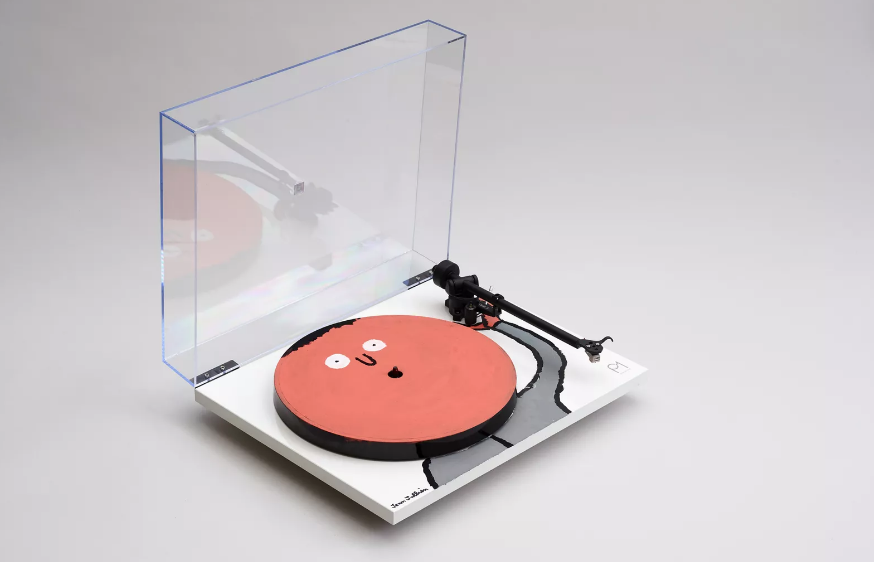 Including Jeremy Deller, Chapman Brothers and Es Devlin.
Secret 7″ has unveiled a new initiative in which ten acclaimed contemporary artists have created 10 unique turntable designs, each of which will be auctioned to raise money for mental health charity Mind.
Watch next: Inside Rega's turntable factory
The artists include: Gavin Turk, Jeremy Deller, Jake & Dinos Chapman, Es Devlin, Stuart Semple, James Joyce, Jean Jullien, Pete Fowler, Hsiao-Chi Tsai & Kimiya Yoshikawa and Francis Richardson.
The project is an extension of Secret 7″'s annual event, in which seven hundred artists provide bespoke record sleeves for seven 7″ singles, and which this year saw Anish Kapoor feature among the contributors.
For his effort, VF artist Jeremey Deller adorned his Planar 1 with Neolithic arrow-heads, while British artist Gavin Turk re-imagined his iconic blue plaque work 'Cave' as the turntable's platter.
All ten decks will up be for grabs via an online auction which opens on 29th August and will run until 9pm on the 12th September. The turntables will be on display at Ace Hotel in London for the duration of the auction.
Click here for more information and to see all ten designs.