Published on
August 13, 2015
Category
News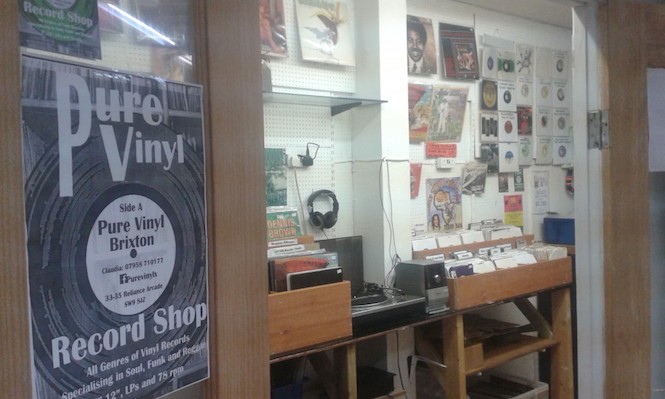 Specialising in soul, funk, r'n'b, and reggae, Pure Vinyl is London's latest record shop.
Open in Brixton's Reliance Arcade, the shop will join the already established Supertone Records, Selectors Music Emporium and Music Temple as an additional haven for Brixton's record collectors. The opening of the new store should help to fill the gap left following the closure of Blacker Dread last year.
Pure Vinyl promises a wide variety alongside its specialist genres, with rock'n'roll, jazz and punk records also filling the racks.
The founder Claudia Wilson, aged 50, has lived in Brixton all her life, DJ'ing in the area for 20 years as well as holding down a residency at the legendary Mango Landin Bar where she first started trading records. Since the closure of Mango Landin, Claudia continued selling records outside the Music Temple store from a stall in Granville Arcade; a marked success in sales have now persuaded Claudia to open her own shop in Reliance Arcade, conveniently located within a minutes walk from Brixton Tube Station.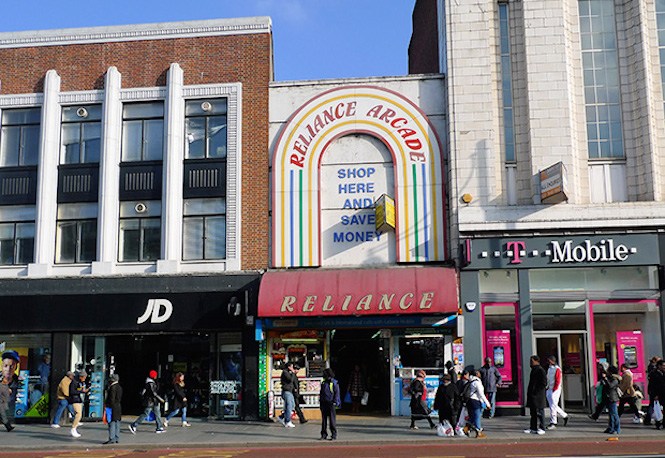 Together with her partner Markie, founder of the Universal Roots Record Label and a leading player in sound system culture as part of the touring RDK Hi-Fi collective, they hope to provide Brixton with a fresh base for record collectors. The shop is one of many other recent additions such as Rye Wax, Love Vinyl, YAM Records along with new branches of Sister Ray and Flashback Records as the city witnesses a vinyl shopping boom.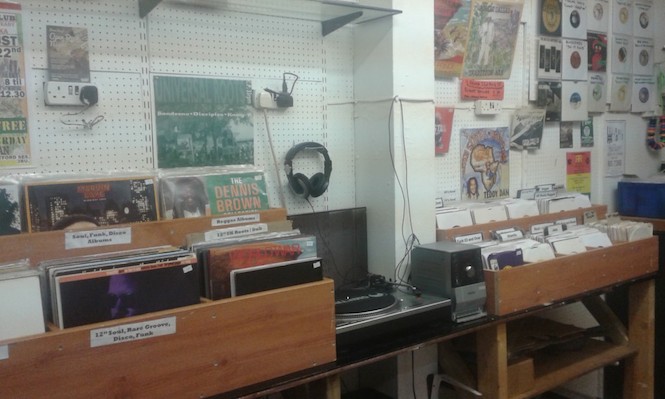 Pure Vinyl Records is located at 33-35 Reliance Arcade, Brixton SW9 8JZ
[via Brixton Buzz]