Published on
January 12, 2016
Category
News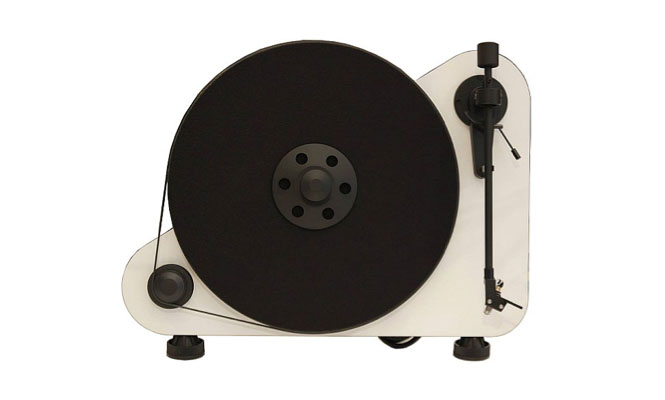 Turn your vinyl on its head.
Turntable makers Pro-ject has unveiled their newest deck. The VTE is a vertical turntable that can either stand or be attached to the wall, displaying your records as they spin.
Based on the brand's affordable plug-in-and-play Elemental model, the VTE is the only turntable we've ever come across to be released in both left and right-handed versions (presumably to make it easier to use when it's attached to the wall) and will be available in a black, white or red finish.
It's a design which appears to fall in line with Pro-Ject's aim to provide as broad a variety of turntables as possible, with founder and CEO Heinz Lichtenegger telling Analog Planet at CES last week that turntables were "lifestyle products" and should be treated as pieces of furniture.
Described as an 'audiophile "plug & play"' turntable, the belt-driven VTE has specially-adjusted tracking force and anti-skate to compensate for the gravitational stress of the record, and comes with an aluminium tonearm and pre-fitted Ortofon OM53 cartridge.
Pro-ject has chosen to create a special version with phono pre-amplifier and Bluetooth transmitter for greater ease of use, a digital integration also seen last week in Audio-Technica's new bluetooth deck. The brand are yet to confirm when the VTE and its variants will hit the market.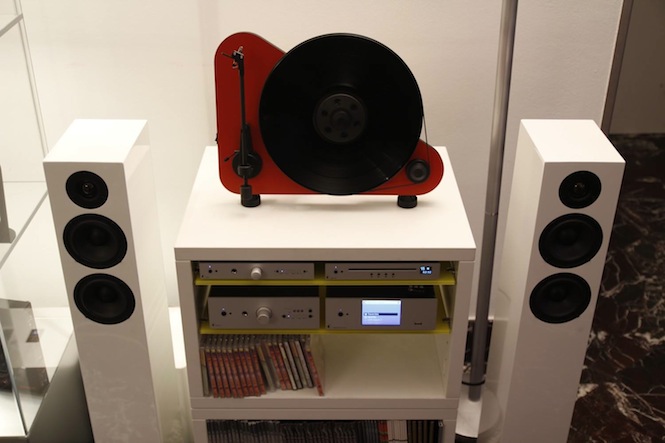 Pro-ject isn't the first to trial a vertical model, with Chicago-based firm Gramovox launching their Floating Record turntable last year, to join these seven vintage models that pit vinyl against gravity.
Read next: Return of the deck – how 2016 is rapidly becoming the year of the turntable
Photos: Pro-Ject