Published on
August 30, 2013
Category
News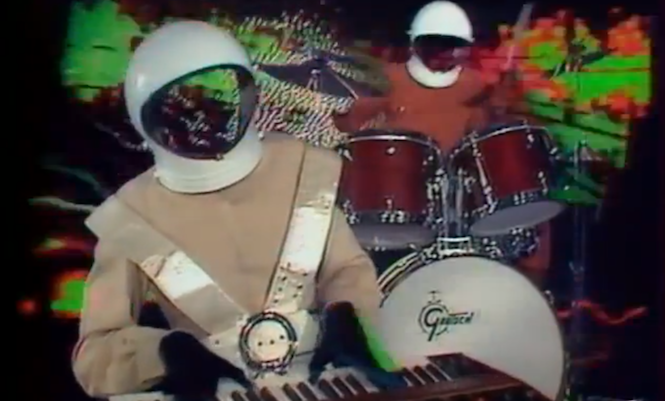 Back to the future with Jean-Jacques Perrey, Cerrone and Space on Because Music's Cosmic Machines compilation.
Often overshadowed by their compatriots across the Alsace, the pioneers of French synthesizer and electronic music are set to get their dues on a new compilation on Because Music. Throwing together a diverse collection of artists from synth rockers Space and moustachioed disco don Cerrone to effortless romantic Serge Gainsbourg and the inimitable Jean-Jacques Perrey Cosmic Machine: A Voyage Through French Cosmic and Electronic Avant-garde (1970-1980) captures the frontier spirit of 70's France, unleashing the potential of the synthesizer for the first time.
Juggling influence from Tangerine Dream, Ash Ra Tempel and Popol Vuh from Germany and the emerging disco sound from across the Atlantic off the back of Donna Summer's 1975 disco anthem "Love To Love You Baby", the artists collected here forged a new and unique sound that has extended onto the modern dancefloor through Air, Justice and perhaps most successfully Daft Punk.
Compiled by Uncle O and featuring exclusive liner note interviews with Gaspard Augé of Justice & the Jean Michel Jarre, Cosmic Machine is set to be released on October 14th on Because Music. Click here to pre-order.
For more from the vanguard of French electronic music, check out the latest release from Gesaffelstein, available for pre-order now from The Vinyl Factory shop.
Watch Space wigging out on the awesome video for "Magic Fly" below: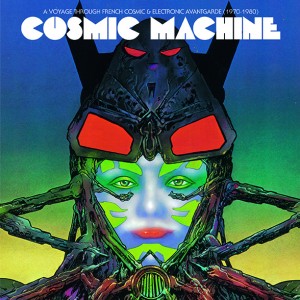 Tracklisting:
1. 'Le rêve' – Patrick Juvet
2. 'Temps X' – Didier Marouani
3. 'Shanti Dance Part. 1' – Droids
4. 'Survol' – François De Roubaix
5. 'Magic Fly' – Space
6. 'Disco Energy I' – Universal Energy
7. 'Motel Show' – Pierre Bachelet
8. 'Love Machine' – Space Art
9. 'Ombilic Contact' – The Atomic Crocus
10. 'Blackbird' – Jean-Michel Jarre
11. Bernard Fèvre 'That is to be'
12. 'Générique (Début)' – Cerrone
13. 'Spirit' – Frédéric Mercier
14. 'Chaos' – Quartz
15. 'Caramel' – René Roussel
16. 'Le Physique et le Figuré' – Serge Gainsbourg
17. 'Aqua' – Dvwb
18. 'Le bracelet' – Alain Goraguer
19. 'E.V.A.' – Jean-Jacques Perrey
20. 'Rocket Man (instrumental)' – Rocket Men