Published on
April 9, 2014
Category
News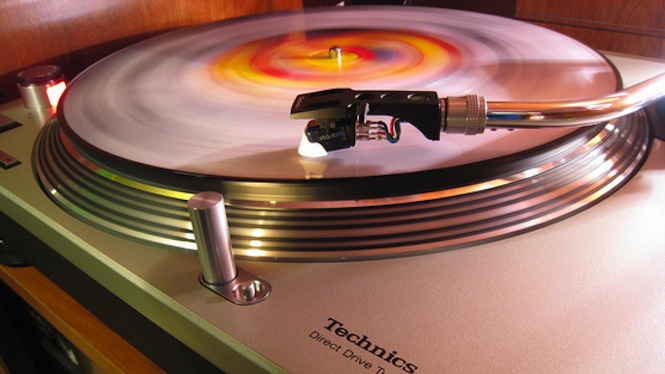 Thousands demand the return of Panasonic's legendary Technics SL-1200's.
A petition has been launched online to reintroduce the Technics SL-1200 turntable, which has been out of circulation since manufacturer Panasonic retired the iconic model in October 2010 after almost forty years as the world's DJ turntable of choice.
Launched in January of this year through online petition platform Change.org, the campaign has picked up pace after a slow start, gathering over 5,000 signatures in the last five days, and currently stands at close to 7,000 overall. Tabled by one Moni Daniel, the campaign states:
For turntable-fanatics we've seen technology advance expeditiously and that's not to say there are no benefits to the digitalisation of music… However we feel that there's a place for vinyl and the traditional DJ'ing and turntablism is too – and this is where we feel the Technics SL 1200s are vital.
More in hope perhaps than expectation, the petition will be presented to Panasonic Company and its parent company Matsushita Corporate, and simply demands the "re-introduction of legendary Technics Turntables". Of course, there's also a Facebook group doing the rounds which has also drummed up over 6,000 likes.
You can sign the petition here. That said, with 3.5 million thought to have been sold in the last 35 years, you might be better off nabbing yourself one on the frankly saturated second hand market.
In related news, Pioneer recently unveiled a new turntable heavily influenced by the Technics model, which you can see here. You should also check our list of the 8 best budget turntables for home listening, for more alternatives.
This is also not the first time disgruntled record collectors have mobilized via social media. Last month close to 30,000 people joined a group to save IKEA's 12″-friendly storage shelf, the Expedit, which has now been pulled from circulation. Although the writing was already on the wall for Expedit, the outcry did draw an official response from IKEA.