Published on
February 26, 2016
Category
News
This collection of over 250 phonographs, gramophones, jukeboxes and turntables needs your help.
The Phono Museum in Paris has launched a crowd-funding campaign in an attempt to raise enough money to keep the museum open. Failing to receive financial support from the City of Paris, the museum is struggling to pay a sizeable debt to its landlords and has been sustained until now by volunteers.
Collecting 140 years of recording history, the museum contains an unprecedented display of over two hundred and fifty phonographs, gramophones, jukeboxes and turntables, charting the technological advances that defined the recording industry.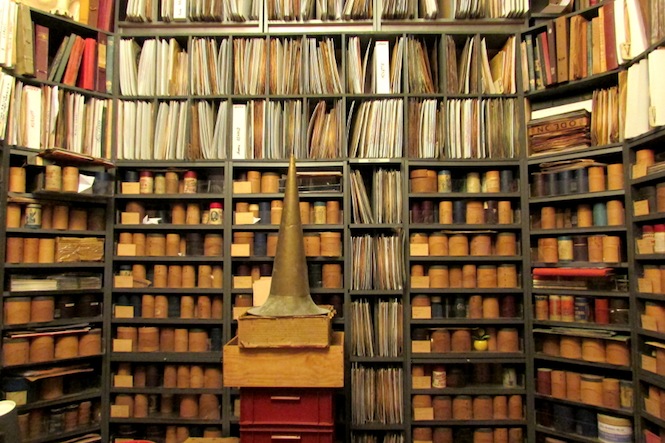 Photo: Paris Sur Un Fil
Among its array of horns and platters are the earliest tinfoil phonographs from 1878, Thomas Edison's talking doll invented two years later, and the first machine to ever play a recorded disc, created by Emile Berliner in 1890.
The museum is now hoping to raise over £20,000 to secure its lease and make developments to the exhibitions, which includes a proposal to build a recording booth to press your own vinyl, similar to the Voice-O-Graph booth at Jack White's Third Man Records in Nashville.
Visit the crowd-funding campaign to make a donation here and check out the campaign video below.