Published on
February 26, 2016
Category
News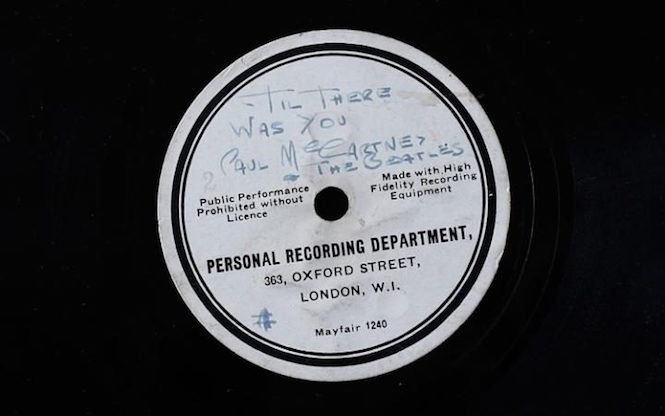 The 10-inch that started it all.
An ultra rare Beatles acetate that lay forgotten in a loft for fifty years will go under the hammer for the first time next month. Described as a 'holy grail', the record is expected to fetch upwards of £10,000.
The 1962 10-inch was found in the home of Les Maguire, the keyboardist in fellow Liverpool act Gerry and the Pacemakers, who dubbed it the record "that sparked The Beatles' success". The item is the first Beatles disc to be cut before the band broke out late in 1962.
Scrawled in the handwriting of manager Brian Epstein, 'Til There was You' is labelled as the work of "Paul McCartney & The Beatles". The record was made at the HMV store in Oxford Street and presented to EMI's George Martin in the hope of securing of a recording contract. Epstein gave the disc to Maguire in 1963.
"It's no good to me so I've given it to my granddaughter, who is hoping to buy a house after passing her accountancy exams. I hope it goes for a good price," said Maguire.
The sale takes place on March 22 via Omega Auctions and will be broadcast online so bids can be made worldwide.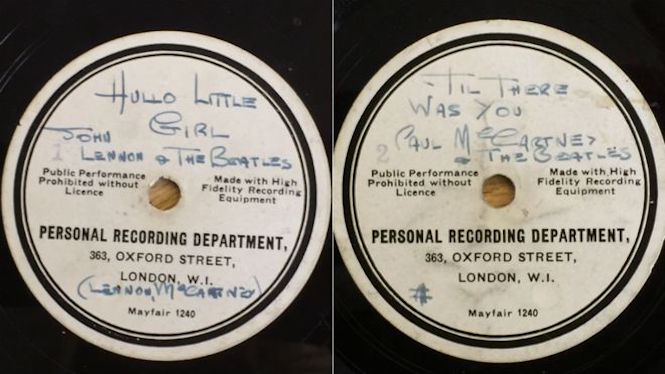 [via BBC]