Published on
January 5, 2016
Category
News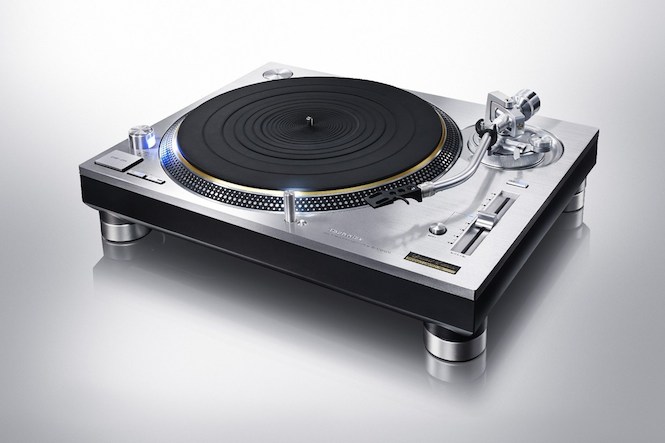 It's finally here.
Last September, we saw a teaser of the long awaited new Technics turntable. It looked more like a gas stove or something to cut ham with than an SL-1200 tank. Those were only glimpses though. Now Panasonic has unveiled the finished product and thankfully, it's a thing of beauty.
In a new preview on Wired, the company explains they will release two versions of the new turntable.
First, the Technics 50th Anniversary 'Grand Class SL-1200GAE' will be released this summer in a limited run of 1200 units. Following that a non-limited edition Grand Class 1200G will appear before the end of 2016.
The full list of new features have now been unveiled via the Technics website. See photos below and scroll down for complete specs.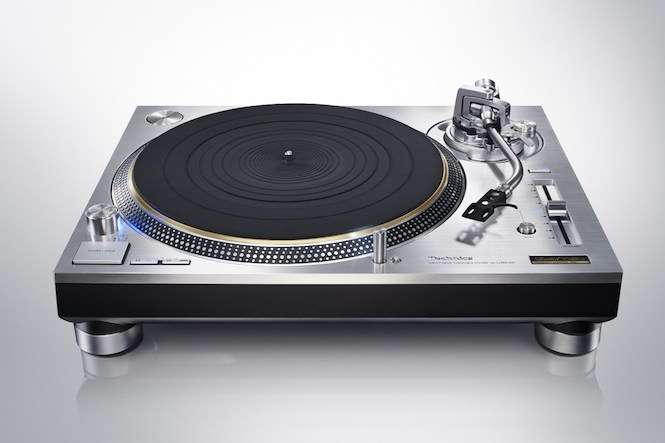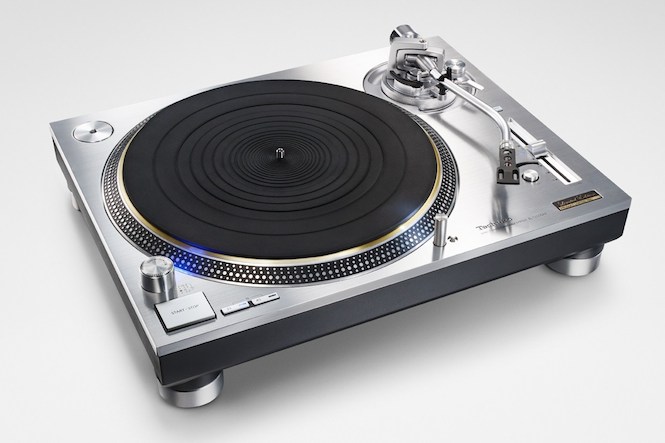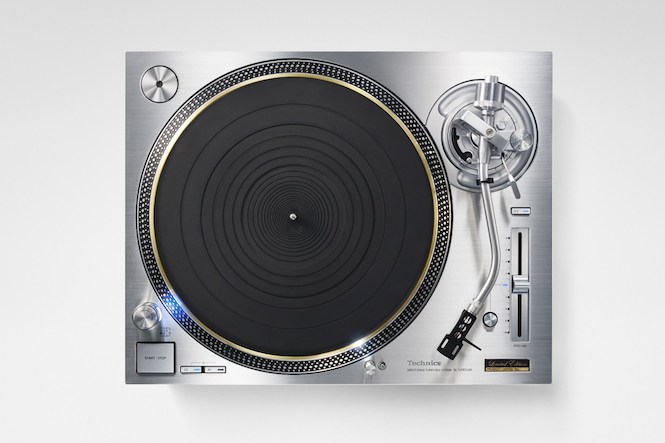 All New Design for Redefining the Direct Drive Turntable:
Twin-Rotor Surface-Facing Direct Drive Motor
Direct Drive Motor Controller
High Sensitive Tonearm
Brass-Top Turntable Platter
Insulator
Technics Definitive Design:
Inherited SL-1200 Series
Heavy Aluminium Top Plate
Turntable Speeds:
33 1/3 rpm, 45 rpm, 78 rpm
Variable Range Pitch:
±8%, ±16%
Dimensions & Weight:
W: 453 mm (17-27/32 inch) H: 170 mm (6-11/16 inch) D: 372 mm (14-21/32 inch)
Approx. 18 kg (39.7 lbs ) *Tentative *Height including dust cover
Terminal:
Phono Output x 1 / SIGNAL GND x 1