Published on
February 9, 2016
Category
News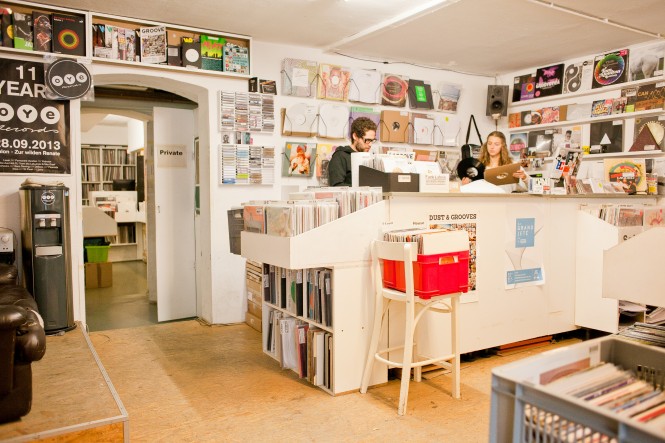 Berlin's OYE Records will not be taking part this year.
It's no secret that relations between the independent music community and Record Store Day have soured over the last few years. Leading the charge have been independent labels frustrated by the manufacturing backlogs that constipate pressing plants for six months of the year with major label RSD orders, which, as a recent leaked list testifies, are often not worth the wax they're pressed on.
Last year indie labels Sonic Cathedral and Howling Owl pulled out publicly, forcing the event organisers into a rather terse statement: "To make it clear, the purpose of Record Store Day is not to promote independent labels. It is to promote independent record shops (the clue is in the name)."
Now however, even that aim seems to have been lost in the negative fug that's descended on Record Store Day once more ahead of their ninth annual event on April 16th.
OYE Records is one of Berlin's most prominent record retailers, and therefore also one of Europe's. They have two shops in the German capital, oversee a thriving online business and are central to the city's independent music scene.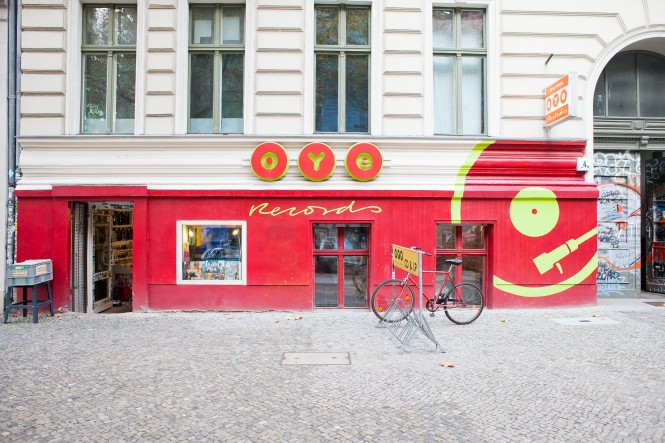 Having played along in recent years, OYE partner Markus Lindner announced today that OYE stores would not take part in 2016, explaining that although responsible for many good things – including increasing awareness of independent shops – RSD has developed in a way that no longer sits comfortably with OYE's objectives.
He gave The Vinyl Factory five reasons why:
1. There are too many releases on that single day, which represent more work and higher costs than make it worthwhile.
2. The smaller labels with which we work closely the rest of the year are finding it harder and harder to press records in time, largely due to RSD backlog.
3. The releases aren't really in line with what we sell, particularly since the majors jumped on RSD to release, what are to our mind, unnecessary reissues.
4. I've tried for years, without success, to speak with the organisers of RSD to go through the catalogue together to pick out only the most interesting releases.
5. Every day is record store day.
While Record Store Day is still touted as a lucrative day for shops – in some cases the most lucrative of the year – Markus also explained that given expenditure, costs of extra staff, the small runs of popular releases and the fact that returns are not allowed, it's far from a financial no brainer to take part.
Last year a trio of local shops in Peckham opted to shun the RSD circus in favour of promoting home-grown releases, but now that some bigger stores may be getting involved, the very substance and viability of the event is in doubt. OYE Records will almost certainly not be the last.
Not familiar with OYE Records? Check them out, along with 9 others in our definitive guide to record shopping in Berlin.