Published on
October 28, 2015
Category
News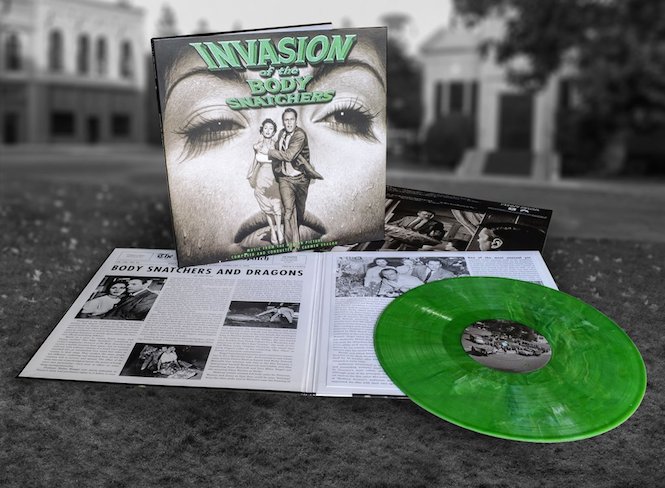 Terror on Earth.
Don Siegel's Invasion of the Body Snatchers (1956) was made at the height of Cold War paranoia, a time when sci-fi fed on alien invasion and terror at home.
Based on the novel by Jack Finney, the story has been remade for screen several times – in 1978 starring Donald Sutherland, again in 1993 as Body Snatchers and then as The Invasion in 2007 with Nicole Kidman.
Despite the film's continued cultural relevance, the original soundtrack by legendary composer Carmen Dragon has never seen light of day. Until now that is – with the groundbreaking piece landing on unearthly pod-green vinyl next week.
Rescued from its original session tapes by La-La Land Records, Paramount Pictures and The Carmen Dragon Music Library, the work highlights Dragon's inventive use of low, staccato piano notes that would go on to inspire a generation of film composers. As the press materials put it, his score "perfectly emboldens the film's sci-fi terror and paranoia".
The vinyl package is accompanied by in-depth liner notes by film music writer Jeff Bond. Available from La-La Land Records on 3 November in a run of 1000, pre-order a copy here.
And check out the cover art by Miles Teves below.