Published on
October 27, 2015
Category
News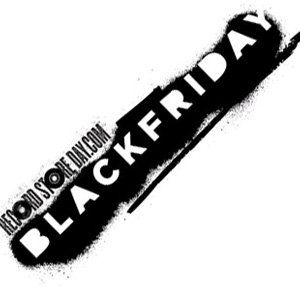 Record Store Day's second outing of the year is upon us.
Record Store Day takes place in April but, for a few years now, has been sneaking in a second, smaller iteration on Black Friday – the US sales bonanza that sends bargain hunters into a wild frenzy.
Falling on 27 November, the day after Thanksgiving, the folk over at Record Store Day have just announced this year's exclusives. As Stereogum point out, there's an awful lot of coloured vinyl flying around.
Wheat amongst the chaff includes Jay Electronica's "Exhibit A" and "Exhibit C", two classic tracks previously unavailable on vinyl, now available as a picture disc. There's also Outkast's fourth studio album Stankonia on splatter vinyl (and in a "limited" run of 3000 copies!) as well as records from Ariel Pink, William Onyeabor and Sunn O))).
Check out the full list of "special releases" here.