Published on
February 20, 2018
Category
News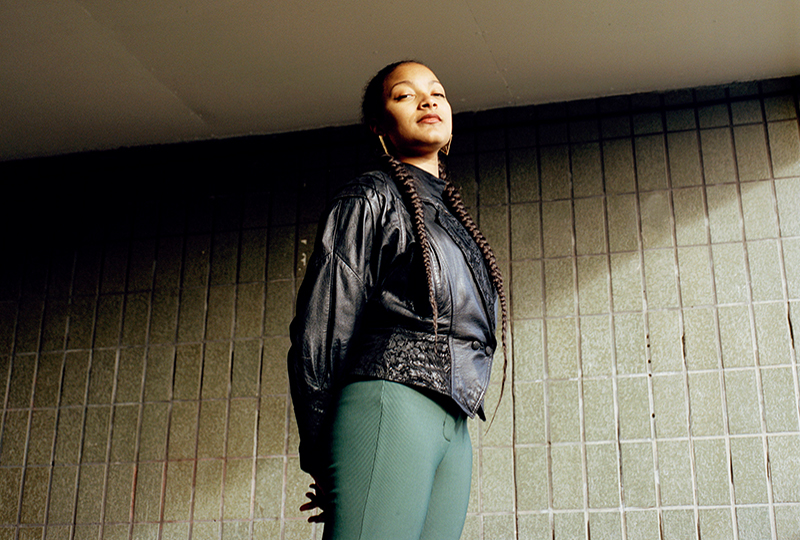 UK jazz lays claim to the dance floor.
One of the leading lights in London's contemporary jazz scene, tenor saxophonist, composer and band leader Nubya Garcia will self-release new EP When We Are next month.
Created via support from Steve Reid Foundation's InNOVAtion award, When We Are sees Garcia throw fresh shades on her unique sonics: fusing technical prowess with fiercely heady jazz, soul, gospel, Afro-Caribbean and electronic influences.
Following Garcia's exceptional 2017 EP Nubya's 5ive, standout tracks on Brownswood's recent compilation We Out Here, and an appearance at Richard Russell's Everything Is Recorded in Residency, she continues her ascent in When We Are.
The EP features new compositions 'When We Are' and 'Source' on the A-side, with a band including Joe Armon-Jones on keys, Daniel Casimir on double bass and Femi Koleoso on drums.
On the flip, K-15 and Maxwell Owin remix Garcia's saxophone visions into newly affecting realms, especially in K-15's 'When We Are' rework, with handclaps sure to power many a late night get down to come.
Pre-order When We Are here ahead of its 8th of March release and launch party at Church of Sound.
Catch Garcia performing at SXSW 2018 for jazz:refreshed and British Underground's OUTERNATIONAL showcase on 14th March.
Check out the artwork and track list below.
Tracklist
Side A
A1. When We Are
A2. Source
Side B
B1. When We Are (K15 Remix)
B2. Source (Maxwell Owin Remix)
Album artwork by Crystal Compton. Photo by Adama Jalloh.