Published on
December 16, 2019
Category
News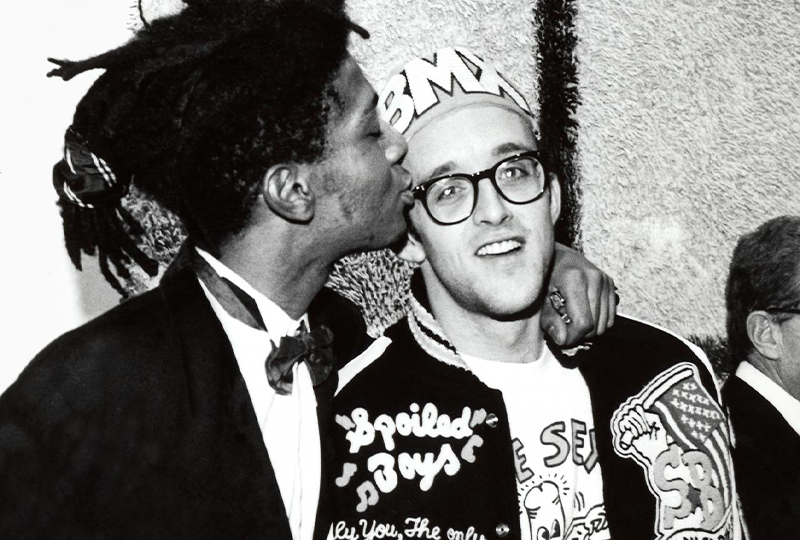 Drawing parallels between the iconic '80s downtown NYC artists.
A new exhibition exploring the work of Keith Haring and Jean-Michel Basquiat, titled Keith Haring | Jean-Michel Basquiat: Crossing Lines, has opened at Melbourne's National Gallery of Victoria.
Read more: Jean-Michel changed my life – Artists reflect on Basquiat's legacy
Both Haring and Basquiat were pivotal artists in New York's avant-garde East Village scene during the '80s, and have had a long standing impact on contemporary visual cultures.
Rising to prominence thanks to his street art under the pseudonym SAMO, Basquiat's work was often politically charged, criticising police brutality and racial discrimination.
Similarly gaining notoriety through his graffiti and murals, Haring remains renowned for his dancing figures and Radiant Baby character, as well as his HIV/AIDS activism.
Featuring over 200 items, Crossing Lines begins with their early street art, alongside some of their most famous work, and includes paintings, sculptures and photographs.
The new exhibition presents a broad overview of their overlapping social circles, with a focus on Grace Jones, Madonna and Andy Warhol.
An accompanying publication includes interviews with feminist artist Jenny Holzer, George Condo, Diego Cortez and Patti Astor, alongside a reprinting of Rene Ricard's 1981 text on Basquiat, 'The Radiant Child'.
Keith Haring | Jean-Michel Basquiat: Crossing Lines runs until the 13th of April at the National Gallery of Victoria – open daily from 10am-5pm, at 180 St Kilda Road, Melbourne, Victoria, 3000.
Head here for more info.
Banner photo by: George Hirose.