Published on
May 31, 2019
Category
Features
How are musicians working in London today inspired by the work of Jean-Michel Basquiat?
This is the question at the core of Untitled, a new seven-track compilation released by Anja Ngozi, Lonely Table and The Vinyl Factory, which features contributions from 18 artists, including Shabaka Hutchings, Nubya Garcia, Mala and Kojey Radical.
Whether taking from the work itself, or the way Basquiat's attitude helped engender a sense of independence and rebellion, we asked nine musicians to discuss their relationship to his life and work, highlight a few areas they've chosen to incorporate into their track on the compilation, and shine a light on emerging visual artists that are taking things to the next level.
The illustration for this piece is created by Olivia Twist, whose work you can explore further here.
---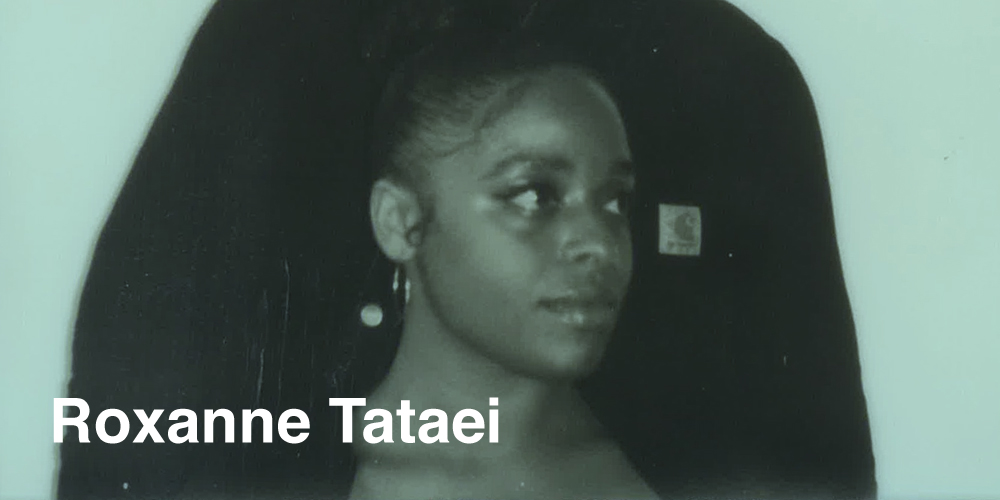 Appears on: 'Know Ways' with Lord Tusk
When did you first encounter Basquiat's work and how did it make you feel?
I don't remember exactly. I think the first time I saw a picture of him though, was the iconic boxing portrait of him and Andy Warhol. I remember thinking how beautiful and powerful he looked. It's weird because countless artists over the years have been heavily influenced by his work and emulate his style, that even though we may not have always been looking at a Basquiat piece, his spirit and style is present in the work of so many others. When I look at his pieces, I feel and think of Africa's mysticism and magic, the vulnerability that comes with sharing the deepest part of your mind, the importance of political commentary in art and the real craftsmanship in street art.
In what way has he influenced your own work as an artist?
He has shown me the importance of self-expression as a form of self-preservation. Also, not to limit your mediums of expression. Not only was he a painter, but he was also a talented writer, poet and musician.
Tell us a bit about your track on the compilation. What element of his life or work did you draw on?
A friend described the track as "like a steam train on acid, with glitter coming out instead of steam"… I really couldn't have described it better myself to be honest! 'Know Ways' by Lord Tusk & I really embodies the spirit of post punk and '80s synth, which of course was birthed around the prime of Basquiat's career. Also, there's a frustration and confrontation in the track, which is at the forefront of most of his works.
Music was a big inspiration for Basquiat, is visual art an inspiration for you?
For me, all artistic expression is an inspiration, no matter the medium, because it's all tapping into the same place. Visual art not only inspires me as a writer, but through creating visuals and collaborating with other visual artists, it has allowed what I do to become four dimensional, to take on new life and to create full, rounded worlds around all I do.
Pick one emerging visual artist whose work you are particularly into, and tell us why?
Hamed Maiye an incredible, multi-disciplinary artist from South London, who coined the visual and literary artistic movement "Afro-Portraitism" – meaning an act of self-representation rooted within afro culture. His work is so important, especially for POC, because he allows us to see ourselves in a way that the majority of mainstream art does not. My favourite works of his are his surreal, large scale installations, made with various draping materials and textures, which he describes as 'portals'. I've been blessed to collaborate with him a few times now and my favourite piece to date was a V&A commissioned piece titled, 'Afro-Portraitism: Full Moon In Aries', where we were asked to create an art installation music piece, in the V&A's opulent Raphael Cartoons gallery. A moment in time I'll never forget.
---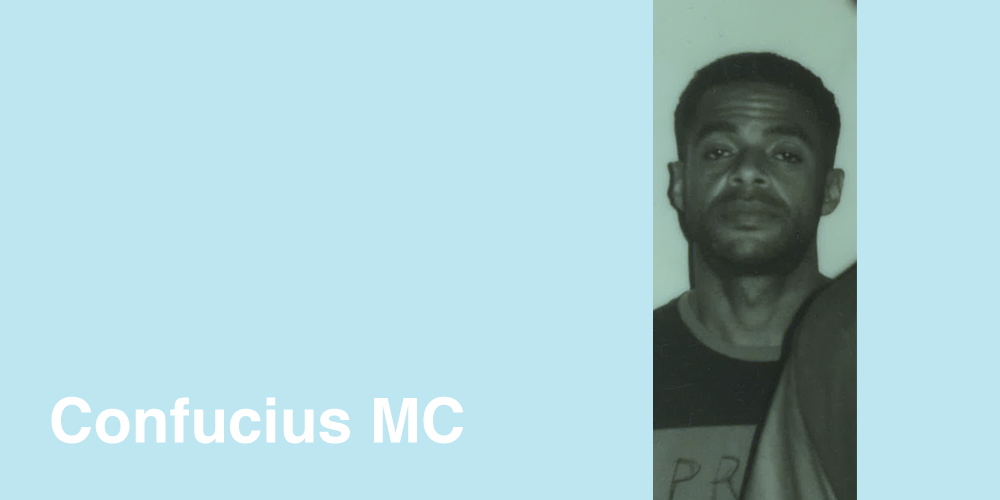 Appears on: 'Same Ol Samo' with Kwake Bass
When did you first encounter Basquiat's work and how did it make you feel?
I'd always heard the name a lot within the hip-hop scene, and he was often referenced as an important modern artist alongside people like Andy Warhol. It was my early 20s when I really started to dig deeper into his work and I think I was shocked more than anything by how much of an obvious influence he'd had and still remains to have on the world of art and popular culture. Looking at his paintings you can see not just the work of an incredibly gifted artist, but also a highly skilled story teller.
In what way has he influenced your own work as an artist?
I think his desire to be respected as an artist and for the depth of his work, as opposed to being attached to any type of gimmick is definitely something that inspires me. Hearing recollections about his working practice and watching footage of him at work, he seemed to have a deep faith in his instincts. I think this is important and inspirational for any artist, the faith to act on your instincts and resist the temptation to self-censor work before it's even been created.
Tell us a bit about your track on the compilation. What element of his life or work did you draw on?
Originally I was really inspired by a song called suicide 'Hotline' by the band Gray which is basically a phone conversation between Basquiat and a suicide helpline which has been recorded and chopped up over what's basically an early hip-hop loop. I thought this sounded pretty ground-breaking for the time – a very early example of sample culture and audio collage that you still find on hip-hop records today.
Basquiat was massive fan of collage. My artform is centred around words and in the spirit of his approach to collage I wanted to take his words and rework them. I watched and listened to all the Basquiat interviews I could find, wrote down everything that he had said and basically put together a verse rearranging the different quotes. Originally me and Kwake sampled all of these interviews and chopped them up so that Basquiat himself was saying the verse with me, but unfortunately we couldn't use that version. SAMO really resonated with me because it's lyrical, they are literally statements left on the street to make the passer-by think. The third verse is comprised of a reworking of different statements from the SAMO era of his work, with a little artistic licence. Like the spirit of SAMO rising again to tell one more story.
Music was a big inspiration for Basquiat, is visual art an inspiration for you?
Definitely, visual arts stimulate things that audible arts cannot capture and vice versa. A piece of music can paint a picture in much the same way that a powerful image can write its own soundtrack.
We don't all respond to things in the same way, so I always appreciate that a lot of artists are communicating the same messages about the world, but through completely different mediums. I'm always looking at how different artists go about exploring an idea. I also grew up in a environment rich in graffiti culture, so the power of the visual arts to make a statement about existence has always been a strong concept to me.
Pick one emerging visual artist whose work you are particularly into, and tell us why?
I'm a big fan of a collage artist called Matt Littler. He creates really powerful images often splicing the mundane with the surreal and skewing reality long enough to make you do a double take. I met him at an exhibition of some artwork he'd done for Jehst and he showed me a box he carries with the originals of his work. It was full of tiny cuttings and snippets from old books and magazines. Until that point I didn't realise he put together his work by hand. It was deep to see the level of detail involved at a time when everything seems to be getting more and more computer-generated.
---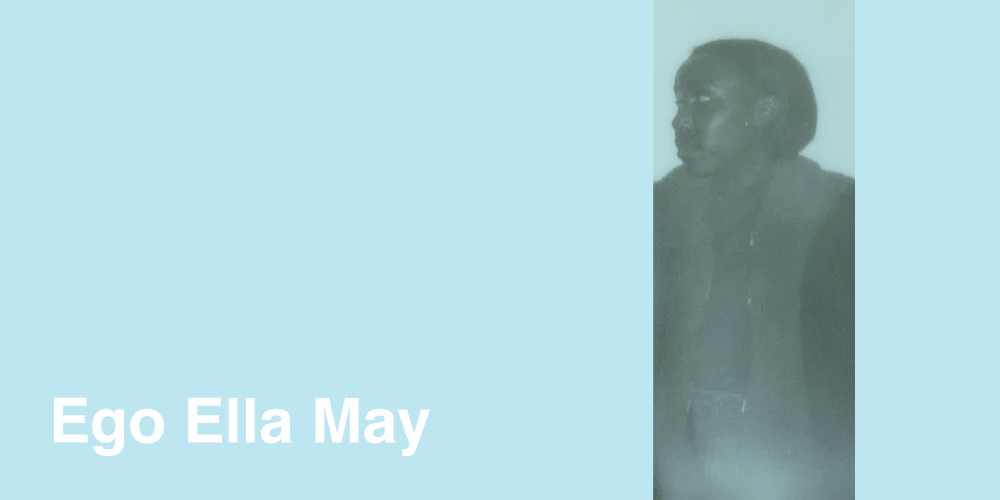 Appears on: 'Legend' with Lex Amor and Wu-Lu
When did you first encounter Basquiat's work?
I think when I was in school. We had to do this art project and I was researching a lot of painters and I came across him. His look really stood out to me.
What did his work make you feel?
I think art is just such a free expression and that's just what he represented to me. Being a musician as well, there are always going to be people who question your work, but as long as you're confident in what you're putting out, I think that's what I really got from him. He just knew himself and he has this aura about him, that was just like "yeah, I'm the shit!"
Are there ways in which your work as a musician take direct influence?
Yeah, I think the confidence aspect of it is something I really want to portray in my work. Especially once you release your work, everybody sees it and people can be really quick to judge it, but I think what I learnt from Basquiat is that none of that matters. It's just your own free expression. It really doesn't matter about what people say, and he had this quote that was about how he doesn't need art critics to be judging him anyway. Who needs an art critic? It's art. That to me is so important, it's just the truth and that's what I go by now.
---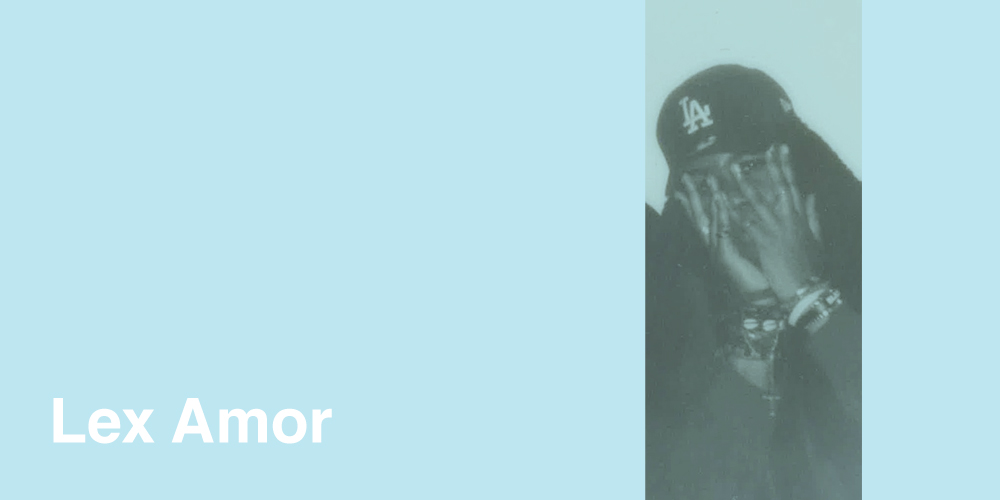 Appears on: 'Legend' with Ego Ella May and Wu-Lu
When did you first encounter Basquiat's work?
Relatively late probably. It was around uni when I was initially starting to get into music, art, poetry and different forms of expression. One of my friends told me about Basquiat's work in passing, and I think I stumbled upon the Radiant Child documentary. I was really struck by it and struck by him.
What did it make you feel?
I think it was just various elements of his life, the initial point of walking the streets with New York unaware of what was going to happen next, but comforted by the fact that's it's just art. He used to make art out of anything, just picking up scraps and that was enough. And he'd talk about not knowing where the next meal was coming from, and not knowing how he was going to see into the next month, but still making art, despite that.
Especially at that time, when I was at a crossroads thinking about what it was that I wanted to do, and how viable what I wanted to do was. The spirit behind the work, just the essence of doing, even before the art is created. The essence of actually making the choice to make it was really inspiring for me at the time.
What elements of his do you try to bring to your own work?
I think that's all a journey, just being affirmed by your own presence and your own purpose. I think by doing daily, monthly, yearly, that knowledge grows in itself. But I think it is something that is necessary. You do need to believe that you have something to say or at least you have something to give, in order to at least attempt to give something.
I saw this thing where they were recording him painting. And he spends a very long time putting a lot of detail into this small bit of work in the middle of the canvas – three or four hours doing the same thing. And then he picks up a roller, dips it in black paint and literally covers the whole thing. It's like what the fuck are you doing? You literally just spent four hours doing that, but that's what I loved about his process. I'm always going to go back to his process, because he said "once you finish the piece, the art is finished, it's done, that's it". The art is actually in the making, so there's essence in him spending however long doing that small piece of detail and then covering it up. It's not about the finished product, it's not about what we see externally, it's about the actual process of making it. I think that's dope.
---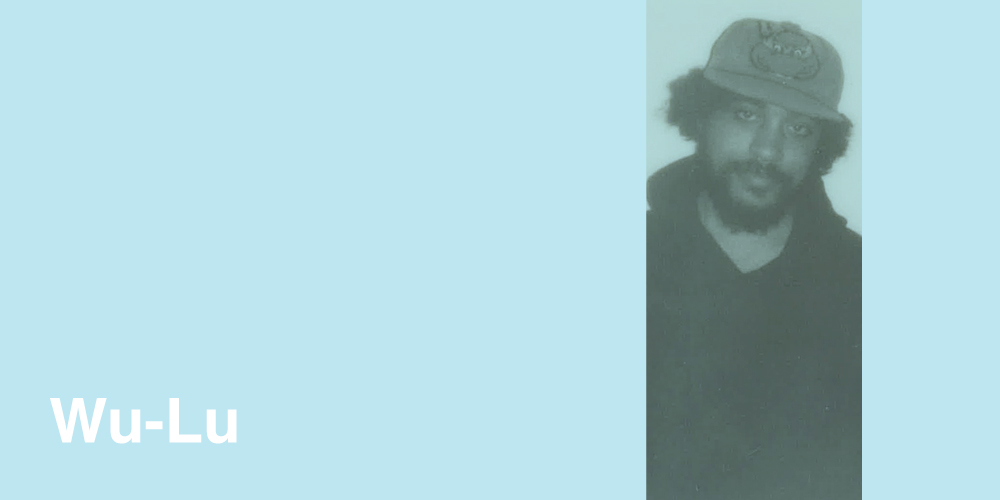 Appears on: 'Legend' with Ego Ella May and Lex Amor
When did you first encounter Basquiat's work?
I encountered it through people buying it. The crown. I thought, everyone is using that crown, what is that? And then I saw it on a record box one time, and someone was like "oh that's Basquiat, you know it's Basquiat, innit." So I started looking into it and it's like when I first found out about A Tribe Called Quest, I was always exposed to it, but I didn't know what it was.
When you first saw his paintings, what did they make you feel?
Raw, just totally like "I don't give a fuck". The thing I took from his work, was that he understood that he was in this situation that caused him to be a certain way, but he was still himself, because he knew it was all bullshit. He's a great illustrator, but then he would be like "you lot are jokes, because I'm just going to give you some shit that I would draw if I was in kindergarten, but give it an edge and sell it back to you." Not giving a fuck.
It's a stream of consciousness. I heard a quote about him, about how he would go to art parties, wearing a suit, a really nice Dior suit, and then have no shoes on. That's what I'm saying. From here upwards I'm like… but from here downwards I'm… chillin'.
Are there elements of that which you draw on for yourself?
100-million per cent. You've got so many opinions and so many people trying to tell you to do a certain thing or go a certain way, and at the end of the day what I want to do is the core of it, and not really giving a fuck about how people are going to perceive it. A lot of people say to me, "I can't really fit where your music is", and I'm like "exactly, I'm just doing what I'm feeling and that's how it sounds."
---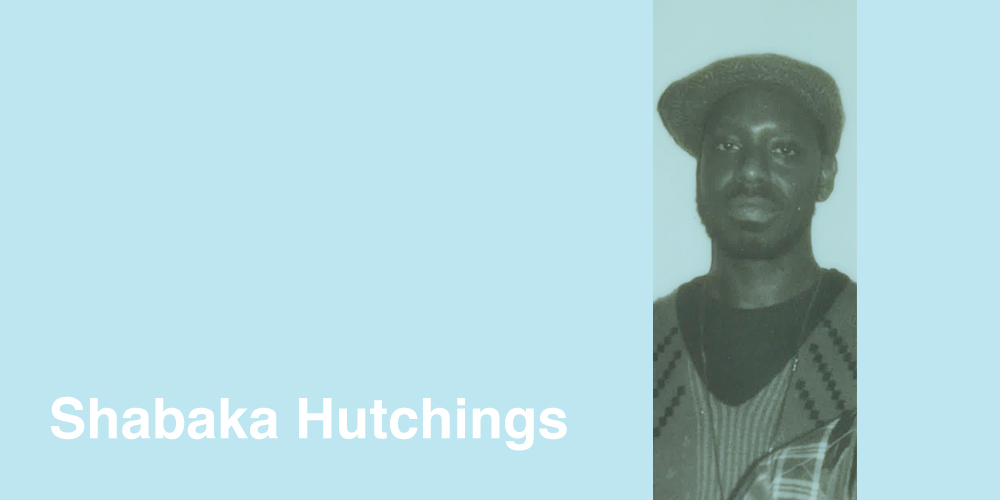 Appears on: 'No Gangster' with Kojey Radical
When did you first encounter Basquiat's work and how did it make you feel?
I had a range of emotions when I first encountered Basquiat's work. One, I just couldn't understand it; there were some things there that seemed really cryptic. I could tell that there was a lot to get, in terms of encoding information, symbols and signs that lead you into certain ways of thinking, I just didn't know them. And it always interests me when I can tell that there's a language or network of symbols that simultaneously looks beautiful, but also has something for you to delve into.
Is there an element of this that you incorporate into your own work as a musician? A connection with the act of creating rather than the end result?
Yeah. There are some videos of him working in the studio and he looks like he is enjoying the process of creation. He's got music on, he's dancing, he's literally 'creating'. It's like he's got this idea of the physicality of creation – he's not static with it, trying to get out something that's deep in his head. The way his body is flowing is all a part of his output. And I try to do that. For me, when I'm in the space to create stuff, I create stuff. It's not an idea of it being good or bad, or appropriate or inappropriate, it's just to make music.
There's a theme emerging around being inspired as much by Basquiat's attitude as his work. Does that speak to you too?
Yeah, I mean he carried himself in the way that he was. In a lot of artists I feel a sort of duality, in terms of what their image is suppose to be, and what they are trying to represent to the public. But when I see video clips of Basquiat, or I see pictures of him, I get the sense of a person who is comfortable with himself and himself as an image.
And that doesn't mean he's not feeling the tugs of representation in terms of what he's represented to be through the media or through people that are viewing him externally. But how he reacts within that context or setting, it shows an essential character. I might be making this all up, but it's something that I intuit from viewing things around him.
Tell us a bit about your track on the comp. What element of his life / work did you draw on for your track on Untitled?
When the idea was presented to me, I thought a lot about it: how are we going to try to take something of Basquiat and reflect it in our music without it sounding contrived? Without it sounding like we're trying to intellectualise an idea or a fantasy of what Basquiat is supposed to represent. I didn't want to represent a fantasy.
For me the truest thing was to go and see Basquiat's work, to immerse myself in it, spend a lot of time on each picture, not trying to work them out, but trying to take as much as I can, almost like opening my subconscious to whatever thoughts I have in that timeframe and the space that his works are in.
Then, when we got to the studio, we just jammed, until at some point we were like, "we need to make a tune". There wasn't a need for us to talk about it in language. When we went into the studio, we just let ideas come up, and then we framed them into a piece.
I have great faith in jamming. For me, jamming is you tapping into your subconscious. Composing is getting the front part of your consciousness and going "this is what I definitely do want". Whereas what we did when we got into the studio is that we just created. And we were creating in the context of what Basquiat's work meant to us.
---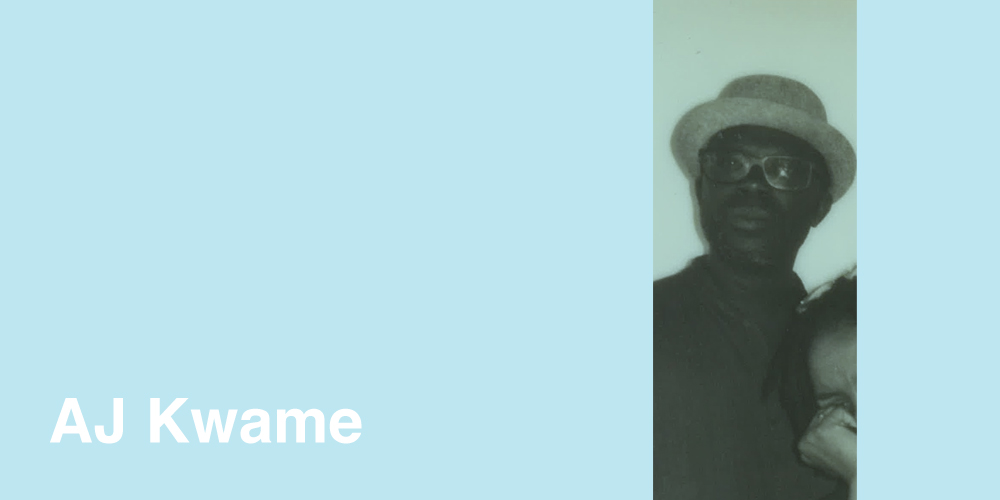 Appears on: 'Broadcast By Chocolate' with LayFullstop and Moroka
When did you first encounter Basquiat's work and how did it make you feel?
I first encountered his work back in the late '80s and early '90s when I first got into hip-hop and was signed to Mo' Wax Records as the group RPM. I was studying in Brighton at the time and was hanging out with a lot of graffiti writers.
In what way has he influenced your own work as an artist?
From the very beginning of my recording career, I have always been influenced by street art and have featured contemporary art in my work, especially on the covers of my releases. This includes my Progress album in 2000 as RunawaysUK, featuring cover art by Chris Ofili to my group RPM's singles 'Pounds for Dollars' with artwork by contemporary artist She One, and the genre-defying single '2000', which featured the first ever full cover artwork on Mo' Wax Records in 1995 by Req.
Tell us a bit about your track on the compilation. What element of his life or work did you draw on?
For my collaborative track with Moroka and Layfullstop, we initially deliberated about the effect and feeling that his artwork had on us and we easily arrived at a natural direction of how we wanted to respond. For instance, the musical structure would be based on Basquiat's use of the Triptych in all its meanings and historical references as three associated musical pieces intended to be appreciated together musically – 'hinged' together with skits and soundscape sounds.
Music was a big inspiration for Basquiat, is visual art an inspiration for you?
I am all really about being inspired by the visual in my musical art form, from my early days working with contemporary street artists for my sleeves to the fact that a lot of my music has a cinematic quality, right through to my Music for Architecture project also released on The Vinyl Factory. That is totally inspired by architectural projects that I have been predominately involved in, designing sound for permanent installations.
Pick one emerging visual artist whose work you are particularly into, and tell us why?
There are many visual artists that I'm really into and whose work I am close to, having followed their progress for many years, but if I had to pick one now then it would be Njideka Akunyili Crosby. I really relate to her multi-perspective view of the world through growing up in different cultures at the same time, and the ability to translate that unique perspective simply yet powerfully, so that anyone that sees her work is instantly transported into this experience. It is so relevant to modern living, especially for people of the diaspora, of which many of us are.
---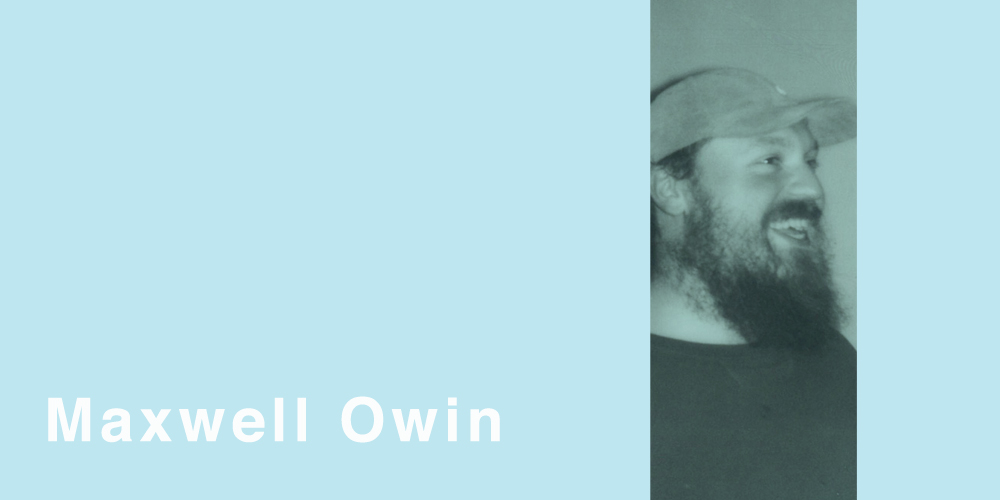 Appears on: 'Response to Michel' with Coby Sey
When did you first encounter Basquiat's work and how did it make you feel?
My good friend and artist known as Rago Foot showed me his work. I think one of the first pieces I saw of his was 'Profit 1'. It's a very striking piece, I remember feeling inspired and enthralled by the form. I had never seen anything like it.
In what way has he influenced your own work as an artist?
I take a lot of influence from the way Basquiat arranged and sampled in his pieces. Especially as I sample a lot of my music from recordings I have made, find on the Internet or in the world. His way of taking a few passages from one book then mixing it with an image that was a copy of something he saw by the old Renaissance masters, but re-imagined through his head. It's always amazing to me how it all still serves the narrative of his art, rather than coming across as just repeating something.
Tell us a bit about your track on the compilation. What element of his life or work did you draw on?
I'm personally a big fan of the postcards that Basquiat made very early in his career. I tried to use a patchwork ethic with the song – it's almost 3 ideas layered over each other. The first is Coby Sey, who recorded this idea he had on the piano; the second is a phone recording at Lewisham station on his phone – that's the main element that we built the song around, before adding some piano played by both of us. I then messed with the sound, stretched it, pitched it and added all the static, crunchy textures which are mostly computer game sounds stretched out. We only had time to meet up once because we were both working a lot at the time.
Music was a big inspiration for Basquiat, is visual art an inspiration for you?
Yes, I take a massive amount of influence from the visual arts and attempt them in my own bumbling way. A while back me and the film maker Sam Rigal made a short film which was inspired by being shown Basquiat's work, which also reflects my love of film, digital artefacts and glitches.
Pick one emerging visual artist whose work you are particularly into, and tell us why?
I would have to pick Sam Rigal, who has also worked with Joe Armon-Jones, Oscar Jerome and the band Thideus. We've known each other since school, and as well as being a lovely person, he is someone I find hugely inspiring. He showed me how to edit film, which, as you can imagine, was a big moment for me, and he is a amazing photographer. I love how he uses static glitches and artefacts to create movement and narrative in his works. He's also just put out a new music video with Oscar Jerome.
---
Continue exploring Basquiat on VF:
Jean-Michel changed my life – Artists reflect on Basquiat's legacy
The making of Untitled – A podcast with Anja Ngozi & Lexy Morvaridi
Changed Streets Soundtrack – Lord Tusk's homage to Jean-Michel Basquiat
"I recharge his batteries": Jean-Michel Basquiat and Andy Warhol in pictures
Legendary DJ Justin Strauss on Basquiat's New York City
Dem1ns: Kwake Bass on the music and print crew flipping the script on collaboration