Published on
May 19, 2020
Category
News
Alongside tebraa poetry and field recordings of the Atlantic ocean. 
Moroccan-French quartet Bab L' Bluz' are releasing their debut LP, titled Nayda, via Real World label, digitally this June ahead of its vinyl release in July.
Bab L' Bluz is lead by vocalist and Guembri player Yousra Mansour, with Brice Bottin on Guembri / guitar / percussion / vocals, Hafid Zouaoui om drums / sampling pad / vocals, and Jérome Bartholomé on percussion / flute / karkabs / vocals.
Across Nayda's 10-tracks, Bab L' Bluz incorporate elements of tebraa poetry, desert blues, Moroccan chaabi, tanpura loops and field recordings of the Atlantic ocean.
Nayda follows Real World' release of Les Amazones D'Afrique's Amazones Power LP – one of our favourite releases from January.
Head here to pre-order a copy in advance of Nayda's 5th June release, check out the artwork and tracklist below.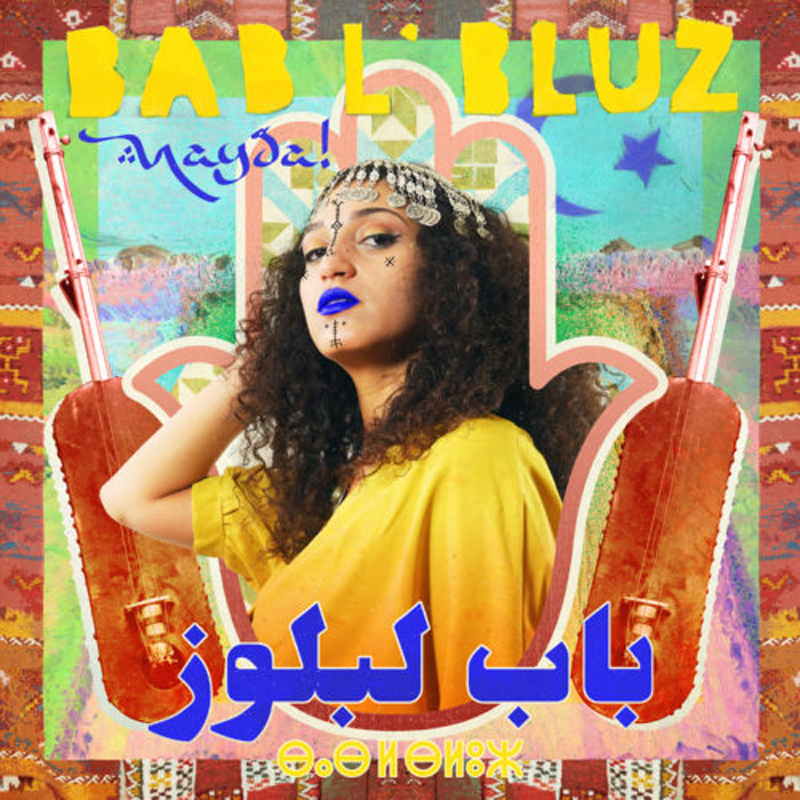 Tracklist:
1. Gnawa Beat
2. Ila Mata
3. El Gamra
4. Glibi
5. Oudelali
6. Waydelel
7. Africa Manayo
8. Yemma
9. El Watane
10. Bab L' Bluz