Published on
January 24, 2020
Category
Features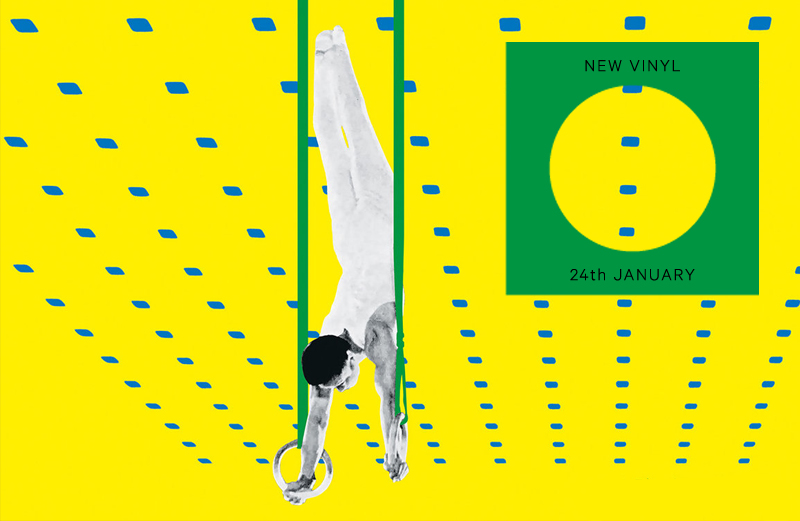 Leftfield disco, jazzy hip-hop and YouTube meditations.
In the singles section this week, we have breakbeat and acid machinations from Mor Elian, bubbling analogue house on Eglo Records, and a pair of overlooked hip-hop gems from Raphael Saadiq and Q-Tip.
As far as albums are concerned, there's new music from West Africa courtesy of Amazones D'Afrique, a compilation from the fringes of Uruguay's electronic underground, and a new album by Manuel Pessoa de Lima, that takes inspiration from the Brazilian hand-cranked organ that often accompanies the work of fortune telling parrots.
This week's rundown is by The Vinyl Factory Editor Anton Spice, alongside James Hammond.
---
Singles
---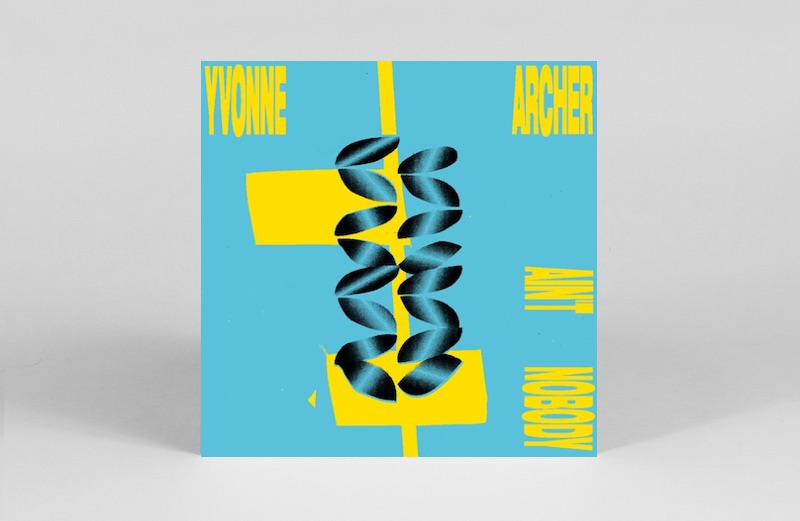 Yvonne Archer
Ain't Nobody
(Isle of Jura)
Isle Of Jura kick things of in 2020 with an unstoppable dancehall cover of Rufus & Chaka Khan's anthemic 'Ain't Nobody' by Yvonne Archer. As well as a pair of dubby Jura Soundsystem edits, the 12″ comes backed with 'Checking Out The Way I Feel' – a beautiful lover's rock slow jam to cool your dance floor engines. – AS
---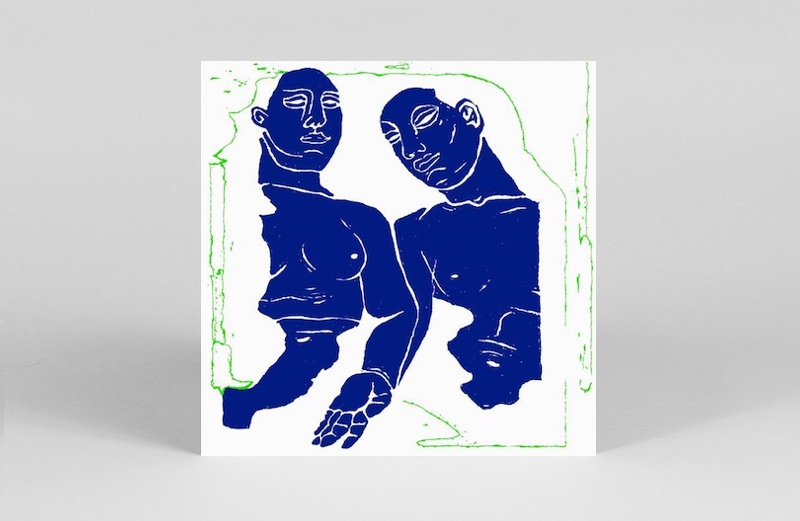 Mor Elian
Clairvoyant Frog
(Visible Spectrum)
Israel-born, Berlin-based DJ, producer and label head Mor Elian's new EP opens proceedings on Cinnaman's Visible Spectrum imprint with a trio of acid shape-shifters. Twisting breakbeats into sci-fi forms on chugging title track, before shuffling into darker realms on 'Shoshana's Roses', Elian closes proceedings on the peak-time-warp of 'Planet Kismet'. – AS
---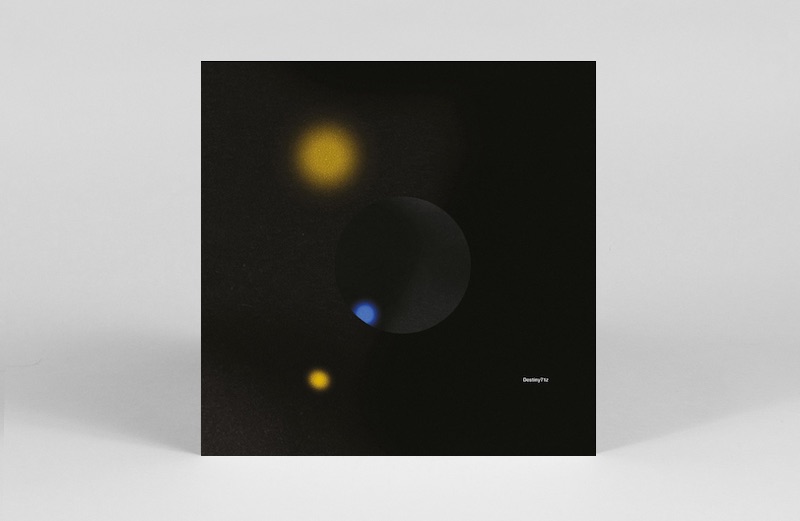 Destiny71z
Dimdraft
(Eglo)
A second Eglo outing for Destiny71z aka Mathew Kirkis, as the producer loads up the modular rack to take the scenic signal path towards glitched-out motor-funk, idyllic synth swells and bubbling house. A painter as well as a musician, there's a vibrant, visual quality to this quartet of tunes, no doubt also honed while on the road with Floating Points. – AS
---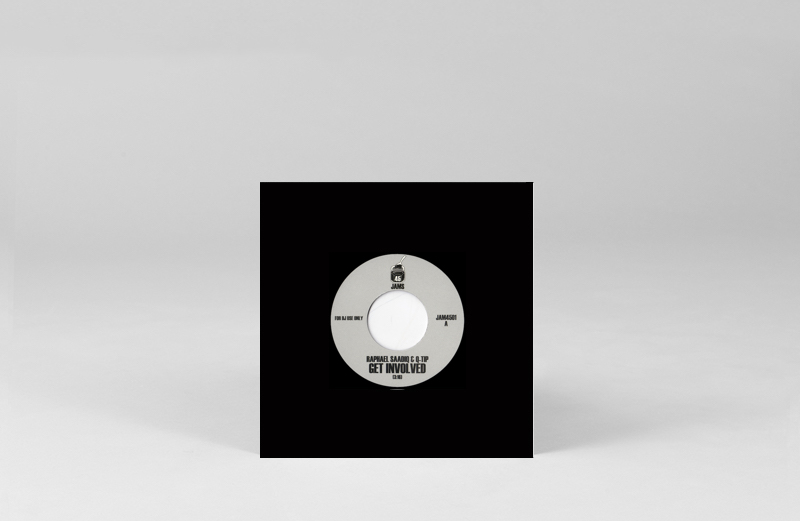 Raphael Saadiq & Q-Tip
'Get Involved' / 'Vivrant Thing'
(Jam 45)
This maiden voyage for the minty fresh Jam 45 label pairs two Q-Tip adjacent cuts from the golden age of jazzy hip-hop. Saadiq dropped 'Get Involved' back in '99 and it comes here paired with Q-Tip B-side 'Vivrant Thing', which hears the ATCQ MC floating across an old school Jay Dee production, featuring a sample of Love Unlimited Orchestra's 'I Wanna Stay'. – AS
---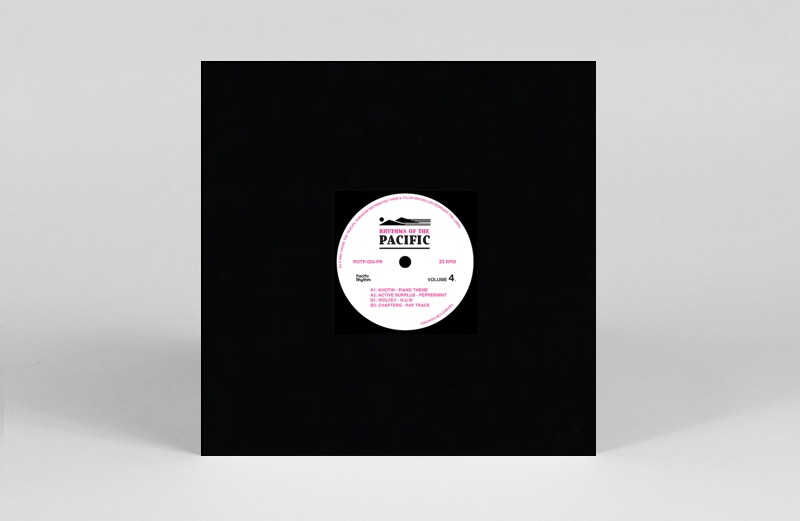 Rhythms of the Pacific
Vol. 4
(Pacific Rhythm)
Those who have been paying attention to the evergreen electronica coming out of the "Canadian Riviera" in recent years, will undoubtedly have come across Pacific Rhythm's choice samplings of the scene, and here the series returns after a three year gap. As with past volumes, there's a mix of veterans and lesser-known practitioners at play here, with Khotin's blue-sky piano lilt feeding off the momentum of recent long players, while Wolfey, Chapters and Active Surplus all hit the ground running. – JH
---
LPs
---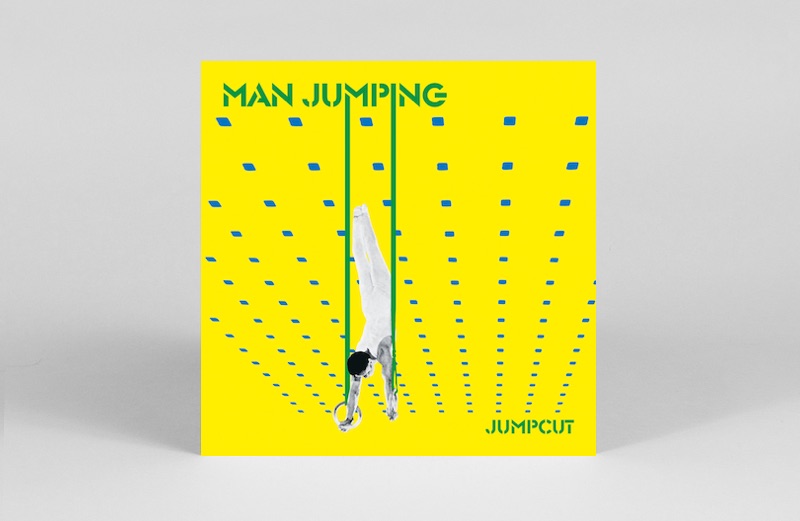 Man Jumping
Jumpcut
(Emotional Rescue)
The kind of wonky '80s post-pop that will get you in an oversized suit and onto the dance floor in a jiffy, Jumpcut is a riot of dislocated disco, systems-based music of Reich, Riley et al. and jazzy horns. Originally released on Bill Nelson's Cocteau label in 1985, it's perhaps no surprise that this one ended in the 'esoteric' rather than 'aerobic' category. With the benefit of thirty five years hindsight and a taste for anything remotely downtown, Man Jumping's art funk oeuvre should now take a firm spot among other cult classics of the era. – AS
---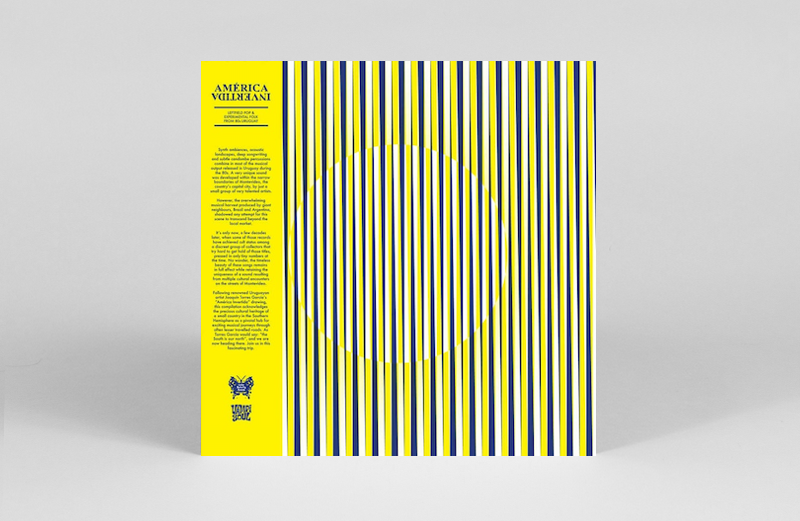 Various Artists
América Invertida
(Vampisoul)
"Leftfield pop and experimental folk from '80s Uruguay" reads the sub-title of this sparkling compilation from Vampisoul. Tapping into a small scene that used electronic instruments to supplement traditional candombe rhythms and flip expectation on its head, the album's compiler Javi Bayo has done for Uruguay what John Gomez' Outro Tempo did for Brazil. – AS
---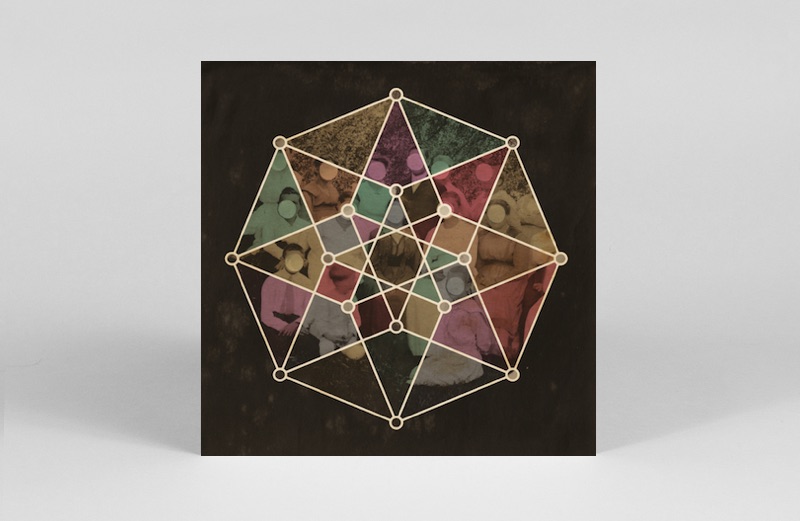 Tongues Of Light
The Myth Of Separation And Selfhood
(Pre-Cert Home Entertainment)
Tongues Of Light return once more to the unsettling realms of YouTube meditation, to piece together two sides of gothic glossolalia. Knitted together with environmental ambiance, these undulating utterances reveal unexpected forms and, in taken in large doses, function like the sonic equivalent of a magic eye. – AS
---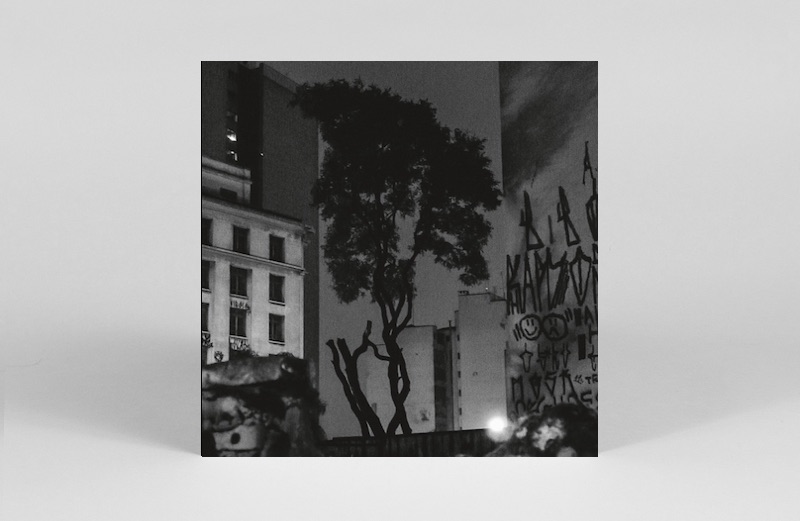 Manuel Pessoa De Lima
Realejo
(Black Truffle)
Named after the Brazilian hand-cranked organ that often accompanies the work of fortune telling parrots, Realejo finds Manuel Pessoa De Lima weaving a beautifully collaged narrative that casts organ sounds and field recordings in the same surreal hues. Playful in its jump/cut edits that transfix only to take the ground from beneath your feet, this one's an aural oddity that bears the mark of a fresh and distinct voice within electro-acoustic music. – JH
---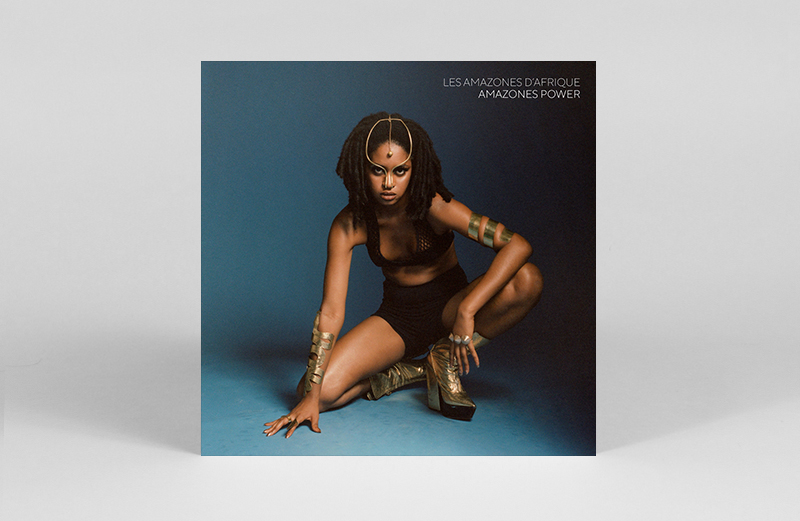 Les Amazones D'Afrique
Amazones Power
(Real World)
West African feminist collective Les Amazones D'Afrique follow up their striking 2017 debut with Amazones Power, drawing on influences from Benin, Nigeria, Burkino Faso and beyond. Tapping into a wealth of contemporary pop influences and the Congotronix-style production of Doctor L, Amazones Power explores themes of misogyny and gender violence, as on lead single 'Smile', which hears vocalist Niariu call for "women to stick together in the fight against inequality." – AS