Published on
July 8, 2013
Category
News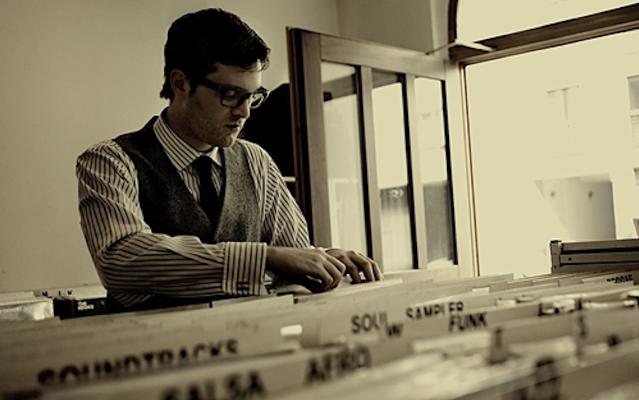 Motown soul revivalist Mayer Hawthorne goes for typically lavish vinyl release for his third studio album.
It may not be a heart-shaped vinyl, but Mayer Hawthorne's latest release Where Does This Door Go comes with all the bells and whistles you'd expect from Michigan's most romantic crate digger. Flipping the emphasis away from cerulean retro-soul – a tag he has struggled to shake – Hawthorne's latest release looks to be his most sustained punt at the big time, employing a list of big-name producers like Pharrell, who Hawthorne says in a recent interview with Billboard "saw me as a stadium rock artist, like Freddy Mercury. He got me thinking bigger".
That said, blue-sky thinking from the blue-eyed soul man hasn't dimmed his appreciation for the "Physicality" (see tracklisting) of the humble record. The record comes pressed on yellow vinyl, with an exclusive 7″ and t-shirt to boot, the first 1,000 sales of which get a free poster thrown in too. [via Sly Vinyl]
Thankfully, Hawthorne's wry neo-Motown sound has never lacked a sense of humour, as the tongue-in-cheek video for chart-pestering hit "Her Favourite Song" testifies. Listen below:
Want more? listen to Hawthorne's all 45's Soul With A Hole mix here.
Track Listing:
1. Problematization
2. Back Seat Lover
3. The Innocent
4. Allie Jones
5. The Only One
6. Wine Glass Woman
7. Her Favorite Song
8. Crime (with Kendrick Lamar)
9. Reach Out Richard
10. Corsican Rosé
11. Where Does This Door Go
12. Robot Love
13. The Stars Are Ours
14. All Better
15. Physicality (Bonus Track)