Published on
February 27, 2019
Category
News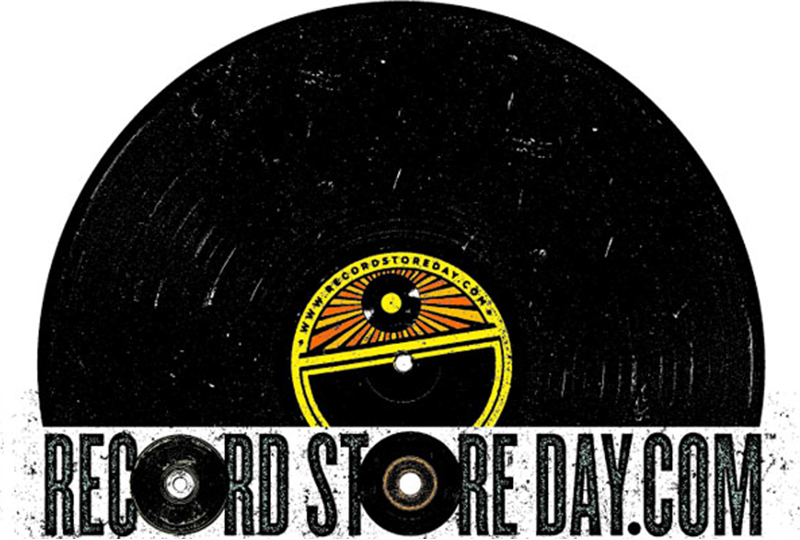 Heavy breathing or underwhelmed sigh?
Though the official rundown of this year's Record Store Day exclusives has yet to be announced, industrious Reddit users have begun compiling a preemptive list of expected releases, reports Exclaim.
The incomplete list contains French reissue exclusives, presumably from one distributor, omitting many major labels, North American and additional European releases.
As expected, the list includes records by David Bowie, Prince and Aretha Franklin, alongside our standout – a long-awaited reissue of Ziad Rabhani's super-rare Lebanese disco gem Abu Ali.
Record Store Day 2019's official UK list will be announced on Thursday 28th February. Check out the tentative releases below.
Rumoured Record Store Day 2019 exclusives:
808 State – Four States of 808 – 4LP box
Ace Frehley – Spaceman – LP
Acid Mothers Temple and the Melting Paraiso UFO – Invisible Eyes & Phantom Cathedral – LP
a-ha – Hunting Hhigh & Low: The Early Alternate Mixes – 2LP
Aidan Moffat / RM Hubbert – What the Night Bestows Us – LP
Air – Surfing On a Rocket – EP
Alain Damasio & Yan Pechin – Entrer dans la couleur – LP
Albert Washington – Sad & Lonely – LP
Alfred Panou and the Art Ensemble of Chicago – Je suis un sauvage / Le morale necessaire – EP
Alice Clark – S/T – LP
Angelique Kidjo & Catherine Ringer – Session Unik – EP
Arnaud Rebotini – Fix Me – 2LP
Aretha Franklin – The Atlantic Singles – 3LP box
Art of Noise – Daft As a Brush – 4LP box
Baptiste with Hamon – S/T – 7″
Bananarama – Remixed, Vol. 1 – EP
Beartooth – B-Sides – EP
Bernard Purdie – Soul Is…Pretty Purdie – LPBIM – BIM 1 – LP
Berurier Noir – L'empereur Tomato-Ketchup – EP
Beth Hart – Front & Center – 2LP
Billy Joel – Live at Carnegie Hall – 2LP
Bingo Hand Job (R.E.M.) – Live at the Borderline, 1991 – 2LP
Blancmange – Living on the Ceiling – EP
Boubacar Traore – Mbalimaou – 2LP
Boy George & Culture Club – Runaway Train – EP
Breakbot – Another You – EP
Brett Sumney – Sunset Towers – LP
Bronski Beat – Smalltown Boy – EP
Chet Baker – Cold Trumpet – EP
Chic – Le Freak – EP
Craig Mack & The Notorious BIG – Big Mack – LP
Crosby, Stills, Nash & Young – 4 Way Street – LP
Daniel Johnston – Hi, How Are You? – 3LP/t-shirt
Das Mortal – Miami Hotline II – EP
David Bowie – The World of David Bowie – LP
Daughter – Music from Before Storm – 2LP
Def Leppard – The Story So Far: Hits & B-Sides) – 2LP
Dennis Wilson / Taylor Hawkins, Brian May and Roger Taylor – Holy Man Side By Side – 7″
Dexy's Midnight Runners – At the BBC, 1982 – 2LP
Dio – The Last In Line: Live – EP
Dominique Cravic and Les Primitifs du Future – Resume Des Episodes Precedents -2LP
Dominiqua E – L'attirance – 12″
Dr. Dre – Nuthin But A G-Thang – EP
Duran Duran – As The Lights Go Down – 2LP
Editors – The Blanck Mass Sessions – LP
Elton John – Live From Moscow – 2LP
Elvis Presley – Live at the International Hotel, Las Vegas, August 23, 1969 – 2LP
Elvis Presley – I Sing All Kinds – LP
Elvis Presley – Elvis in Paris – LP
Emile Vacher – S/T – LP
Eric Clapton – Ome More Car, One More Rider: Live on Tour, 2001 – 2LP
Ethik – Music for Stock Exchange – 2LP
Europe – Walk the Earth – 7″
Fabienne Shine – Don't Tell Me How To Shake It – LP
Fatboy Slim – Right Here, Right Now: Remixes – EP
Fela Kuti & Roy Ayers – Music of Many Colors – LP
Flavien Berger – Contraband 01: Ke Disque du Noel – 2LP
Fleetwood Mac – The Alternate 'Fleetwood Mac' – 2LP
Flox – The Words – LP
Frank Sinatra – I Won't Dance – LP
Fred Pallem & Le Sacre du Tympan / MC Solaar – Session Unik – EP
Fuzzy Haskins – A Whole Nother Thang – LP
Generation X – Your Generation Winstanley Mix – 7″
Goblin – Yell – 7″
Gong – Live Au Bataclan, 1973 – 2LP
Gorillaz – The Fall – LP
Gunwood – Travelling Sessions – LP
Grateful Dead – The Warfield, San Francisco – LP
Green Day – Woodstock 1994 – LP
Hawksley Workman – A Median Age Wasteland – LP
Hawkwind – The 1999 Party: Live – 2LP
High On Fire – Bat Salad – EP
Iggy Pop – Hippodrome '77 – 2LP
I Me Mine – Ellipsis Undressed – LP
Inna de Yard – Tears Are Falling – EP
Inna de Yard – Skylarking – EP
Isaac Delusion – Early Morning – EPJ
Jacques Brel – Amsterdam – EP
Janis Joplin – Woodstock, Sunday, August 17, 1969 – 2LP
Japan – The Quiet Life / Life in Tokyo – EP
Jay-Jay Johannson – Fever – EP
Jean-Michel Jarre – Equinoxe Infinity Remixes – EP
Jeff Buckley – In Transition – LP
Jethro Tull – North Sea Oil – LP
J.J. Cale – Stay Around – EP
John Lennon – Imagine: Ray Mixes – LP
John & Lily Hiatt – You Must Go / All Kids of People – 7″
Johnny Cash – I Got Stripes – LP
Johnny Hallyday – Hello Johnny – LP
Kassav – Love and Ka Dance – 2LP
Koudlam – Goodbye – 2LP
La Recre – S/T – EP
Laurent De Wilde / Yael Naim – Session Unik – EP
Lee Hutson – Soothe You, Groove You – LP
Leonard Bernstein – Ravel – LP
Louis Armstrong – Disney Songs, The Satchmo Way – LP
Lou Reed – Ecstacy – 2LP
Madonna – La Isla Bonita – EP
Madonna – True Blue – EP
Mark Ronson & Miley Cyrus – Nothing Breaks Like a Heart – 7″
Mastodon – Stairway to Nick John – 7″ box
Matthew Sweet – The Blue Sky on Mars Tour – LP
Maud Lubeck – Diving – LP
Metavari – Absurda: The Music of David Lynch's Short Films – LP
Midnight Oil – Breathe Tour 1997 – 2LP
Mo-Detts – The Story So Far – LP
Molodoi – Dragon Libre – 2LP
Moondog – Elpmas Revisited by Ensemble O – LP/Book
Morcheeba – Blazed Away: The Remixes – EP
Morrissey – Lover To Be – EP
Moses Sumney – Black in Deep Red – LP
Motorhead – Overkill / Bomber – 7″
Motorhead – Roackaway Beach – 7″
Murcof – La sangre iluminada – LP
Mutual Benefit – Just Another Diamond Day – LP
My Chemical Romance – The Black Parade Is Dead! – LP
New York Dools – Red Patent Leather – LP
Night Beats – Plays The Sonics "Boom" – LP
Noel Gallagher's High Flying Birds – Wait & Return – EP
Ol' Dirty Bastard – Intoxicated – EP
Oliver Libaux – Uncovered: Queens of the Stone Age, The Lost EP – EP
OST (Riz Ortolani) – Africa Addio – LP
OST – Battlefield V – LP
OST – Bohemian Rhapsody – 2LP
OST – The Cable Guy – 2LP
OST – The Crow – 2LP
OST – Disco Godfather – LP
OST – Hidden Figures – LP
OST – Identikit – LP
OST (Ennio Morricone) – La Stagione Dei Sensi – LP
OST – Lost In Translation – 2LP
OST – Malcolm X – LP
OST – Monty Python's Life of Brian – LP
OST – The Sopranos – 2LP
OST – Spider-Man: Into the Spider-verse – LP
OST – Star Trek – LP
OST – Thirst – LP
OST (David Amram) – The Manchurian Candidate – LP
OST – Twin Peaks Season 2: Music and More – 2LP
Parcels – Tieduprightnow / Tape – EP
Patricia Gattaceca – Carmini – LP
Patrick Coutin – Coutin Paradise – 3LP
Pelican – Midnight And Mescaline – 7″
Peter Gabriel – Rated PG – LP
Peter Sleazy Christopherson – Live at l'Etrange Festival – 2LP
Peter Zaremba – Mais dans le Sud – EP
PreFab Sprout – Steve McQueen Acoustic – LP
Prince – The Versace Experience, Prelude 2 Gold – Cassette
Prince – His Majesty's Pop Life – The Purple Club Mix – LP
Queen – Bohemian Rhapsody / I'm in Love With My Car – 7″
Ramones – Live at the Palladium – 2LP
Ray Lema & Oumou Sangare – Session Unik – EP
Richard Pinhas – Live at Bam Balam – LP
Robert Plant – Fate of Nations – 2LP
Rolling Bidochons – Sales Gueules – LP
Rone / Melissa Laveaux – Golden Solitude – EP
Ronnie Lane and Slim Chance – Live at the BBC – 2LP
RZA – Birth of a Prince – 2LP
Santigold – I Don't Want: The Gold Fire Sessions – LP
Saxon – Thunderbolt: The Singles – 7″ box
Simon Dupree & The Big Sound – Without Reservations – LP
Sortiliege – Metamorphoses – 2LP
Supergrass – Pumping on Your Stereo / Mary – EP
Star Gaze – Instruments: Fugazi Recomposition – LP
Stereophonics – Live from Dakota, 2005 – 2LP
Tangerine Dream – Le Parc – LP
The Apartments – Live at L'Ubu – 2LP
The Bongo Hop – Satingarona, Pt. 2 – LP
The Charlatans – Us & Us Only – LP
The Churchills / Jericho Jones – Complete Non-Album Singles, Rarities, and Oddities – 2LP
The Clan Group – We Do Wie Du – 7″
The Doors – London Fog – EP
The Flaming Lips – King's Mouth – LP
The Haunted – Roadkill
The Kooks – Live at the Moth Club – LP
The Mighty Diamonds – Thugs in the Streets – LP
The Police – Message In a Bottle – 7″
The Redskins – Bring It Down – EP
The Rodeo – Edelweiss / Desir d'avalanche – 7″
The Rolling Stones – She's A Rainbow – 7″
The Rolling Stones – Big Hits – LP
The Rolling Stones – Through the Past, Drakly (Big Hits, Vol. 2) – LP
Roxy Music – Roxy Music Mixed – 2EP
The Specials – 10 Commandments / You're Wondering Now – EP
Steve Earle – El Coyote / Don't Let the Sunshine Fool You – 7″
The Streets – Remixes and B-Sides – 2LP
The Struts – Young & Dangerous – LP
Thee Oh Sees – The Cool Death Of Island Raiders
Them There – Love is an Elevator – LP
Therapie Taxi – S/T – EP
The Used – Artwork (10th Anniversary Edition)
Thin Lizzy – Black Rose: A Rock Legend and Demos – 2LP
Tindersticks – Willow – 7″Venom – Manitou – 7″
Todd Rundgren – The Complete Bearsville & Warner Bros. Singles – 12″ box [confirmed by Goldmine to be 4LP]
Tony Joe White – Live – LP
Tribequa – S/T – 2LP
Uli Jon Roth – Scorpions Revisited – 4LP box
U2 – The Europa EP – EP
Van Morrison – Astral Weeks Alternative – LP
V/A – Au rond-point des Allumes du Jazz – LP
V/A – Boombox 45 – 7″ box
V/A – Boy Meets Girl: Classic Stax Duets – 2LP
V/A – Cold War Countdown: Country Music Goes to War – LP
V/A – Dere Nasty Presente: Le Diamant Est Eternel – 2LP
V/A – The Freakbeat Scene – 2LP
V/A – Hillbillies in Hell, Vol. 8 – LP
V/A – Psyche France, Vol. 5 – LP
V/A – The Mod Scene – 2LP
V/A – The Northern Soul Scene – 2LP
V/A – The Psychedelic Scene – 2LP
V/A – The R&B Scene – 2LP
V/A – Stax Does The Beatles – 2LP
V/A – Studio One Showcase – 7″ box
V/A – Too Slow to Disco – Neo en France – 2LP
V/A – Where the Action Is, Los Angeles Nuggets – LP
V/A – Woodstock – LP
Walker Ferguson – King of Calypso/Going To Bocas 7″
Weezer – Dusty Gems: The B-Sides – LP
Weezer – Teal – LP
Yes – S/T – LP
Zend Avesta – Organique – 2LP
Ziad Rabhani – Abu Ali