Published on
February 18, 2014
Category
News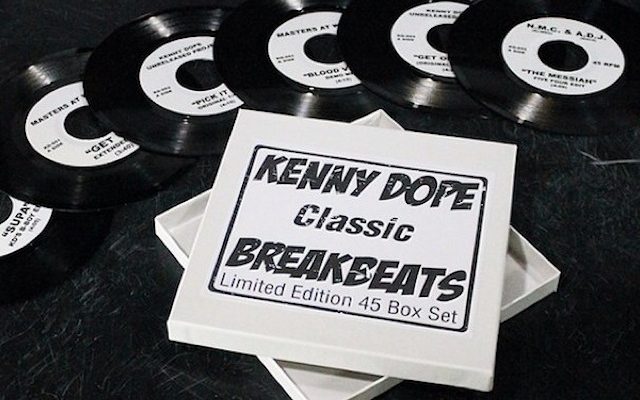 One half of Masters At Work, Kenny 'Dope' Gonzalez has collected 12 of his classic breakbeats in one box.
Culled from classic Masters At Work material as well as previously unreleased Kenny Dope material, Classic Breakbeats does just about everything it says on the, er, box, collecting 12 prime cuts across six 7″ discs for the deftest of DJs. Pressed with classic punched-out jukebox middle, Classic Breakbeats is being released as a limited edition box set direct from Dope's online store ahead of forthcoming wider distribution.
The box features enduring MAW cuts from Dope's work with Louis Vega like 'Blood Vibes', originally released on Cutting Records in 1991, 'The Buddah Chant', off their definitive 1993 LP The Album, as well as an extended version of 'Get Up' from the same record. [via FACT]
If breakbeats are your thing, watch a video remix of the history of sampling here and chec out the tracklist below.
Tracklist:
Pick It Up
That Gangsta Shit
Get Up
The Buddah Chant
Supa (KD's B-Boy Edit
Supa (Deep In Brklyn Edit)
The Messiah
Insane
Get On Down
Gunshot
A Madd Cry
Blood Vibes