Published on
January 25, 2016
Category
News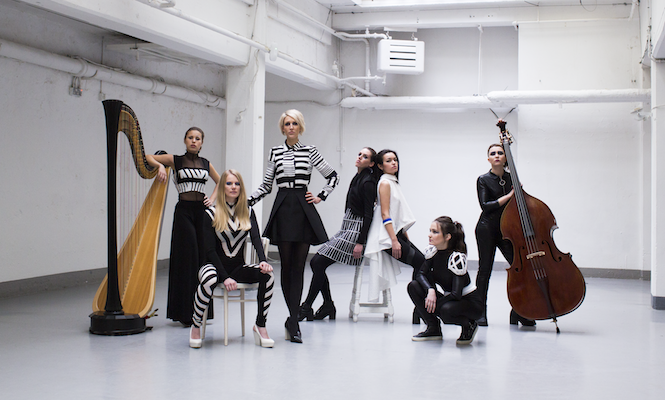 This spring, Simko & her London Electronic Orchestra will release their eponymous debut LP – an innovative project showcasing a symbiotic blend of orchestral soundscapes and electronic music.
The new release marks yet another turn into unchartered terrain for polymath Kate Simko, a classically trained pianist, who began experimenting with combining classical instruments and electronics at the Royal College of Music.
"I was studying Composition for Screen, but ended up on a detour experimenting with orchestral instruments, seeing how I could combine them into electronic backdrops," she says. "The tones, ranges, and colour possibilities completely blew me away!"
Having since remixed Philip Glass, collaborated with Jamie Jones, produced for Katy B, toured an audio-visual live set, and captivated audiences with her LEO shows and at clubs worldwide as an in-demand house DJ, the Chicago native is something of a musical magpie.
For Kate it all goes hand in hand. "To me DJ'ing is live composition," she explains. "It's an improvisation. You're choosing music for the moment. And that spontaneity is channeled into London Electronic Orchestra."
Kate composes the orchestral parts and produces the LEO songs in their entirety but she's the first to say that collaboration is essential to the project.
"LEO is about showcasing these ornate instruments in a new way, letting the players have their own moments to shine, and working with other young creative collaborators to make it all happen."
Kate Simko & London Electronic Orchestra arrives on May 6 via The Vinyl Factory.
The album will be preceded by three-track EP Tilted, which comes backed with a club-ready remix by Seth Troxler and New York producer Phil Moffa. Pre-order here.
---
Photography by Dan Wilton
Styling by Hayley Nunn
Makeup by Anna Wild