Published on
January 4, 2016
Category
News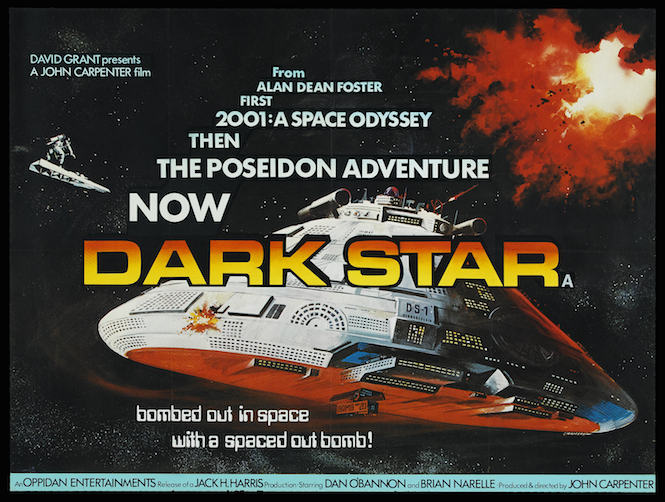 The film that launched Carpenter's career.
Dark Star started life as a film school project. With the help of classmate and co-screenwriter Dan O'Bannon, Carpenter was able to expand the film to a feature-length, released in '74. The shoe-string effort set the mould for black comedy sci-fi, launching Carpenter's career in filmmaking and composition.
Some forty years on, the cult soundtrack to Dark Star will receive a limited edition, remastered reissue, out on We Release Whatever The Fuck We Want. Incidental music, sound effects, John Carpenter's synth experimentations, dialogue excerpts, and vintage interferences extracted directly from the film roll are split into two tracks, one on each side of 12″, as per the original release.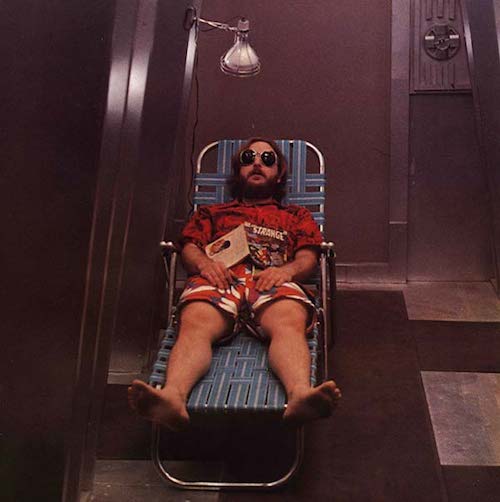 The package also features a beach-ball alien 7″ (red with a yellow label circled in black), pressed with three additional tracks, endless loops of sound effects from the movie, and a hidden bonus track.
Housed within "slick thermosteller striggering packaging with a brand new artwork and invisible hyperdrive electronics" and limited to 500, put your orders in here.
Revisit the film's sardonic trailer below:
Tracklist LP:
A – Music, Sound Effects And Dialogue Excerpts Part 1 (Remastered) 25:10
B – Music, Sound Effects And Dialogue Excerpts Part 2 (Remastered) 25:51
Tracklist 7":
A1 – Martin Segundo And The Scintilla Strings "When Twilight Falls On NGC 891"
A2 – Alan Howarth – Doolittle's Solo (Remake)
A3 – Loop #1
A4 – Loop #2
B1 – Dominik Hauser – Benson Arizona (Remake)
B2 – Very Secret Hidden Bonus Track
B3 – Loop #3
B3 – Loop #4