Published on
January 4, 2016
Category
Features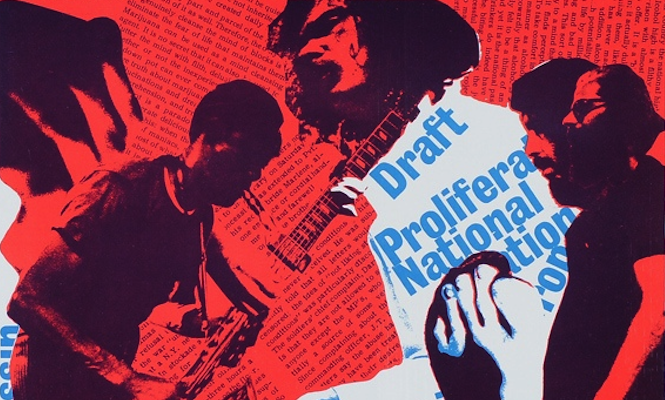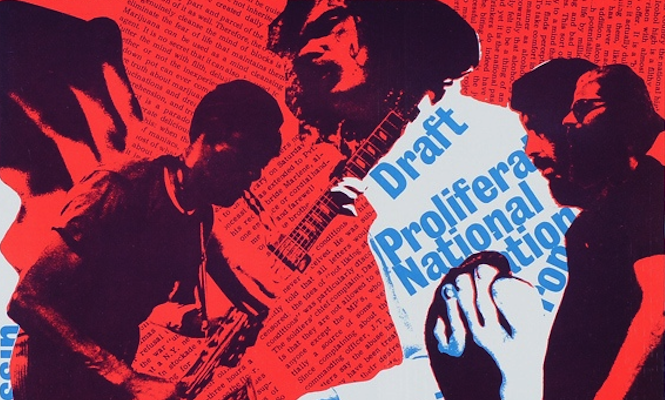 A label founded almost accidentally by a man who'd never bought a record, ESP-Disk never did things by the book.
Between 1964 and 1975, it rocked the jazz establishment, gave debut releases to trailblazing LSD psychologist Timothy Leary and The Velvet Underground alike and released a sing-along album in Esperanto. Forget the book, ESP-Disk operated in a totally different language.
A label that captured an emerging underground scene in NYC that would shape classical experimentalists like Philip Glass and Steve Reich and the no wave generation of Glenn Branca, Sonic Youth and ultimately Arthur Russell, Chris May tells the exuberant story of ESP-Disk in ten defining records.
---
Words: Chris May
---
The most audacious, and divisive, jazz label of its era, ESP-Disk was founded by New York lawyer Bernard Stollman in 1964 through pure happenstance. Among Stollman's clients were musicians, one of whom on a Sunday afternoon took him to the Baby Grand, a Harlem club where Albert Ayler was playing. Until that afternoon, Stollman said jazz was "just a word" that he encountered in his professional life: he knew nothing about music, owned no record player and had never bought a record. But Ayler's performance blew him away. During a break, Stollman was introduced to Ayler and heard himself saying: "I'm starting a record company. Will you be my first artist?"
By the time Stollman wound ESP down in 1975, it had released over 100 albums and its catalogue included many of the torch bearers of what became known as the "new thing" – an assault on jazz's melodic and harmonic rule-book and, for most of its musicians, a reassertion of its African roots. Ayler, Sun Ra, Ornette Coleman, Pharoah Sanders, Milford Graves, Paul Bley, Marion Brown, Frank Wright, Sunny Murray and Frank Lowe were among those who released landmark recordings on ESP.
The label also made links with the rock and psych-folk counterculture of the 1960s and released albums by some of its most outré bands, including the Fugs, the Godz and the Holy Modal Rounders. But it is ESP's jazz catalogue which made the loudest and most lasting impact.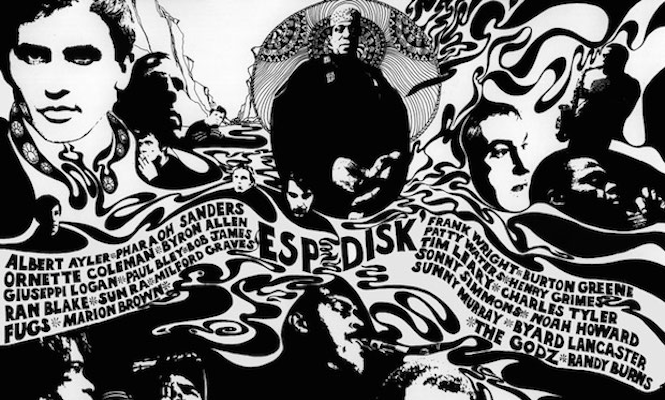 The label's first release, however, was a sing-along album in Esperanto, Ni Kantu En Esperanto. Stollman was a supporter of Esperanto, which had been invented with the intention that its universal adoption would help bring about world peace. Esperanto liner notes were included on many ESP albums – which also carried the slogan "The artists alone decide what you will hear on their ESP-Disk", following a failed intervention on an early Ayler session. Stollman was politely put in his place, and never again tried to steer the direction of a recording.
Stollman licensed ESP to other labels from the late 1970s through the 1990s, and resumed his legal career, becoming the Assistant Attorney General of New York State. After his retirement, he reclaimed control of ESP and relaunched it in 2005. He died in early 2015, aged 85.
You can listen to all ten records in our playlist above or hear them individually as you scroll.
---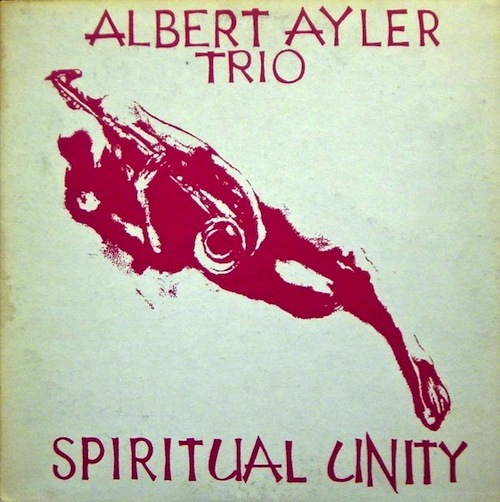 Albert Ayler
Spiritual Unity
(ESP-Disk LP, 1965)
Listening to Albert Ayler for the first time was like hearing someone scream "FUCK!" in a cathedral, wrote the beat poet Ted Joans. Spiritual Unity was among the first batch of ESP albums to be released after Ni Kantu En Esperanto, and made about as much sense to the jazz establishment as that album had to non-Esperanto speakers. Critics reacted with outrage. Fuelled by their savaging, the album established Ayler's and ESP's iconoclastic reputations. Time has not softened its impact, which remains apocalyptic. But it is controlled mayhem: "We weren't playing together," said Ayler of his relationship with bassist Gary Peacock and drummer Sunny Murray, "we were listening to each other."
---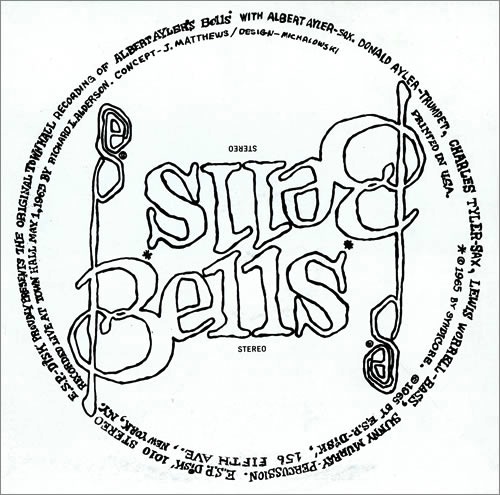 Albert Ayler
Bells
(ESP-Disk LP, 1965)
Another ferocious experience, another classic. Bells is a 20-minute collective improvisation performed with a quintet, recorded live at New York's Town Hall. Stollman fed the furore around Ayler by releasing the music on red-for-danger vinyl and as a single-sided LP, announcing that two sides of such intensity would be too much for listeners. Ayler continued to record for ESP until 1967, when he moved to Impulse! and tweaked his style to include more of his R&B roots. Tragically, on November 25 1970, his body was found in the East River. Misadventure, suicide and murder have each been put forward as the cause of death. Ayler was only 34 when he died and still evolving as an artist, but after John Coltrane, he has proved to be the most enduringly influential of the new thing tenor saxophonists.
---
Lowell Davidson Trio
Lowell Davidson Trio
(ESP-Disk LP, 1965)
Lowell Davidson was as beyond convention as fellow pianist Cecil Taylor and possessed an equally singular aesthetic. He was signed, unheard, by Stollman after a recommendation from Ornette Coleman. Said to be a frequent user of acid and amphetamines, the ex-Harvard university biochemist wrote his music down using graphic symbols, cue cards, colour codes, proportional representation, and aluminium foil pierced with pin holes and held over a light so as to "burn the shape of the music into your synapses." Lowell Davidson Trio, the only album Davidson ever released, teams him with ESP regulars bassist Gary Peacock and percussionist Milford Graves. Davidson performed infrequently around the Boston area until shortly before his passing in 1990. Among his unreleased tapes is an album-length recording with guitarist Bill Frisell.
---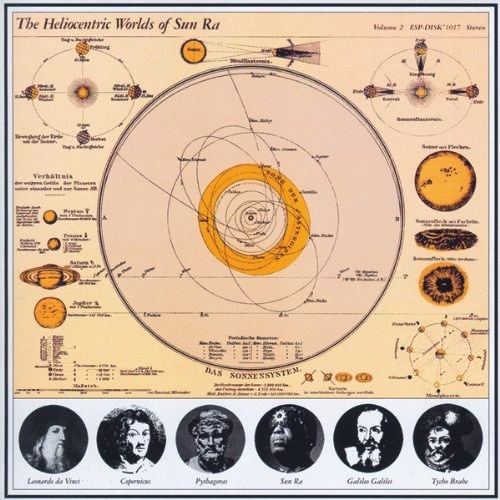 Sun Ra
Heliocentric Worlds of Sun Ra, Volume 1/2
(ESP-Disk LP, 1965)
When Sun Ra touched down briefly on ESP in 1965 he had already released over 20 albums on his own El Saturn label. But El Saturn was so far outside the traditional record business – selling most of its discs at gigs and virtually ignored by the media – that it almost made ESP look like a major. A key factor was that Stollman, like most jazz critics and record distributors, was white and so was able to open doors that remained closed to African Americans. Heliocentric Worlds of Sun Ra, which includes some of Ra's first experiments with synthesisers, gave the Arkestra, and ESP, a new audience in the mostly rock-dominated counterculture. Following the release of Heliocentric Worlds of Sun Ra, Volume 2 (made with a smaller line-up) six months later, Volume 1 was added to the title on reissue.
---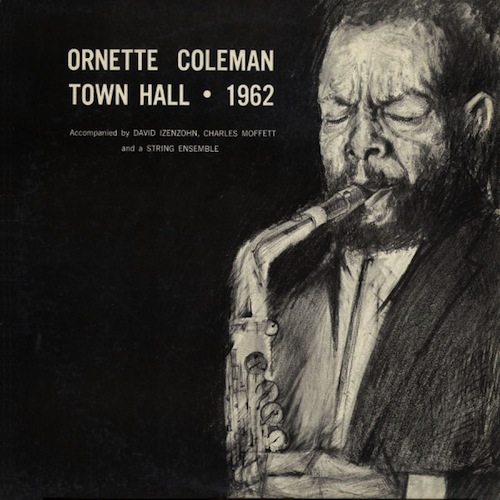 Ornette Coleman
Town Hall 1962
(ESP-Disk LP, 1965)
By 1962, Ornette Coleman had released five high-profile albums on Atlantic and Contemporary, but had grown disenchanted with the music business. He paid for this New York concert recording himself, before taking a two-year break from studio work. On his return, he licensed the tape to ESP. The concert had introduced Coleman's trio with bassist David Izenzon and drummer Charles Moffett, with whom he relaunched himself in 1965 on the Blue Note albums At the Golden Circle, Stockholm Volume 1 and Volume 2. Three tracks are by the trio, while the fourth, 'Dedication to Poets and Writers', is a through-composed piece for string quartet.
---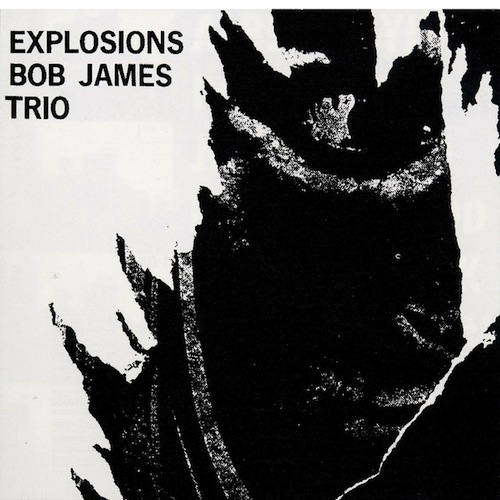 Bob James Trio
Explosions
(ESP-Disk LP, 1965)
Although pianist Bob James went on to become a leading perpetrator of smooth jazz, in the mid 1960s he was at contemporary music's John Cage-informed cutting edge. Explosions is an electro-acoustic suite with jazz sensibility, made with bassist Barre Philips, percussionist Robert Pozar and, on two tracks, tape manipulations by James, Bob Ashley and Gordon Mumma. An oddity in James' canon, but an excellent one.
---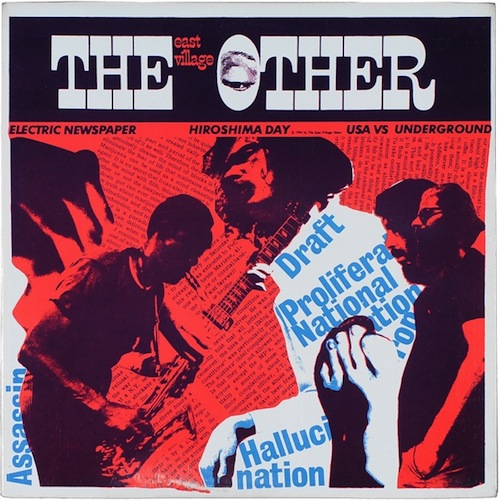 Various Artists
The East Village Other
(ESP-Disk LP, 1966)
Principally known for including the Velvet Underground's first appearance on record, The East Village Other was a fund-raiser for the Greenwich Village-based underground newspaper of the same name. Conceived like an archetypal mid-1960s happening, the album is a collage of words and music with an anti-Vietnam war theme. ESP saxophonist Marion Brown is among the performers along with poets Allen Ginsberg and Peter Orlovsky, and Andy Warhol Factory-celebrities Gerard Malanga and Ingrid Superstar. Warhol himself was an observer in the studio and is credited with 'Silence' in the original sleeve notes. The Velvet's track is a 1:44 instrumental titled 'Noise'.
---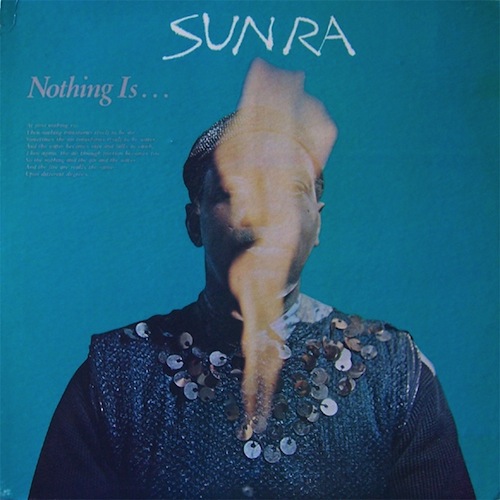 Sun Ra
Nothing Is…
(ESP-Disk LP, 1969)
Recorded at different locations during a 1966 New York State college tour, but not released until 1969, Nothing Is… is a winning mix of groove and outside tracks. As on Heliocentric Worlds of Sun Ra, Volume 1, Ra leads an 11-piece line-up, with mostly different personnel but retaining key Arkestra players John Gilmore, Marshall Allen and Pat Patrick on saxophones and Ronnie Boykins on bass and tuba.
---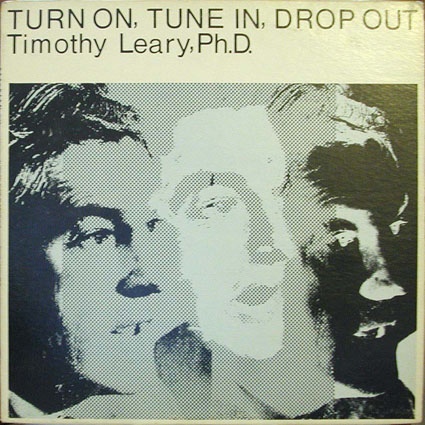 Timothy Leary Ph.D
Turn On, Tune In, Drop Out
(ESP-Disk LP, 1967)
Recorded by acid evangelist Timothy Leary in early 1966, shortly before he was given a 30 year jail sentence for possession of weed (he was released on appeal), Turn On, Tune In, Drop Out is an album that, for once, justifies the description iconic. Leary speaks about psychoactive drugs, the counterculture and contemporary news events. The disc was, for its time, hugely subversive and prompted soon-to-be US president Richard Nixon to call Leary "the most dangerous man alive." In 1974, ESP documented the dark side of acid by releasing cult leader and murderer Charles Manson's 1967 demo-recording of folk- and soft-rock originals, first issued as Lie: The Love and Terror Cult in 1970, at the height of Manson's infamy, by Awareness Records.
---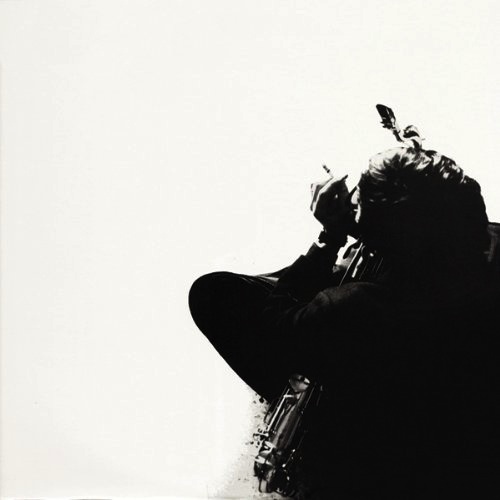 Gato Barbieri Quartet
In Search of the Mystery
(ESP-Disk LP, 1967)
Like Pharoah Sanders, whose debut album, Pharoah's First, was also released on ESP, Argentine tenor saxophonist Gato Barbieri started out as a late-period John Coltrane disciple, before, again like Sanders, adopting a more vamp-driven, honeyed style centred around gruff but inviting overtones and split notes. Barbieri's new approach also reflected his Latin American roots. In Search of the Mystery catches him still in searingly-intense Coltrane style. Barbieri went overground with the score for Bernardo Bertolucci's hit movie Last Tango in Paris in 1972, round about the time ESP's first and most important phase of activity was winding down.