Published on
May 13, 2015
Category
News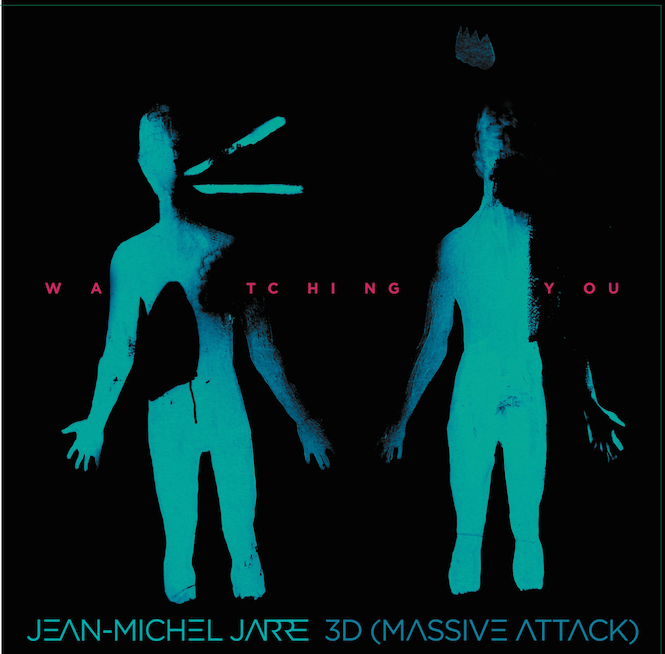 Electronic music pioneer Jean-Michel Jarre's collaborations with Massive Attack, Tangerine Dream & Gesaffelstein will be released as three limited edition vinyl EPs available exclusively via The Vinyl Factory on 19 June.
2015 will see the release of Jarre's new studio album, preceded by collaborations with some of electronic music's finest talent. Having released his first single 'Conquistador' in collaboration with Gesaffelstein earlier this year, Jarre's next two collaborators don't come any bigger: Tangerine Dream and Massive Attack.
On June 19, three vinyl EPs – one for each collaborator so far – will drop exclusively on The Vinyl Factory, with each record containing original versions plus unique mixes.
Head to the VF editions shop to pre-order copies, and listen to snippets from the releases below.
---
'Watching You'  – Jean-Michel Jarre x Massive Attack
For the first set, Jarre teams up with Massive Attack's 3D for 'Watching You', a track taken from the forthcoming album that perfectly balances the classic ethereal sounds of Jarre with the underground and experimental sounds of the Bristol duo. The vinyl set features exclusive B-Side versions: a 'Jarre Reworked Version' and an 'Extended 3D Mix'. Ex-graffiti artist 3D also pitches in to design the cover artwork which you can check out below.
---
'Zero Gravity' – Jean-Michel Jarre x Tangerine Dream
Jean-Michel Jarre reunited with legendary Tangerine Dream founding member and musical genius Edgar Frooese before he passed away earlier this year to create 'Zero Gravity', again a track from Jarre's eagerly-awaited new album. An ambient electronic classic-in-the-making, this epic synthesizer odyssey will appeal to fans old and new.  The B-Side includes an epic trance driven edit of the original by Above & Beyond.
---
'Conquistador' – Jean-Michel Jarre x Gesaffelstein
'Conquistador', made in collaboration with Gesaffelstein is a percussive, hip-hop influenced cut with Jarre delivering a heavier rock-infused remix and an extended version of that remix on the flip.
---
Limited to 1000 copies each, Jean-Michel Jarre's special edition vinyl sets will be released on 19 June. Pre-order Watching You , Conquistador and Zero Gravity now.