Published on
November 21, 2013
Category
News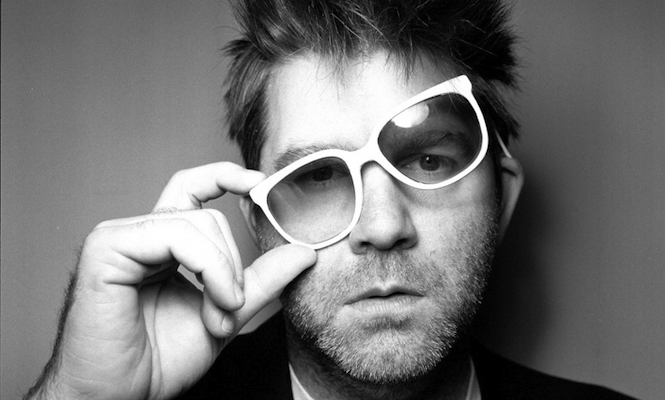 DFA man draws on Reich's minimalist "Clapping Song" to drive epic 10-minute remix of "Love Is Lost".
If applause among record heads was muted when James Murphy's remix of David Bowie's "Love Is Lost" was premiered at the start of October, it will be loud as all hell now. As posted on David Bowie's Facebook page, Murphy's "Hello Steve Reich Mix" is to get a limited edition release on white vinyl in time for Christmas.
Not one afraid to throw in the odd curveball, Murphy's thusly named mix draws on Steve Reich's 1972 syncopated experiment in phrasing "Clapping Song" in which two performers clap the same African bell pattern, where one is progressively shifted one eighth note to the right. Here, Murphy's adulating intro has the patter emerging from outright applause to drive what develops into a rattling cosmic humdinger of a remix.
While the news is accompanied by a rather unflattering mock-up which you can see below, the Bowie estate assure us that the die-cut sleeve will be worth its weight in white gold. Taken from David Bowie's The Next Day (this year's second biggest vinyl seller so far), 'Love Is Lost' will be released on 16th December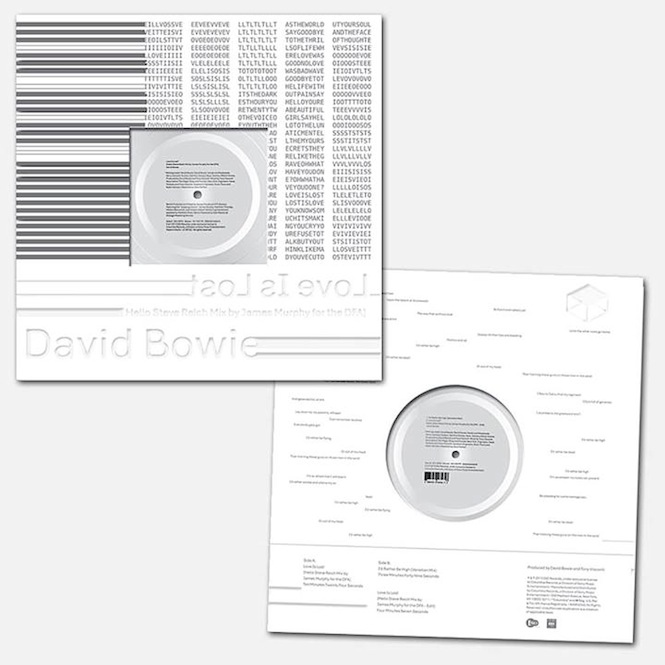 Having hung up his LCD Soundsystem boots for good in 2011, Murphy has thrust himself back into the limelight this year following the launch of his audiophile vinyl-only soundsystem Despacio with 2ManyDJs which was premiered at the 2013 Manchester International Festival and will grace the Hammersmith Town Hall in London on the 19th and 20th December. You can watch our mini doc about Despacio here.
Earlier this week it was also announced that Reich's minimalist forefather Terry Riley is to have his semi-aleatoric masterpiece In C reissued on deluxe vinyl.