Published on
November 22, 2013
Category
News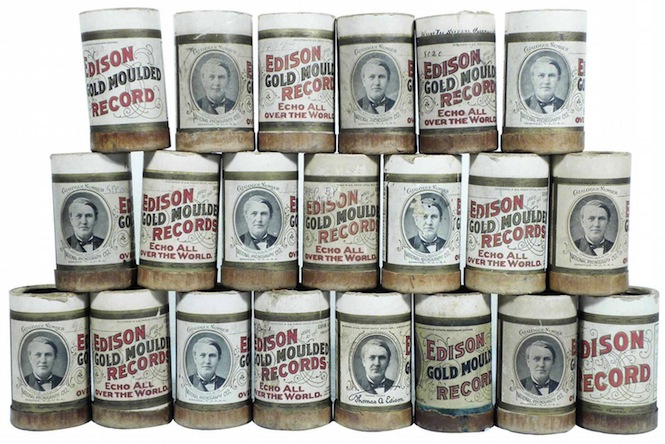 One of the earliest recordings by vocal group Unique Quartette goes up for auction.
In fact, the 120 year old copy of 'Mama's Black Baby Boy' is so rare the auctioneer doesn't dare play it. Recorded onto phonograoh cylinder, the technology pioneered by Thomas Edison, the song is thought to be one of two copies of songs recorded by the earliest commercially released black vocal group.
Drawn from the archive of a Portland collector who has amassed a staggering 3,000 of the ancient musical cylinders, 'Mama's Black Baby Boy' is being sold along side the Unique Quartette's second recording "Who Broke the Lock (on the Henhouse Door)?", both of which are expected to sell for around $25,000 a piece. [via Huffington Post]
Last month, fanatical blues collector John Tefteller paid over $37,000 for a single Paramount blues 78, while Edison technology has even begun infiltrating the vintage market, with the first new release on the format in 100 years having been announced in September.
Listen to the recording of 'Mama's Black Baby Boy' below: