Published on
September 9, 2015
Category
News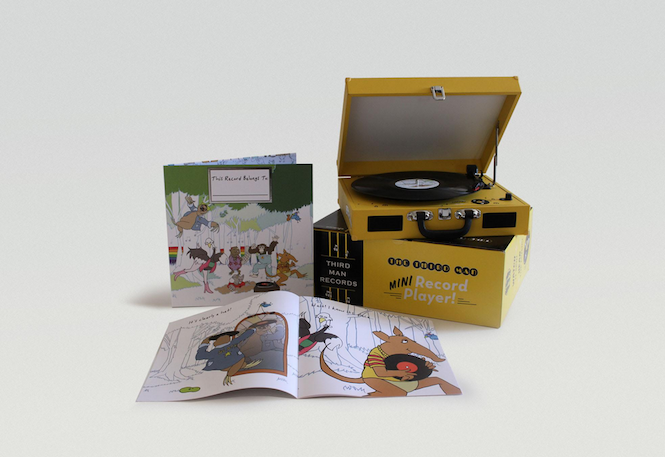 Label teams up with Light In the Attic for kids' compilation and toddlers' turntable.
Do you remember the first record you owned as a child? Perhaps appalled by the statistic that 27% of young people who buy records don't own turntables, Jack White's Third Man Records and Light In the Attic have turned their attention to the new generation of record collectors with a new compilation and portable turntable designed specifically for children.
Getting them hooked early, the compilation entitled This Record Belongs To __________ features a seriously varied collection of music from Nina Simone, Jerry Garcia, Harry Nilsson, Donovan, Vashti Bunyan, Kermit the Frog, and the Pointer Sisters 'Pinball Number Count', once upon a time released by Ninja Tune on the flip of Larry Levan's Seseme Street remix 'C Is For Cookie'.
As Light In The Attic explain, the idea was born out of a mixtape made by Zach Cowie which has soundtracked the domestic life of LITA founder Matt Sullivan ever since.
Complete with full colour picture book, the compilation comes with Third Man's very own bespoke children's turntable inside a handy yellow carry case, robust enough to withstand the vigour of youth.
Released as a bundle or individually, the turntable and This Record Belongs To __________ comp will be available on 6th November in time for Christmas. Furthermore 200 copies of the comp have been pressed on "Gender Equality" split colour pink/blue wax, while the rest are black. Visit the Light In The Attic website to pre-order it now.
Check out the tracklist and more images below:
01 Shel Silverstein: Invitation
02 Van Dyke Parks: Occapella
03 Carole King: One Was Johnny
04 Harry Nilsson: The Town
05 Harry Nilsson: Me And My Arow
06 The Pointer Sisters: Pinball Number Count
07 Woody Guthrie: Dance Around
08 Jerry Garcia & David Grisman: Jenny Jenkins
09 Roger Miller: Oo-De-Lally
10 Bobby Bare: Daddy What If
11 Ella Jenkins: Pretty Trees Around the World
12 Nina Simone: You Can Sing A Rainbow
13 Vashti Bunyan: Diamond Day
14 Donovan: The Mandolin Man and His Secret
15 Miss Abrams & The Strawberry Point 4th Grade Class: Running in the Garden
16 Kermit The Frog: Rainbow Connection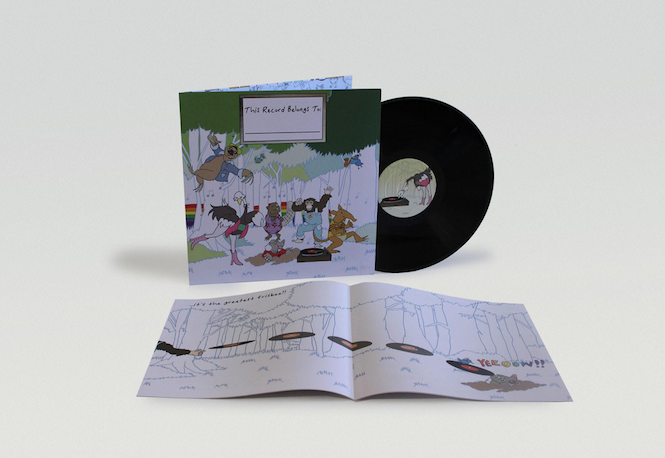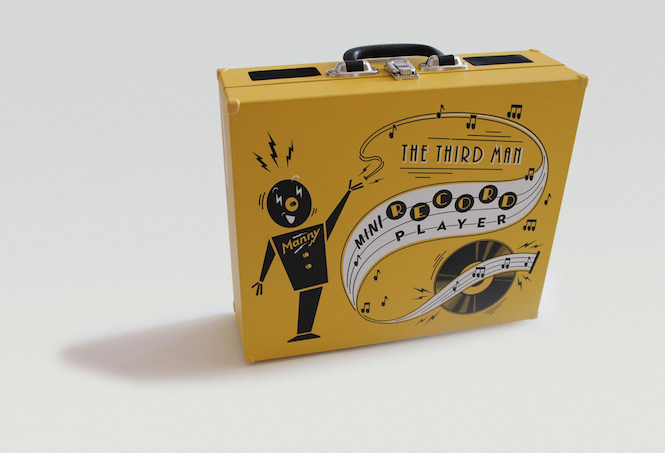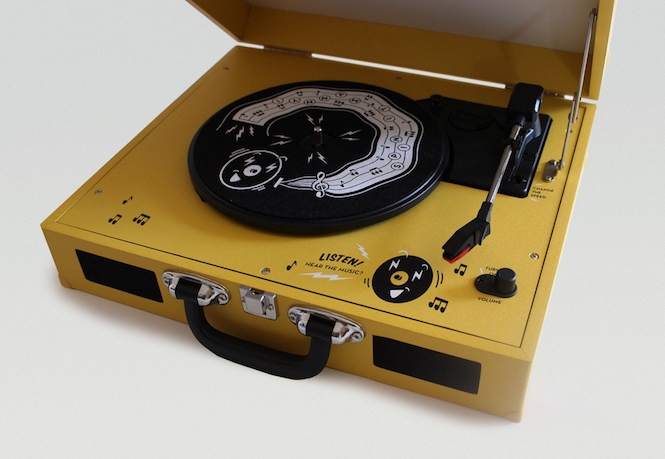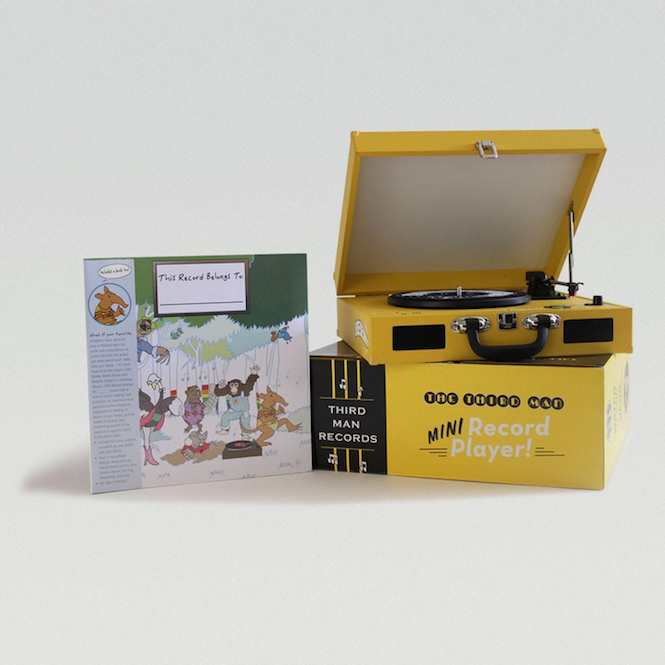 Photos courtesy of Light In The Attic.