Published on
March 24, 2014
Category
News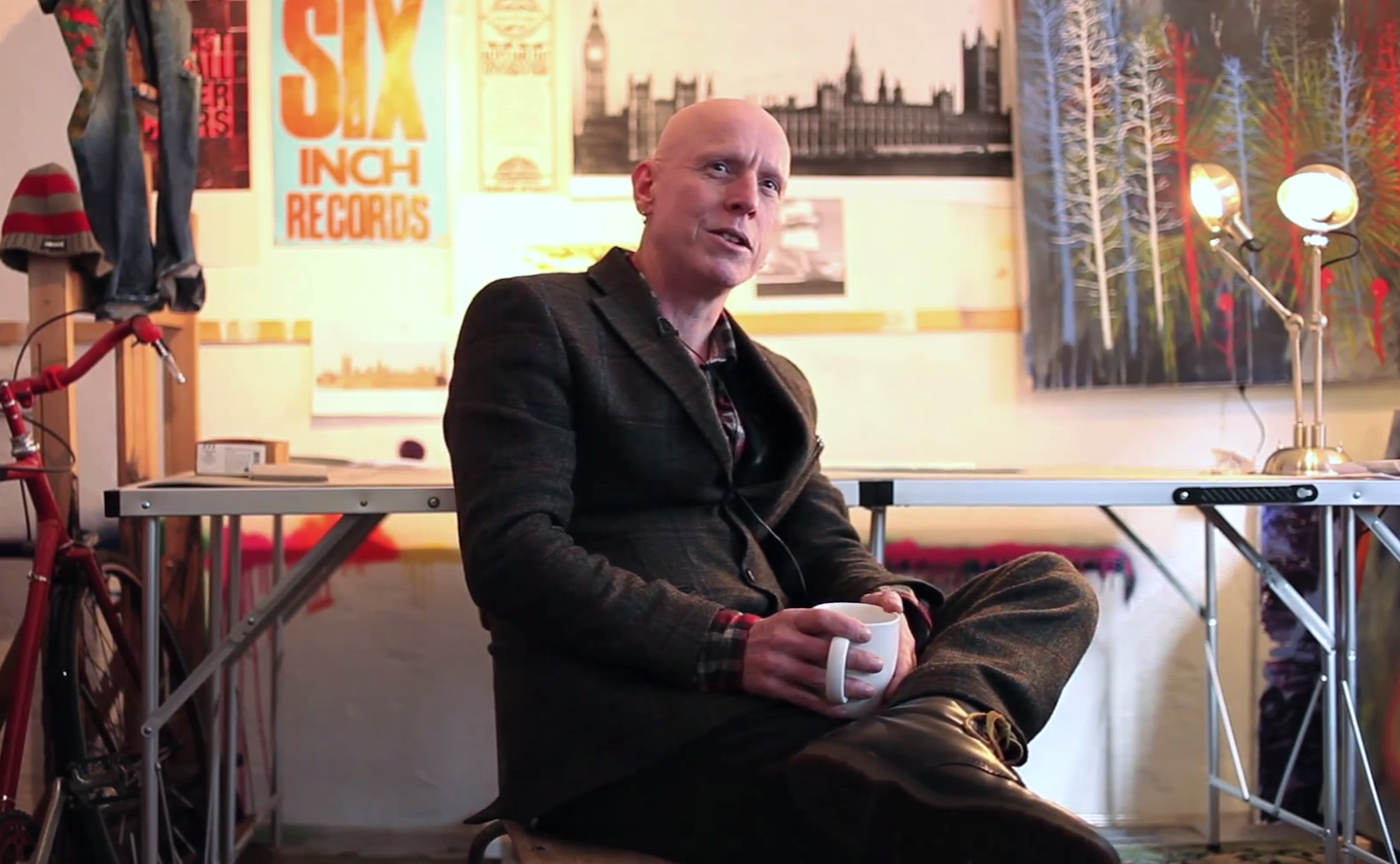 Full list of artists revealed as we chat to Alex Chinneck, Fred Butler, Pete Fowler and Radiohead artist Stanley Donwood about their work.
With less than a month to go until Record Store Day and the opening of Secret 7″ exhibition in London, the art and music initiative has released the full list of artists who will each be responsible for producing one of 700 unique 7″ record sleeves for seven different singles. You can read more about the music, which will feature Massive Attack, Lorde and Roxy Music in an eclectic line-up here.
On show from the 12th and 13th April Downstairs At Mother in East London before they are sold for £45 a piece to the public on Record Store Day to raise money for War Child, the impressive roster of participating artists will once again see established names rub shoulders with emerging talents, with the Chapman Brothers, Paul Smith, Jeremy Deller and Antony Gormley among the most high-profile contributors.
Radiohead in-house artist Stanley Donwood will also be offering up a sleeve, and he was among four artists including Alex Chinneck, Fred Butler, Pete Fowler interviewed by The Vinyl Factory about their involvement in the project.
For a full list of artists contributing to this year's project and for an online look around the gallery, visit www.secret-7.com and watch our short film below:
Last year, we spoke to Stanley Donwood in-depth about his work with Radiohead, which you can read here. For a full list of special edition vinyl releases planned for Record Store Day 2014, go here.